Professor who labelled Israel an 'apartheid regime' defends UN report stating Israelis have used same term
The report co-written by Richard Falk has been disowned by the United Nations, which originally commissioned it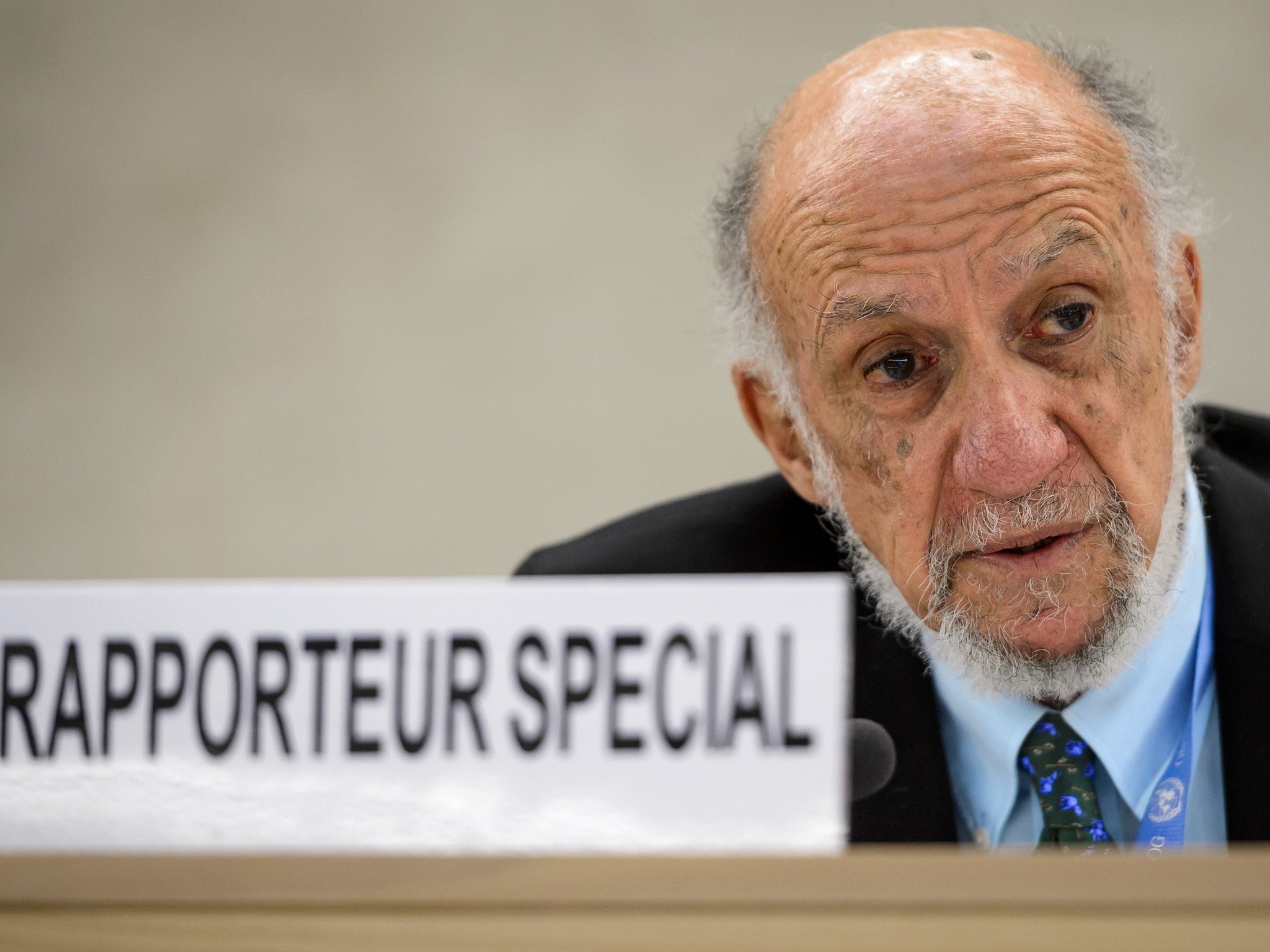 The co-author of a controversial United Nations (UN) report that labelled Israel "an apartheid state" has defended the position, saying the term has been used by Israeli leaders themselves.
In an article for Middle East Eye, International law professor, Richard Falk said it "was clearly labelled as being the work of independent scholars, and did not necessarily reflect the views of the UN."
The former UN special investigator on human rights in the Palestinian territories, added: "In other words, it was not a UN report, nor had it been endorsed by the UN.
"How could it be 'false and defamatory' when its analysis amounted to no more or less than a scholarly interpretation of a legal concept and a presentation of Israeli practices?"
Professor Falk also pointed out that "apartheid" had been used by a number senior Israeli politicians to describe the situation with the Palestinian people, including the country's first prime minister, David Ben-Gurion.
He quoted a 1967 radio address from Mr Ben-Gurion, in which - according to Falk - he said "Israel would soon become an apartheid state" if it did not "rid itself of the territories and their Arab population as soon as possible."
He also cited a former Israeli Attorney General Michael Ben-Yair, who said: "We established a apartheid regime in the occupied territories".
His original report, which was commissioned by the UN, was condemned by Israel and its allies. The quote attributed to Ben-Gurion has also been disputed.
The US' ambassador to the UN, Nikky Haley said: "When someone issues a false and defamatory report in the name of the UN, it is appropriate that the person resign."
UN secretary-general Antonio Gutteres also disowned it, saying it did not "represent the views of the secretary-general" and was released "without consultations with the UN Secretariat".
He also accepted the resignation of the report's co-author and the UN under-secretary general, Rima Khalaf, who said she was pressured to withdraw it.
World news in pictures
Show all 50
UN spokesperson Stephane Sujarric said at the time: "The Secretary-General cannot accept that an undersecretary general or any other senior UN official that reports to him would authorise the publication, under UN name, under the UN logo, without consulting the competent departments and even himself."
After the report's publication, Professor Falk was subsequently greeted with protests and disruptions at an event hosted by the London School of Economics (LSE) earlier this month. Antisemitic comments were reportedly made by members in the audience.
Two more lectures were then cancelled at both East London University and Middlesex University
Addressing the cancellations, Professor Falks wrote: "What is disturbing about my experience is not only the personal loss of opportunities to discuss my views on Palestine and bringing a sustainable peace to both peoples, but also the adverse institutional consequences of silencing discussion of controversial issues of wider public interest.
"My experience these past days, suggests that academic freedom in Britain has taken a fairly serious hit, and is definitely being tested in relation to the Israel/Palestine agenda."
The academic went on to urge British institutions to fight against what he called "insidious pressures designed to produce dangerous silences".
Join our commenting forum
Join thought-provoking conversations, follow other Independent readers and see their replies