Israel approves new law to jail child 'terrorists' as young as 12
Law comes as Israel criticised by UN committee over treatment of Palestinian children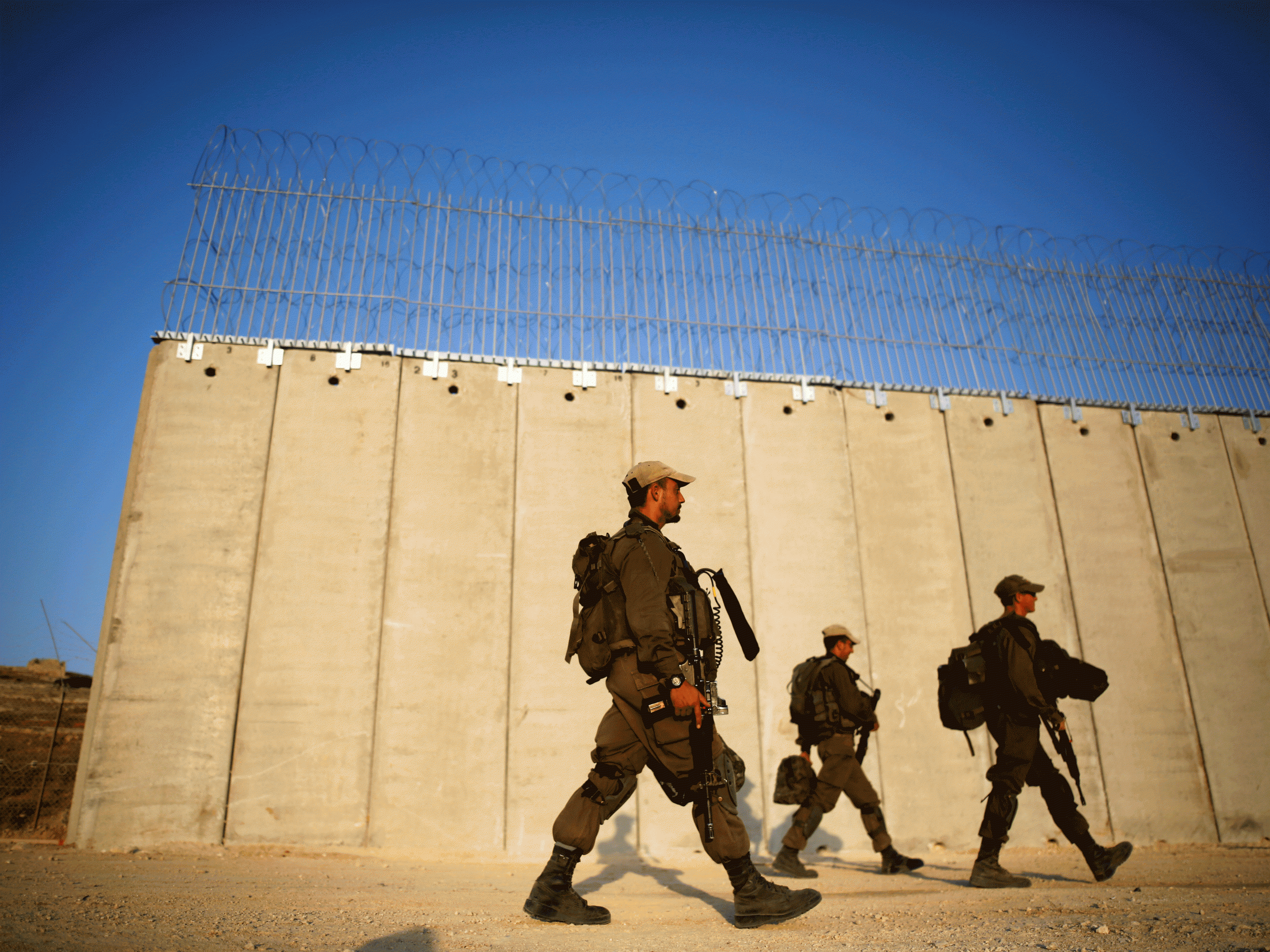 The Israeli parliament has approved a new law allowing child "terrorists" as young as 12 to be jailed.
Politicians supporting the Youth Bill said it was "borne of necessity" amid a wave of attacks by Palestinians in Israel and the West Bank.
Children as young as 13 have been shot dead by security forces while allegedly attempting stabbing attacks and the Israeli mission to the UN said juveniles were responsible for 47 "acts of terrorism" since September.
USA: Palestinians taught to "stab Jews" at schools - claims Israeli UN envoy
The new law, which passed its second and third readings in a Knesset committee on Tuesday, allows authorities to imprison minors under the age of 14 for crimes such as murder, attempted murder and manslaughter.
It was opposed by 16 politicians, with support from 32 MKs and one abstention.
Courts will be allowed to postpone prison transfers and shorten or cancel jail sentences as part of the legislation, which called for a "more aggressive approach".
The introduction to the bill reads: "The seriousness that we attach to terror and acts of terror that cause bodily injury and property damage, and the fact that these acts of terror are being carried out by minors, demands a more aggressive approach including toward minors who are convicted."
The law was proposed by Anat Berko, a member of Benjamin Netanyahu's Likud party, who said: "This law was borne of necessity.
"We have been experiencing a wave of terror for quite some time.
"A society is allowed to protect itself. To those who are murdered with a knife in the heart it does not matter if the child is 12 or 15.
"Perhaps this law will also do something to protect these children from being used to slaughter people."
The Israeli–Palestinian conflict intensifies
Show all 10
According to the Israeli mission at the UN, 47 of the "acts of terrorism" committed over the last 11 months have been carried out by Palestinian minors and 22 Israeli children have been attacked.
Military law, which is applied in the Occupied Palestinian Territories, already allows the imprisonment of 12-year-olds and has drawn concern by the UN and human rights groups.
The Israeli organisation B'Tselem was among those criticising the new law.
"Rather than sending them to prison, Israel would be better off sending them to school where they could grow up in dignity and freedom not under occupation," a spokesperson said.
"Imprisoning such young minors denies them the chance of a better future."
The Knesset's approval came hours after Israel was criticised in a meeting of the UN Security Council on children in armed conflict.
Venezuela's representative Rafael Ramirez called on Israel to "fulfil obligations under international humanitarian law, including the principle of proportionality", while Israeli diplomats hit back by condemning Hamas' use of children in Gaza.
Since September last year, 34 Israelis and two American citizens have been killed in Palestinian attacks, while more than 200 Palestinians have been killed by Israeli security forces in the same period.
Officials said the majority were carrying out or attempting attacks, while the rest were killed in clashes with Israeli forces.