Israel approves plan to build 900 new homes in east Jerusalem as Palestinian prisoner release remains on track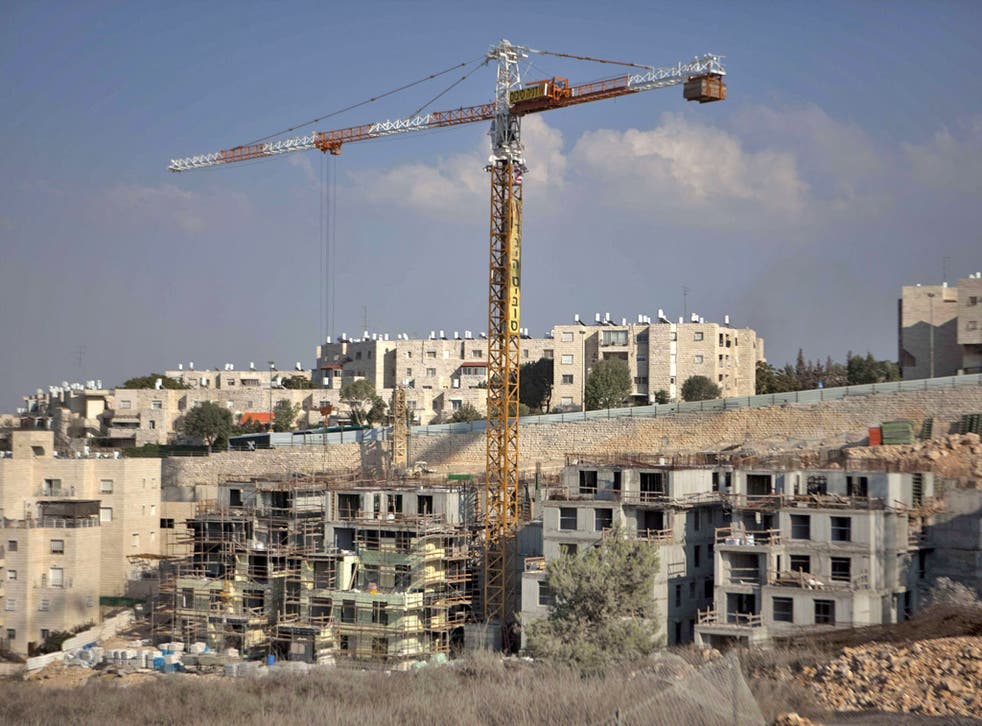 Israel is pressing ahead with a plan to build nearly 900 new settlement homes in east Jerusalem as new peace are set to begin.
The plan for the new homes is in addition to an earlier announcement of some 1,200 other settlement homes in the West Bank and east Jerusalem.
An Interior Ministry spokeswoman confirmed that approval had been given for expanding the Jewish neighbourhood of Gilo. The housing plan, which received initial approval last year, would expand Gilo's boundaries further toward a Palestinian neighbourhood.
The spokeswoman said more approvals were needed and it could take years before construction begins.
But the anti-settlement group Peace Now said the plan needed no further approval and construction could theoretically begin within weeks.
Hanan Ashrawi, a senior Palestinian official, said Israel's settlement plans were a slap in the face for the Palestinians. "It is not just deliberate sabotage of the talks, but really a destruction of the outcome," she said.
Meanwhile Israel's Supreme Court has rejected an appeal by Israeli victims' families to block the release of Palestinian prisoners that was part of the US-brokered deal that led to a resumption of talks.
Israel had agreed to free 104 Palestinian prisoners ahead of the Israeli-Palestinian peace talks.
On Monday, Israel published the names of the first 26 prisoners to be released and Israelis were given 48 hours to appeal. A group of bereaved Israeli families appealed.
But Supreme Court judges rejected the appeal, ruling that legal precedents allow for such prisoner releases though they said they sympathised with the families' grief.
Register for free to continue reading
Registration is a free and easy way to support our truly independent journalism
By registering, you will also enjoy limited access to Premium articles, exclusive newsletters, commenting, and virtual events with our leading journalists
Already have an account? sign in
Register for free to continue reading
Registration is a free and easy way to support our truly independent journalism
By registering, you will also enjoy limited access to Premium articles, exclusive newsletters, commenting, and virtual events with our leading journalists
Already have an account? sign in
Join our new commenting forum
Join thought-provoking conversations, follow other Independent readers and see their replies