Israel attacks: Guns, cars and knives are the new weapons of war in Jerusalem
Ben Lynfield reports on the latest chapter in an interminable conflict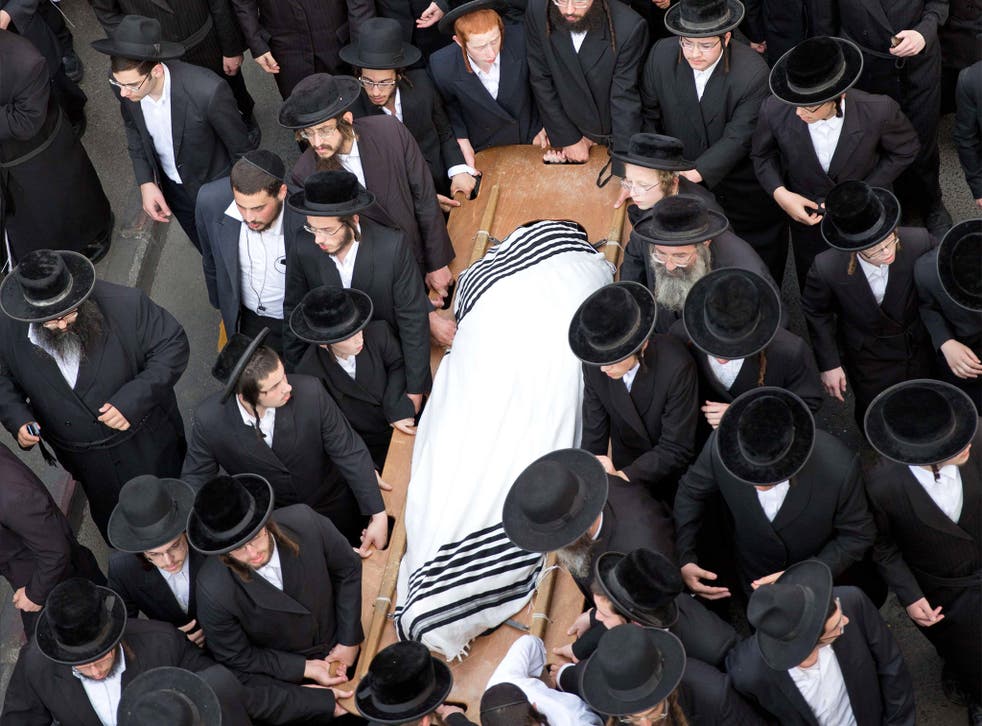 Palestinian assailants have killed three Israelis and wounded at least 10 others in two attacks within minutes of each other in Jerusalem, sharply intensifying fears among the Israeli public over the growing unrest.
Two Palestinians shot and stabbed passengers on a bus in the Armon Hanatziv neighbourhood, killing two men, aged 45 and 60, and wounding four other people, police said.
Shortly afterwards, another Palestinian drove his car into pedestrians at a bus stop in the centre of West Jerusalem, then alighted and stabbed his victims, killing one man and wounding six, police said.
The Israeli–Palestinian conflict intensifies

Show all 10
One of the assailants in the bus attack was killed by police and the other captured, emergency workers said. The car assailant was wounded and later died in hospital, Israeli radio reported.
Four Israelis were wounded in two stabbing attacks in Raanana, north of Tel Aviv. In Bethlehem, a Palestinian was killed in further clashes.
At the scene of the bus attack, 32-year-old Rosa Shvili was frantically trying to find out what had happened to her grandmother, 90-year-old Batsheva Shvili, who had said she was going to travel to the market on the bus line that was targeted. Ms Shvili was relieved when a social worker told her that her grandmother was not on the list of wounded. "I'll go back home now and see if she's come home," she said, adding that she was always "frightened" and walked around with a nail file in her purse in case of an attack.
Yossi Shemesh, 75, said he saw one bus came to a stop and a second bus halt behind it. "The driver came out and yelled 'Terrorists, terrorists' he said. "Within two or three minutes the police and ambulances came."
Mr Shemesh, a retired worker for a telephone company who said he remembered Israel's 1947-49 War of Independence, said: "This goes on for ever because they don't teach their children why there are Jews here. They think everything belongs to them."
Geula Nissim, 69, was carrying pepper spray in her purse, which she said she bought because of stabbing attacks over the past two weeks. "It can't be that you have to look to your right and your left all the time. I am not afraid for myself, I am afraid for my children and grandchildren."
She said there had been so many attacks that people were afraid to go out. "It's like living under curfew. Why are we under curfew and they aren't?" she said of the Palestinians.
Asked if she thought there would be Jewish revenge violence for the bus attack, Ms Nissim said: "I don't want this. I am afraid of this. When I was at the clinic yesterday the doctors were treating Arabs and the young people said, 'We should kill them.' I said to them, 'We are not barbarians.'"
The increasing wave of violence rocking Jerusalem and the occupied West Bank since the beginning of the month, and also spreading to Gaza, has claimed seven Israeli lives – with many more injured. It has also left more than 25 dead on the Palestinian side, including many of those who attacked Israelis and protesters, according to a count by the news agency AFP.
Much of the Palestinian violence stems from a widespread Palestinian perception that Israel is intent on imposing Jewish prayer at al-Aqsa mosque, Islam's third holiest shrine, which is on a site revered by Jews as the Temple Mount. Israel denies changing the status quo and says Palestinian leaders are "inciting" violence.
"Stop lying, stop inciting," Prime Minister Benjamin Netanyahu said in the Knesset, addressing himself to Palestinian President Mahmoud Abbas. "A real leader must show responsibility." The gulf between the perceptions of the two sides is shown by anger among Palestinians at what Bernard Sabella, a member of the Palestinian Legislative Council from East Jerusalem, termed a "shoot to kill" policy by Israeli forces – slaying Palestinian assailants rather than subduing and then arresting them.
"When images come out of people being killed, questions are being asked 'Couldn't police contain that person'?" he said.
The latest attacks came during what was declared by Palestinian factions, including Hamas and Fatah, to be a "day of rage" against Israeli "crimes against our people." But investigations into the background of assailants involved in the wave of stabbings have shown many to be individuals, some in their teens, acting on their own.
Police said the two Jerusalem attacks were carried out by Palestinians from the Jebel Mukaber neighbourhood, adjacent to Armon Hanatziv.
Palestinians in East Jerusalem, unlike those in the West Bank, are able to travel in Israel without restrictions. But Israeli officials said that internal security minister Gilad Erdan is considering closing access to and from East Jerusalem Palestinian neighbourhoods to restrict the movement of their residents. He is also considering making it easier for Israelis to obtain gun licences.
Jerusalem Mayor Nir Barkat, speaking at the scene of the bus attack, called for "drastic steps". He did not specify them, saying that that was up to the Shin Bet internal security agency and the police.
But Mr Sabella, the Palestinian legislator, said: "More security measures against Palestinian areas is not the answer. The answer is to have a vision for the future to live side by side in dignity and mutual respect. The Israeli approach should be 'Let's talk to each other' rather than 'Teach them a good lesson.'"
Join our new commenting forum
Join thought-provoking conversations, follow other Independent readers and see their replies