Former Israeli foreign minister cancels Brussels trip after threat of arrest for 'war crimes'
Prominent politician faced possible detainment over her role in the 2008-2009 Gaza War, which a UN fact finding mission claimed amounted to 'collective punishment' of Palestinians 
Monday 23 January 2017 13:00 GMT
Comments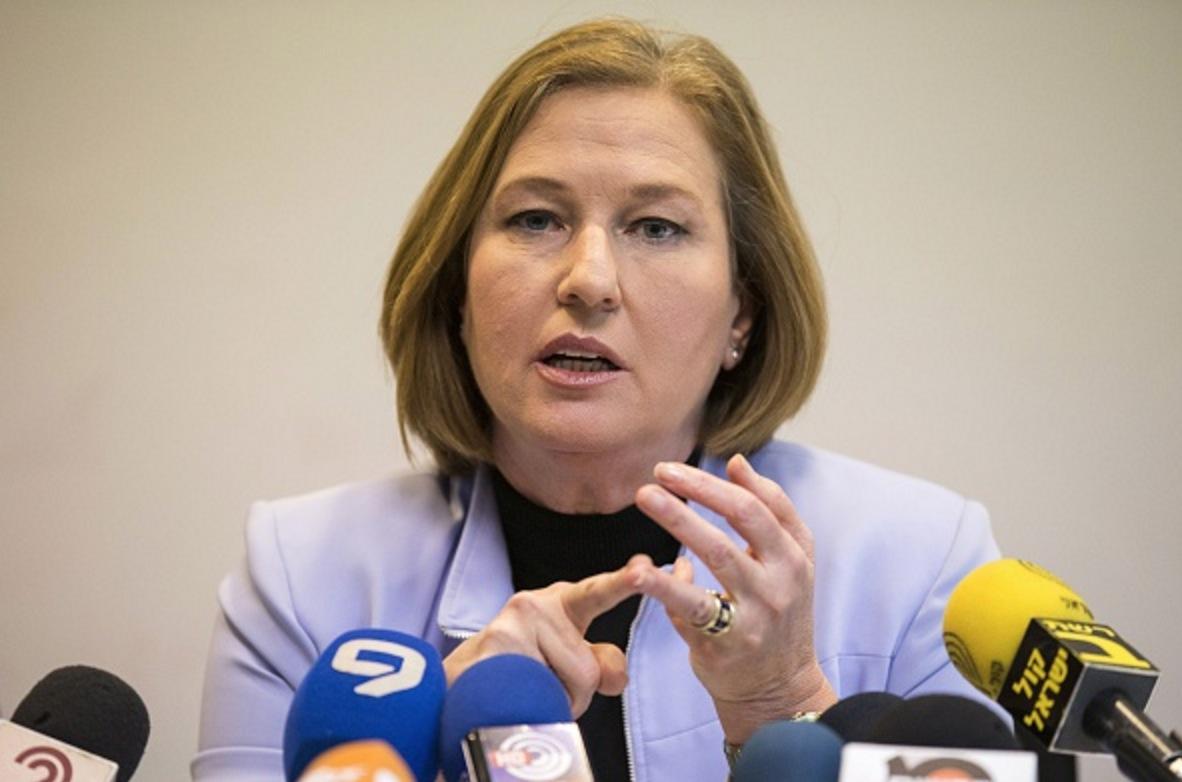 A prominent Israeli politician has cancelled a visit to Belgium over fears she may be arrested on her arrival in Brussels over war crime allegations.
Tzipi Livni, who served as Minister of Foreign Affairs between 2006 - 2009 under former Prime Minister Ehud Olmert, was due to arrive in the Belgian capital on Monday to unofficially attend a conference on tackling anti-Semitism in Europe and advancing the continent's relations with the Jewish state.
However, her trip was cancelled after the Brussels prosecutor's office said last week that Ms Livni is the subject of a 2010 complaint to the federal prosecutor, and the authorities could detain or question her on arrival " to try and advance the investigation."
An arrest was a possible option, spokesperson Thierry Werts said.
Ms Livni is named in a suit filed by a local pro-Palestinian group in relation to her role in the Israeli military's Operation Cast Lead in the Gaza Strip between December 2008 - January 2009.
The suit names several Israeli civilian and military officials in connection to alleged war crimes and crimes against humanity in the operation against Hamas, in which almost 1,400 Palestinians died. Thirteen Israelis, ten of them soldiers, also died.
Both sides were accused of war crimes by the international community during the three-week conflict.
A United Nations Fact Finding Mission into the war found that Israel had "at least in part" targeted the people of Gaza as a whole as "collective punishment."
Israeli soldiers reveal the brutal truth of Gaza attack
Show all 4
Israel maintains that Hamas used civilians as human shields during the 2008-2009 offensive, placing them near buildings which were being targeted by the Israel Defence Force (IDF) missiles.
Ms Livni, who is still a Zionist Union party member of the Knesset, told Israel Radio that she had pulled out of the trip for "personal reasons."
Since leaving a position in the Justice Ministry in 2014 Ms Livni is no longer entitled to diplomatic immunity, Le Monde reported.
Under Belgian law, the authorities have the right to detain a suspect in its territory on crimes related to international law as one of the victims had Belgian citizenship.
Gaza marks 10 years of Israeli blockade
In a statement, Israeli Foreign Ministry spokesperson Emmanuel Nahshon criticised the prospect of Ms Livni's arrest overseas as a "cynical abuse of the Belgian legal system."
Ms Livni was previously forced to cancel a 2009 trip to London after a British court issued a warrant for her arrest following an application by UK lawyers acting for Palestinian victims of Cast Lead.
European pro-Palestinian groups commonly file charges against Israeli officials, the Jerusalem Post says.
In some cases, executive orders are issued to avert arrest warrants, or the subjects are warned ahead of their arrival not to visit.
Join our commenting forum
Join thought-provoking conversations, follow other Independent readers and see their replies