Israel casinos: Benjamin Netanyahu plan to legalise gambling met by opposition
The Prime Minister's hard-right and ultra-orthodox coalition partners oppose the idea as do Jewish and Arab opposition legislators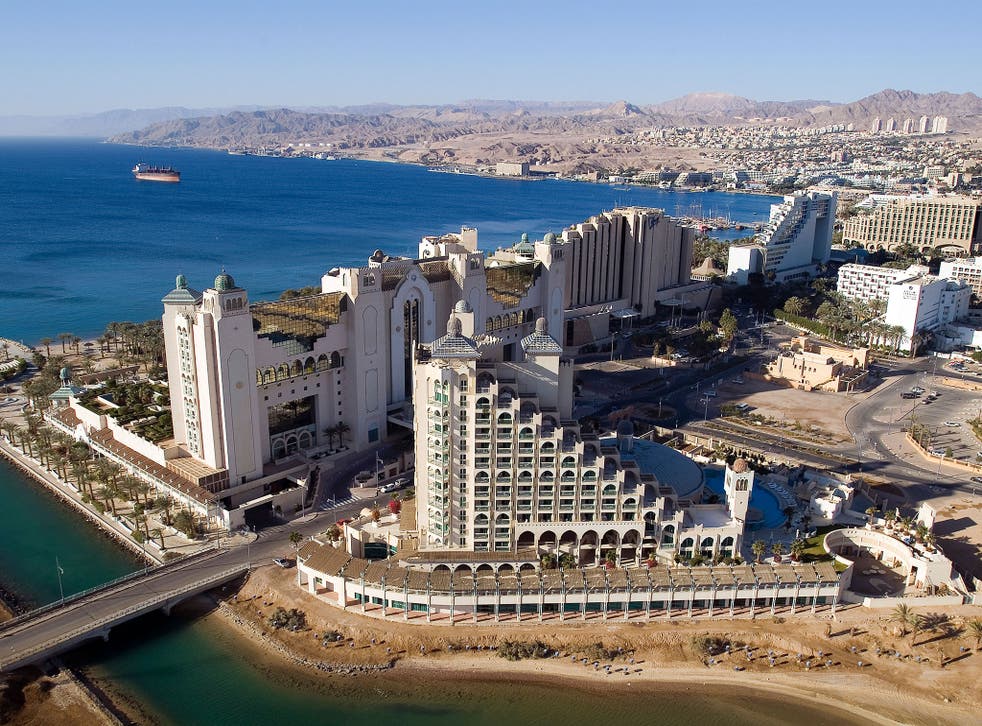 The land of the bible could soon resound with the bells of slot machines and the whir of the roulette wheel if Prime Minister Benjamin Netanyahu succeeds in his stated intention of legalising casino gambling in the Jewish state.
But odds are that Mr Netanyahu will not succeed since the ploy is eliciting wide opposition, including from hard-right and ultra-orthodox coalition partners and Jewish and Arab opposition legislators. Mr Netanyahu has appointed a committee to explore possibilities for opening up to four casinos in the southern resort of Eilat. Mr Netanyahu and Israeli tourism minister Yariv Levin believe casinos are the way to pull Eilat out of an economic slump, caused partly by the collapse of tourism from Russia. An estimated 80 per cent of the Eilat labour force works in tourism, according to the ministry, so the city as a whole has been hard-hit.
"We're not anxious to have gambling itself but with proper inspection and limitations we can succeed like other cities in the world where casinos benefited them," said tourism ministry spokeswoman Anat Sichor, citing the example of Asian gambling hub Macau.
Opening casinos would be the "engine leading to more hotel rooms being built, which will drive the price of a holiday down, thereby attracting more visitors", Ms Sichor says. The ministry also has its sites set on building conference halls and spas. The Prime Minister's office said in a statement that opening the casinos would create "thousands" of jobs. At present, the idea is to allow casinos only in Eilat, but it is likely other locales would also ask for a piece of the action.
To avoid any whiff of a conflict of interest, Mr Netanyahu took pains to stress this week that his friend and benefactor, US casino magnate Sheldon Adelson, who sponsors a pro-Netanyahu free tabloid, Yisrael Hayom, is not interested in operations in Israel.
But Mr Netanyahu would need the Knesset to pass the plan to legalise gambling and it looks like he will fail to get a majority. Naftali Bennett, leader of the hard-right, pro-settler Jewish Home coalition partner, and Aida Tuma Suleiman, a legislator from the predominantly Arab Joint List grouping, are on the same side in opposing the plan. Israel's social welfare minister Haim Katz, meanwhile, warns of a spike in the number of people his ministry will have to treat for gambling addictions.
Mr Bennett, who is also education minister, said: "Casinos are not the solution. They are the problem. How can we educate a generation of children that the way to attain things is through hard work, effort and creativity and not looking for the easy way when their father goes to the casino at night? We won't gamble with the future of our children. Israel is not, and will not be, Vegas."
Ms Suleiman was equally negative about the idea. "Casinos bring with them trafficking in women and prostitution," she said. "It will be easier for people to gamble and this will damage many families."
The ultra-orthodox Shas party, which is part of the coalition and whose support base includes many lower-income Israelis, said in a statement: "Casinos in Israel will serve only tycoons and harm the weaker parts of society. Studies carried out abroad found that those harmed by casinos, who lost their possessions and had their families destroyed, were lower-income people."
Even Likud legislator Oren Hazan, who famously managed a casino in Bulgaria before joining the Knesset, came out against the plan. "One wrong turn at the roulette wheel and an entire life can be destroyed. Israeli society is not ripe for this," he said.
Newspapers buzzed with speculation about why Mr Netanyahu was backing casinos. Nachum Barnea suggested in Yediot Ahronoth that the premier knew the proposal won't come to fruition but was interested in showing the public he is taking initiatives.
Join our new commenting forum
Join thought-provoking conversations, follow other Independent readers and see their replies