Israeli culture minister's 'colonialist' dress causes outrage at Cannes Film Festival
Miri Regev uses red carpet outfit to make political statement about status of the contested city of Jerusalem 
Saturday 20 May 2017 11:51 Comments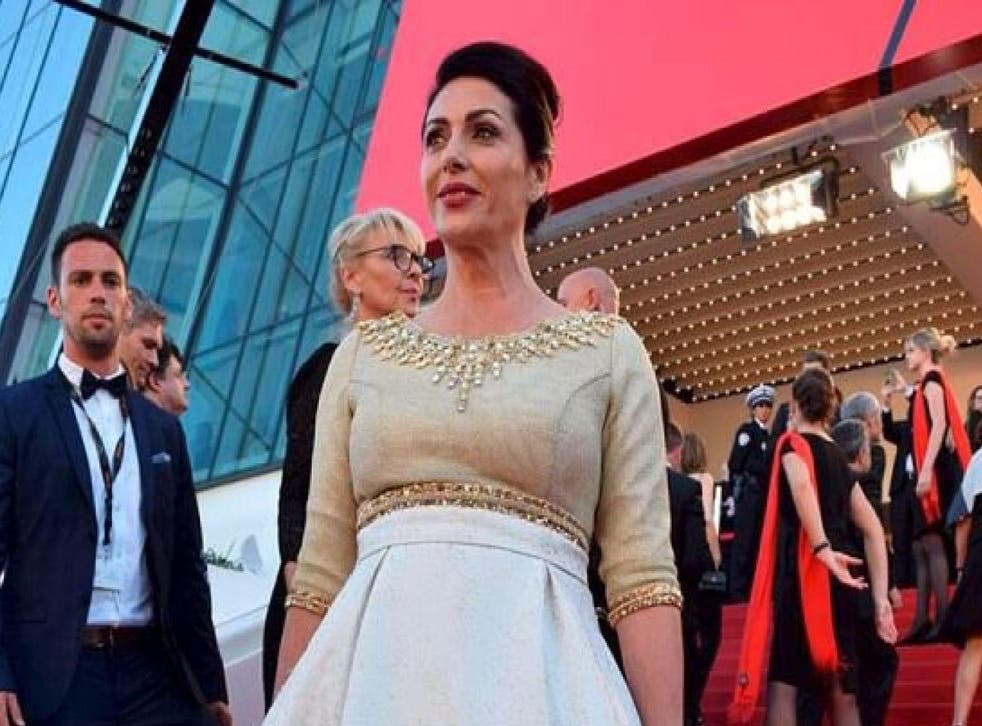 Israeli culture minister Miri Regev has managed to make the opening of the 2017 Cannes Film Festival more political than usual thanks to a controversial dress choice.
The outspoken right-wing member of Benjamin Netanyahu's ruling coalition stepped out on the red carpet on Wednesday night wearing a full length white and gold dress with Jerusalem's Old City, the Dome of the Rock and Tower of David printed along the hemline.
"This year we are celebrating 50 years since the liberation and reunification of Jerusalem," Ms Regev said, referencing the 1967 Six Day War, in which Israel annexed East Jerusalem.
"I am proud to celebrate this historic date through art and fashion, and I am happy that this work by Israeli designer Aviad Herman is so moving and honours the beautiful status of our eternal capital Jerusalem."
Israel's 50-year-old occupation of East Jerusalem and much of the West Bank has never been recognised by most of the international community - leading Palestinians and many other observers to react with outrage to Ms Regev's words and fashion statement.
One columnist for liberal Israeli newspaper Haaretz called the dress an "aggressive, cynical and opportunistic act."
"It was yet another scene from the colonialist horror movie in which Regev stars and for which we are all cast, against our will, as the audience," Shira Pur wrote.
Social media users were quick to either praise or ridicule Regev's clothing. While some users called it "dress of the year", others took to photoshopping the dress to give what in their eyes was a fuller representation of the Arab-Israeli conflict.
The Israeli occupation wall, soldiers from the Six Day War celebrating taking the Western Wall, and scenes of death and destruction from the Gaza Strip were all superimposed onto Regev's dress, replacing the Jerusalem skyline.
More jokey posts used the dress to promote their own causes - such as an upcoming tour by Tel Aviv heavy metal band Cain and Abel.
"Regardless of your politics, I hope we can all agree: whatever Miri Regev paid for this dress, it was too much," journalist Gregg Carlstrom wrote on Twitter.
Register for free to continue reading
Registration is a free and easy way to support our truly independent journalism
By registering, you will also enjoy limited access to Premium articles, exclusive newsletters, commenting, and virtual events with our leading journalists
Already have an account? sign in
Join our new commenting forum
Join thought-provoking conversations, follow other Independent readers and see their replies