Israel debates controversial anti-boycott bill banning BDS supporters from the country
Critics say proposed legislation, which would affect anyone who has publicly called for a boycott of Israel, violates international law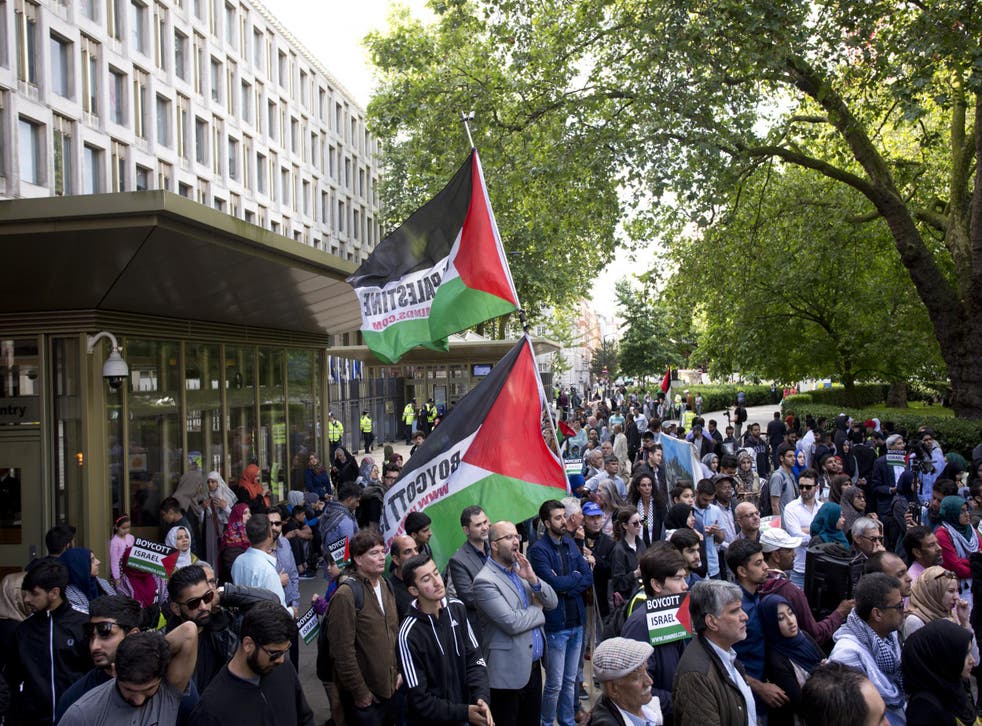 A controversial new bill being debated in the Israeli parliament could ban anyone who has publicly called for a boycott of Israel or works for an organisation that does from entering the country.
Tourist and temporary residency permits would be denied even to those who have family in Israel, and will be applied to both Jewish and non-Jewish potential visitors.
It could also impact the family reunification process for around 10,000 Palestinians, many of whom use temporary residency visas to join Arab-Israeli spouses, al Jazeera reports.
The ministry of the interior would be able to make exceptions at the government's discretion.
The controversial legislation has already passed a first reading in the Knesset and will be voted on for a final time in the next few weeks.
It specifically targets the 'BDS' - or Boycott, Divestment and Sanctions Movement, a Palestinian-led international campaign that began in 2005.
It calls on other countries to boycott Israeli goods and services, divest from Israeli companies and enact governmental sanctions on Israel in order to pressure the state into addressing Palestinian issues such as the occupation of the West Bank and the right to return.
"Israel need not and cannot allow entry to those calling for a boycott of it. The BDS leaders are working to spread anti-Semitism in the world and do everything in their power to harm the State of Israel," a statement from the member of the right-wing Jewish Home party, who proposed the bill, read.
Palestine, yes, but Israelis draw the line at Jerusalem

Show all 2
The bill is not the first proposed legislation designed to crack down on anti-Israel campaigners. In 2011, the Knesset pass a law which allowed BDS campaigners to be sued in Israeli courts.
Last year, Israel also announced a new task force to identify, track and deport BDS activists inside the country.
Jamal Zahalka, a member of the opposition Joint List party, said that the BDS movement was a legal and peaceful means of protest.
"Israel is violating international laws and they are making laws to give legitimacy to the violation of international law. That's the real meaning," he told al Jazeera.
Register for free to continue reading
Registration is a free and easy way to support our truly independent journalism
By registering, you will also enjoy limited access to Premium articles, exclusive newsletters, commenting, and virtual events with our leading journalists
Already have an account? sign in
Register for free to continue reading
Registration is a free and easy way to support our truly independent journalism
By registering, you will also enjoy limited access to Premium articles, exclusive newsletters, commenting, and virtual events with our leading journalists
Already have an account? sign in
Join our new commenting forum
Join thought-provoking conversations, follow other Independent readers and see their replies