Israel debates approval of illegal 'wildcat' settlements in the West Bank
Week-long parliamentary discussions begins on controversial bill which would legalise 4,000 Israeli homes on Palestinian land built without government permission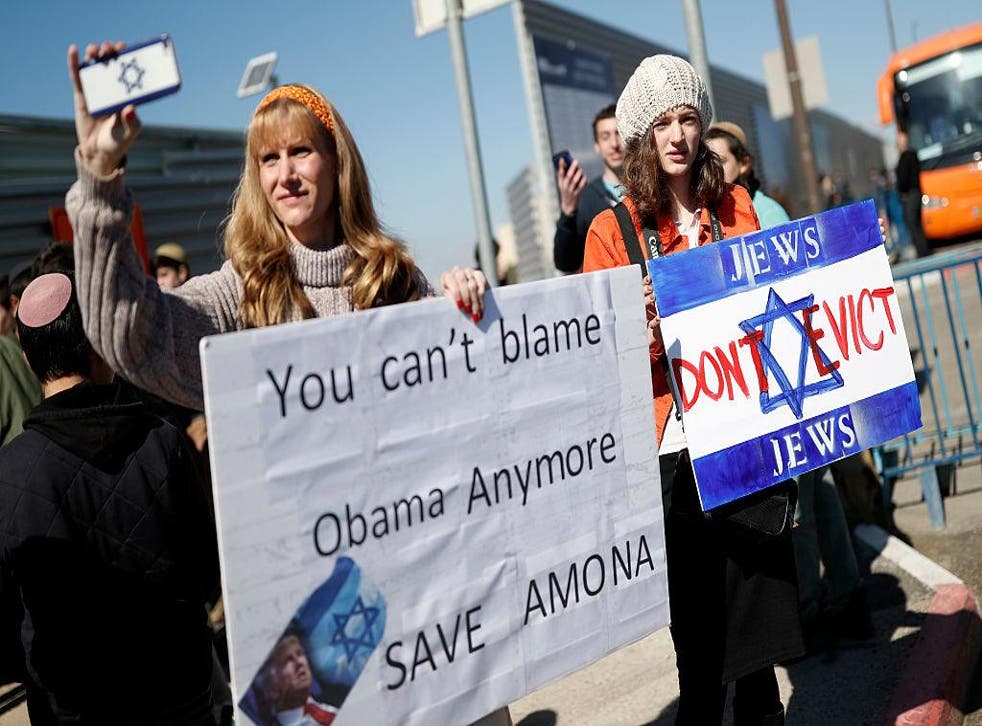 The Israeli parliament has begun a week-long debate on the final adoption of a bill that would legalise thousands of 'wildcat' Jewish settlement homes on privately owned Palestinian land in the West Bank.
The Regulation Bill would legalise at least 3,900 Israeli homes built without permission from the government, in 54 of the 'wildcat' settlements known as 'outposts'.
The legislation stipulates original owners of the land would be given either generous financial compensation or land elsewhere.
If approved, it would be the first time Israel has applied its own civil law to land it recognises as Palestinian-owned in the West Bank, law professor Amichai Cohen told AFP.
While Prime Minister Benjamin Netanyahu's Likud party and coalition government support the bill, it has been met with fierce opposition from Palestinians, Barack Obama's administration, the EU and others in the international community in favour of a two-state solution to the Israeli-Palestinian conflict.
The Palestine Liberation Organisation (PLO) has called it a "declaration of war", and Israel's Attorney General Avichai Mandelblit reportedly told Mr Netanyahu earlier this month that he would not defend the legislation against legal challenges because he believes it violates both Israeli and international law.
The bill was originally due to pass into law on Monday, but in opposition members of the Knesset tabled 500 revisions and requested more than a month of further debate in protest.
Around 2,000 people in support of the legislation demonstrated outside the building while MKs debated its future.
Barack Obama uses final interview as President to slam Israeli policy on settlements
The week-long discussion is a compromise pushed through by the Knesset House Committee, after which the bill will be voted on. It is expected that parliament will approve it in its final form.
The international community views all Israeli construction in the West Bank and East Jerusalem over the 1967 Green Line as illegal, whether authorised by the Israeli government or not.
Israel has made several bold new policy moves when it comes to settlements since US President Donald Trump was sworn into office 11 days ago, including plans for thousands of new Israeli homes in existing settlements.
The Regulation Bill was reportedly taken off the Knesset slate in 2016 while Prime Minister Netanyahu's Likud party waited for Mr Obama - who was critical of settlement building - to leave office.
Register for free to continue reading
Registration is a free and easy way to support our truly independent journalism
By registering, you will also enjoy limited access to Premium articles, exclusive newsletters, commenting, and virtual events with our leading journalists
Already have an account? sign in
Register for free to continue reading
Registration is a free and easy way to support our truly independent journalism
By registering, you will also enjoy limited access to Premium articles, exclusive newsletters, commenting, and virtual events with our leading journalists
Already have an account? sign in
Join our new commenting forum
Join thought-provoking conversations, follow other Independent readers and see their replies