Woman who sued Israeli airline after being asked to switch seats by Orthodox Jewish passenger wins case
Renee Rabinowitz, 80, takes legal action against El Al after strictly religious male traveller refuses to sit next to her for fear of 'immodest' inadvertent contact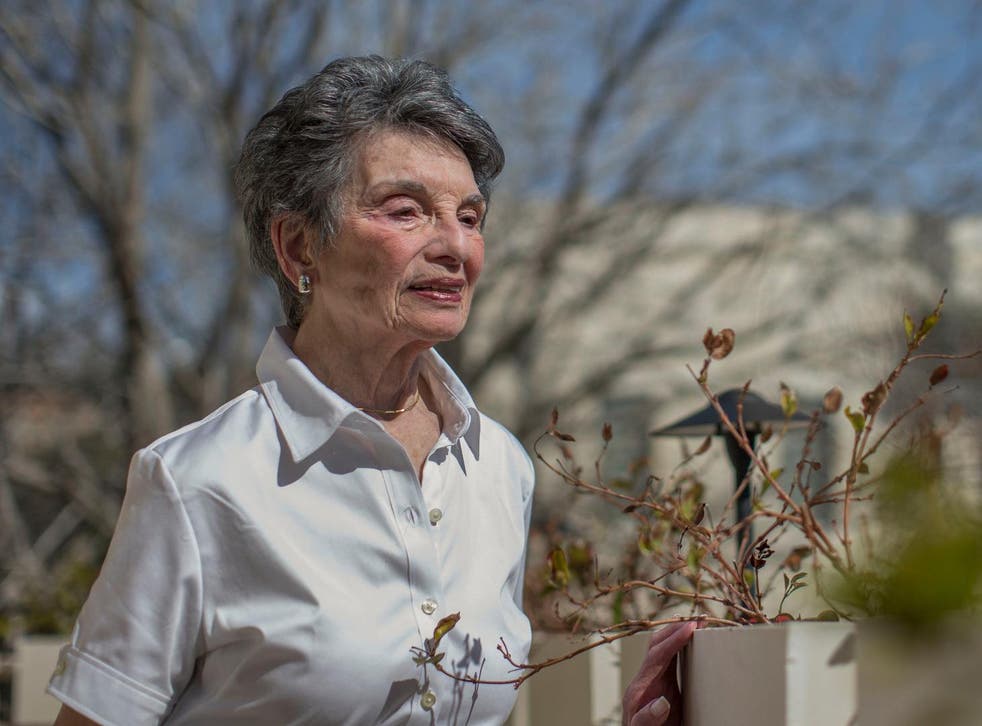 Strictly religious Jewish men who refuse to sit next to women, for fear of even inadvertent contact that could be considered immodest, are a growing phenomenon that has caused disruptions and flight delays around the world and prompted protests and social media campaigns. The pressure to switch seats can be particularly acute on El Al, Israel's national airline. And the issue has become emblematic of a broader battle in Israel over religion and gender in public spaces.
The plaintiff in the lawsuit, Renee Rabinowitz, now 83, boarded El Al Flight 028, bound for Tel Aviv from Newark, New Jersey, in December 2015. She had settled into her aisle seat in the business-class section when the passenger with the window seat showed up: an Orthodox man who complained about sitting next to a woman. A flight attendant asked her to change seats to accommodate him, and she gave in reluctantly.
Rabinowitz, who escaped the Nazis in Europe as a child, said Wednesday that she was "exhilarated" by the verdict.
​Rabinowitz was represented in court by the Israel Religious Action Center, the public and legal advocacy arm of the Reform Movement in Israel, a liberal stream of Judaism.
"This is a common story; it happens to many," Anat Hoffman, the director of the group, said of the pressure on women to change seats.
El Al's lawyers argued in court that passengers often ask flight attendants to reseat them to be closer to a relative, or farther from a crying baby, or for many other reasons.
El Al denied that it discriminated against women. And the airline argued that the principle of taking religious sensibilities into consideration has been defended and recognised in Israeli courts. But the court found that asking people to move because of their gender violated Israel's anti-discrimination codes.
The two sides in the case agreed on a judgement proposed by the judge, declaring that it is forbidden for a crew member to ask a passenger to change seats at the request of another passenger based on gender. El Al agreed to tell its cabin staff in writing about the prohibition within 45 days, and to provide training in how to deal with such situations within six months.
World news in pictures

Show all 50
Rabinowitz was awarded 6,500 shekels, or about $1,800, in compensation.
The New York Times
Join our new commenting forum
Join thought-provoking conversations, follow other Independent readers and see their replies