Two Israelis arrested for inciting violence towards judges in Elor Azaria case
Convicted Sgt. Elor Azaria has the support of many Israelis who believe he should be pardoned, including Prime Minister Benjamin Netanyahu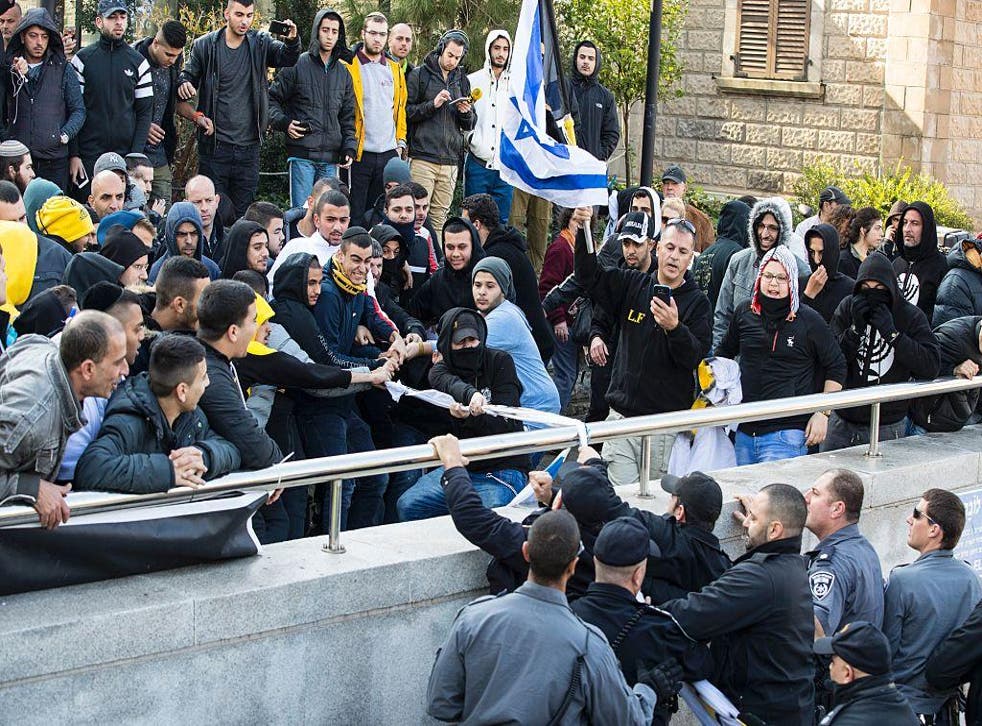 Two people have been arrested in Israel for using social media to incite violence against the judges who convicted a soldier of manslaughter over the killing of a wounded Palestinian assailant.
The rare conviction on Wednesday of a soldier for operational conduct has deeply divided Israel and led to an unprecedented campaign in support of 20-year-old Sgt. Elor Azaria and against the military establishment, long the country's most admired body.
Last March 21-year-old Abdel Fatah Al-Sharif stabbed an Israel Defence Force (IDF) soldier, before being shot and wounded himself. While Mr Sharif lay on the ground, Sgt. Azaria shot him in the head.
As the lengthy verdict which found Sgt Azaria was guilty of manslaughter for "acting out of sense of vengeance" was read out, outside the courtroom protesters clashed with police.
Some began calling for the soldier to be pardoned, and chanted veiled threats against the panel of three judges and the army's chief of staff, Lt. Gen. Gadi Eizenkot.
All four, as well as the case's chief prosecutor, have been assigned security details.
Palestinian man shot by Israeli soldier as he lies on the ground
A man was arrested in Jerusalem and a woman arrested in Kiryat Gat in Israel's south on Thursday, police spokesperson Micky Rosenfeld said, for making social media comments which constituted "incitement to violence" against the judges.
A poll published on Wednesday by Israel's Channel 2 television showed that 67 per cent of respondents favour a pardon for the soldier.
A November 2015 poll from the Israel Democracy Institute found that 53 per cent of Israeli Jews supported the killing of Palestinian attackers on the spot even if they "no longer pose a threat."
More than 150 Palestinians have been fatally shot on suspicion of carrying out terrorist attacks since October 2015 in cases which did not warrant lethal force, Human Rights Watch (HRW) says.
Reuters contributed to this report
Join our new commenting forum
Join thought-provoking conversations, follow other Independent readers and see their replies