Elor Azaria: Israeli president refuses to pardon soldier who shot and killed unarmed Palestinian
Soldier who shot unarmed Palestinian attacker in the head as he lay wounded on ground has already had sentence cut from 18 to 14 months in jail 
Monday 20 November 2017 13:00 GMT
Comments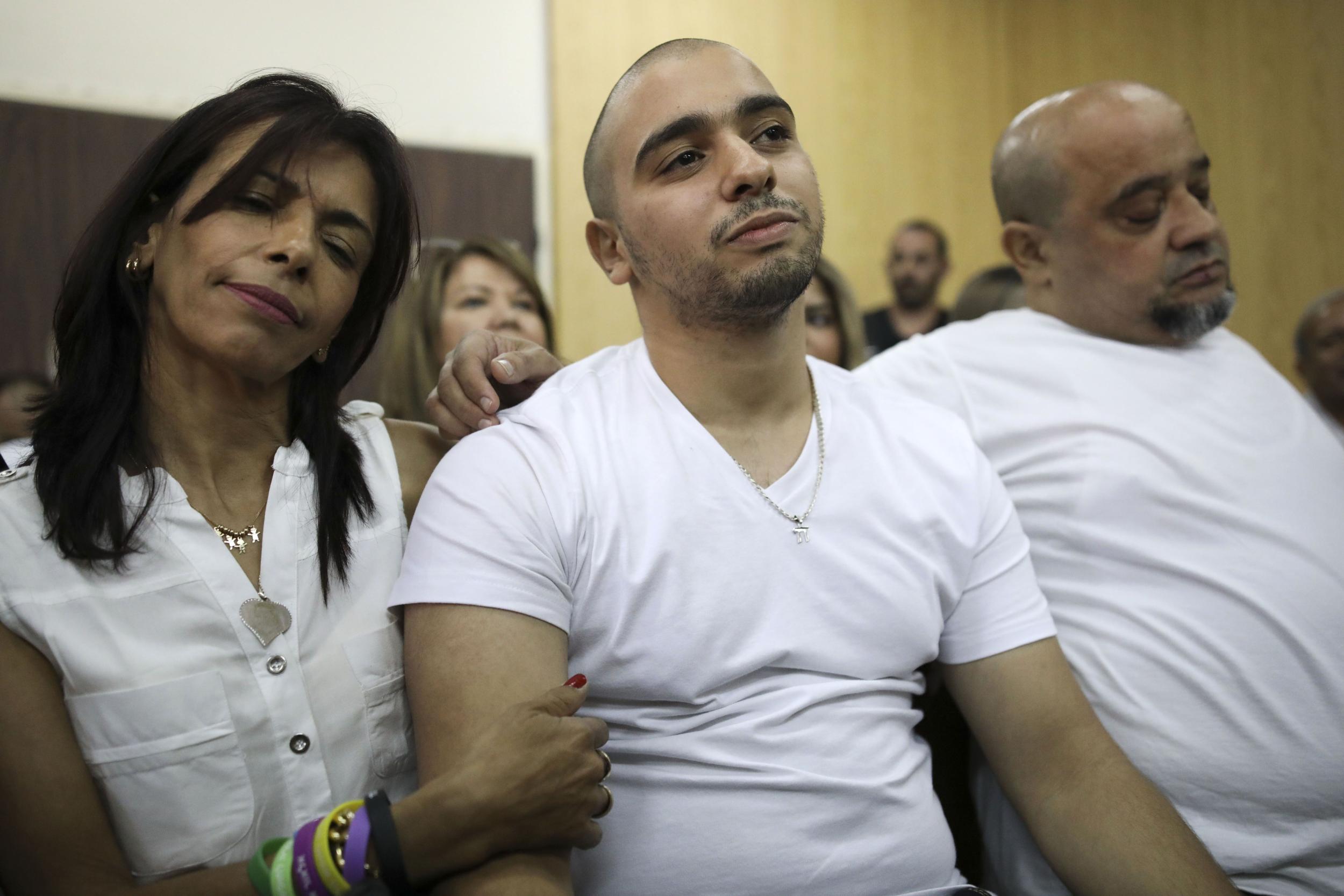 Israeli president, Reuven Rivlin has refused to pardon a soldier who was given 18 months in jail on manslaughter charges for shooting a wounded Palestinian assailant in the head at point-blank range.
Then 19-year-old Elor Azaria, an Israel Defence Forces (IDF) medic, shot 21-year-old Abdel Fattah al-Sharif when he lay wounded on the ground in the occupied West Bank city of Hebron after he and an accomplice attacked two soldiers in March 2016.
Azaria was given 18 months in jail, a sentence which was reduced to 14 months following an intervention in September by Israel Defence Forces chief of staff Gadi Eisenkot.
Palestinian man shot by Israeli soldier as he lies on the ground
The landmark case – the first manslaughter prosecution for a serving member of the IDF in more than a decade – split public opinion in Israel. There is widespread support for the IDF in Israel, where at least two years of military service is compulsory.
There have been several fundraisers and protests in support of the soldier, as well as high-profile calls for the young recruit to be given a pardon by the government, including from Prime Minister Benjamin Netanyahu and Defence Minister Avigdor Lieberman.
Palestinians and human rights activists, however, have widely criticised Azaria's punishment as not harsh enough for the severity of his crime.
Israel: From independence to intifada
Show all 7
The deceased man's father noted that while manslaughter is punishable under Israeli law by up to 20 years in prison, Azaria's sentence was less harsh than the mandatory minimum penalty of four years in prison some Palestinian children have faced for throwing stones.
Azaria submitted a formal pardon request last month.
"President Reuven Rivlin today took the decision to deny the request for a pardon filed by Elor Azaria," the president's office said in a statement issued on Sunday.
Mr Rivlin had taken into account both the offences committed by Azaria and their circumstances, his office said.
Join our commenting forum
Join thought-provoking conversations, follow other Independent readers and see their replies