Israel steps up lobbying to stop Fifa suspending settlement football teams
Israeli diplomats launch charm offensive to prevent international football body from imposing sanctions on settlement clubs in the West Bank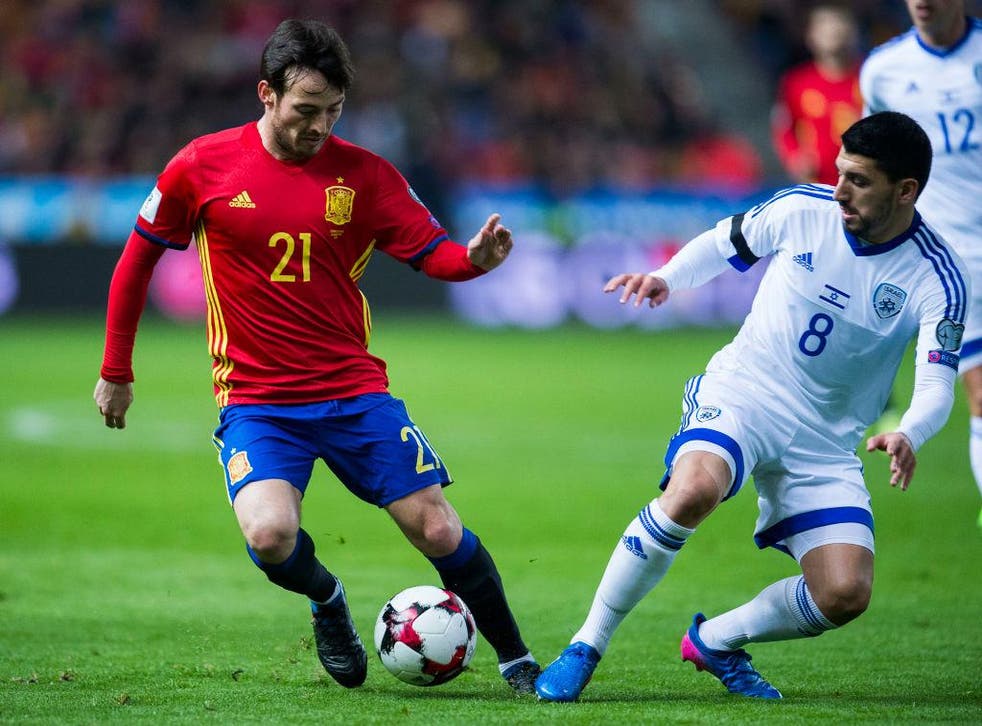 Israel's Foreign Ministry is worried that next month's meeting of the International Federation of Association Football (Fifa) will result in a decision to expel six Israeli clubs based in West Bank settlements, an official has said.
A cable leaked by an anonymous official to Haaretz and AFP shows that Israeli diplomats in dozens of embassies around the world have been ordered to persuade host countries to take the issue off the agenda.
"Our growing assessment is that the Fifa Congress is liable to make a decision on suspending six Israeli teams that play over the Green Line, or even on suspending Israel from Fifa," the document read.
Barack Obama uses final interview as President to slam Israeli policy on settlements
"We urge you to contact your countries' representatives on the Fifa Council as soon as possible to obtain their support for Israel's position, which rejects mixing politics with sport and calls for reaching an agreed solution between the parties... and to thwart an anti-Israel decision if it is brought before the council."
Football is Israel's most popular sport. Many of its teams have qualified for the UEFA Champions League.
The six clubs which could be affected are all low-level league teams in Ma'aleh Adumim, Ariel, Kiryat Arba, Givat Ze'ev, Oranit and the Jordan Valley.
Israeli building in the West Bank and East Jerusalem over the 1967 Green Line is viewed as illegal under international law.
Palestinians have been calling since 2015 for the world governing football body to exclude Israel from competitions until clubs playing in the occupied territories are barred.
Israel: From independence to intifada

Show all 7
According to Haaretz, Fifa's bylaws "bar any country from setting up teams in another country's territory, or letting such teams play in its own leagues without the other country's consent" - a clause which Palestinian Football Association President Jibril Rajoub reiterated earlier this month could be used to bar Israel from Fifa altogether.
Fifa's Council and Congress are set to meet in the Bahraini capital of Manama between 9 - 11 May.
Last month the football body established a committee to deal with the issue of settlement clubs, headed by South African sports official Tokyo Sexwale.
A final report from Mr Sexwale's team - widely expected to decisively influence the Fifa Congress's decision - is due next next week.
Reports say Israeli Football Association chair Ofer Eini has attempted to soften the report's language and remove any recommendations that Fifa vote on the issue, while Mr Rajoub has expressed disappointment the paper does not criticise Israel more harshly.
Since the 1970s, successive Israeli governments have encouraged large numbers of Jews to move onto what is viewed internationally as occupied land.
The total settler population in the West Bank is now thought to be 550,000 strong.
Settlement building, which has increased year-on-year under current right-wing Prime Minister Netanyahu, is viewed as one of the major stumbling blocks to a lasting peace deal in the long-standing Israeli-Palestinian conflict.
Join our new commenting forum
Join thought-provoking conversations, follow other Independent readers and see their replies