Israel frees 26 Palestinian prisoners as part of US-brokered peace deal
For many Israeli relatives of the prisoners' victims, the releases were experienced as a reopening of their wounds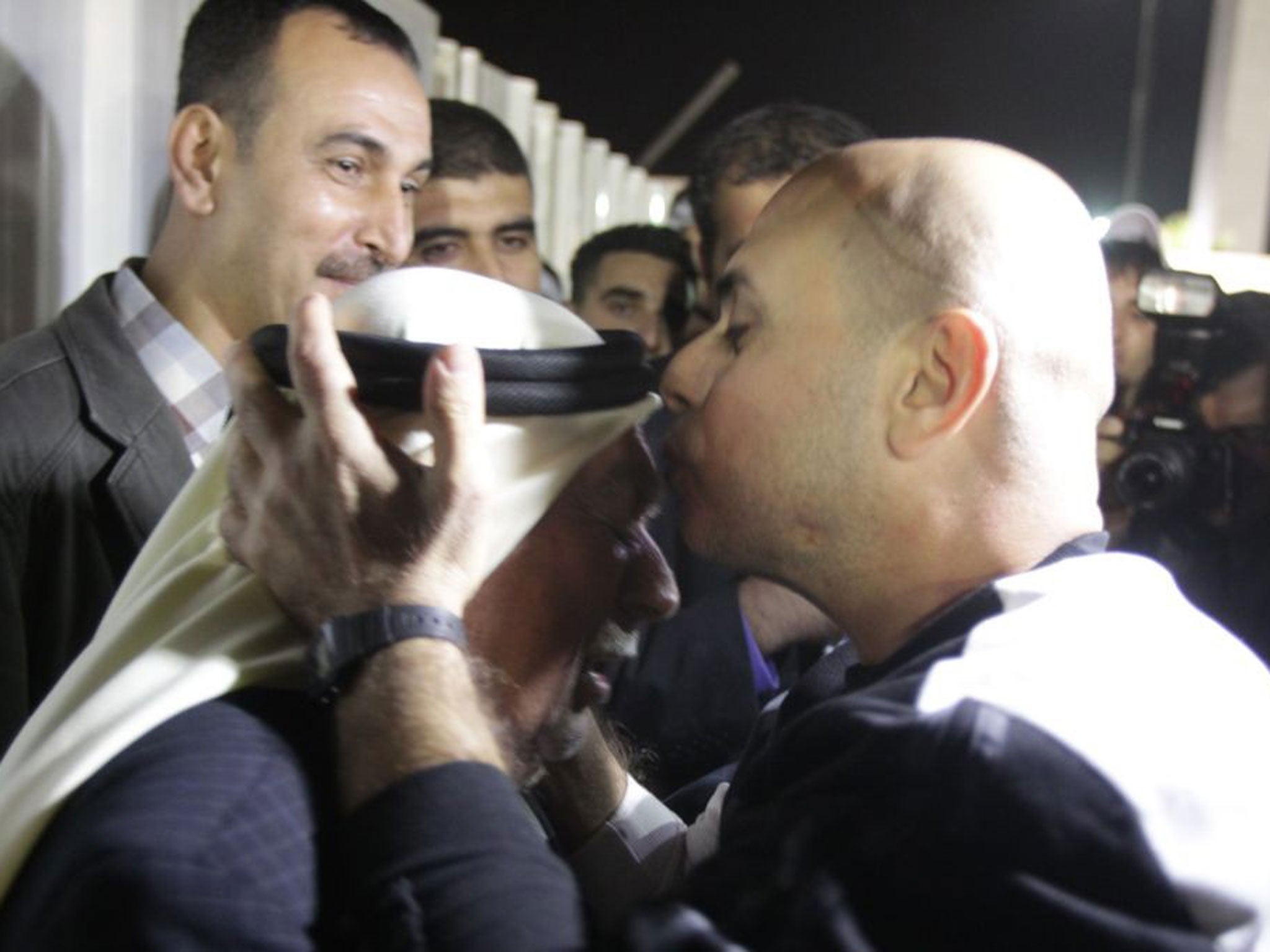 Twenty-six Palestinian prisoners were freed by Israel in the early hours of this morning in keeping with US-brokered peace diplomacy, returning home as heroes to joyous relatives in the West Bank and Gaza Strip.
But there was little opportunity for the Palestinian leadership to savour the gain, as hours later Israel announced plans for a new building push in occupied East Jerusalem.
Khaled al-Azrak, who killed an Israeli man, Shimon Cohen in a 1991 attack, said being free was "indescribable", but said his joy would be incomplete till all 5,000 Palestinian prisoners remaining in Israeli jails are freed.
By agreeing to release prisoners, Israel avoided having to meet other preconditions demanded by the Palestinians such as freezing settlement activity in the occupied West Bank. Israel's Interior Ministry announced that it was proceeding with plans for 1,500 new housing units at Ramat Shlomo, built on expropriated Palestinian property in East Jerusalem that Palestinians envisage as their future capital.
Palestinian officials denied Israeli reports they had acquiesced to the move, seen by many as a way for the Prime Minister, Benjamin Netanyahu, to placate far-right opponents of the release. The settlement plans are being accompanied by an increase in Israeli demolitions of Palestinian houses in East Jerusalem. A three-storey building with six residential units, including one for a newlywed couple, was demolished in the Beit Hanina neighbourhood, a day after nine people were left homeless by a demolition in the same area, according to the dovish Israeli Ir Amim group.
After an official reception hosted by Mahmoud Abbas for the freed prisoners – almost all of whom had been serving life sentences for killings before the 1993 Oslo self-rule agreement – celebrations for Azrak's return began. "It is like a dream to get my brother back," said his brother Nasser.
However, for many Israeli relatives of the prisoners' victims, the releases were experienced as a reopening of their wounds. Gila Molcho, whose brother Ian Feinberg, a lawyer and father of three hacked to death in Gaza while working on a EU aid project in 1993, has been distraught since learning on Monday that Masoud Amer, one of his assailants, was to be freed. "The message is that it's OK to kill Jews, you'll get out quickly and be a hero. And for what? A gesture. It's terribly sad. He was one of the good guys."
Join our commenting forum
Join thought-provoking conversations, follow other Independent readers and see their replies