Israel reduces Palestinians' permitted fishing zone by a third
Defence minister threatens 'additional steps' if demonstrations continues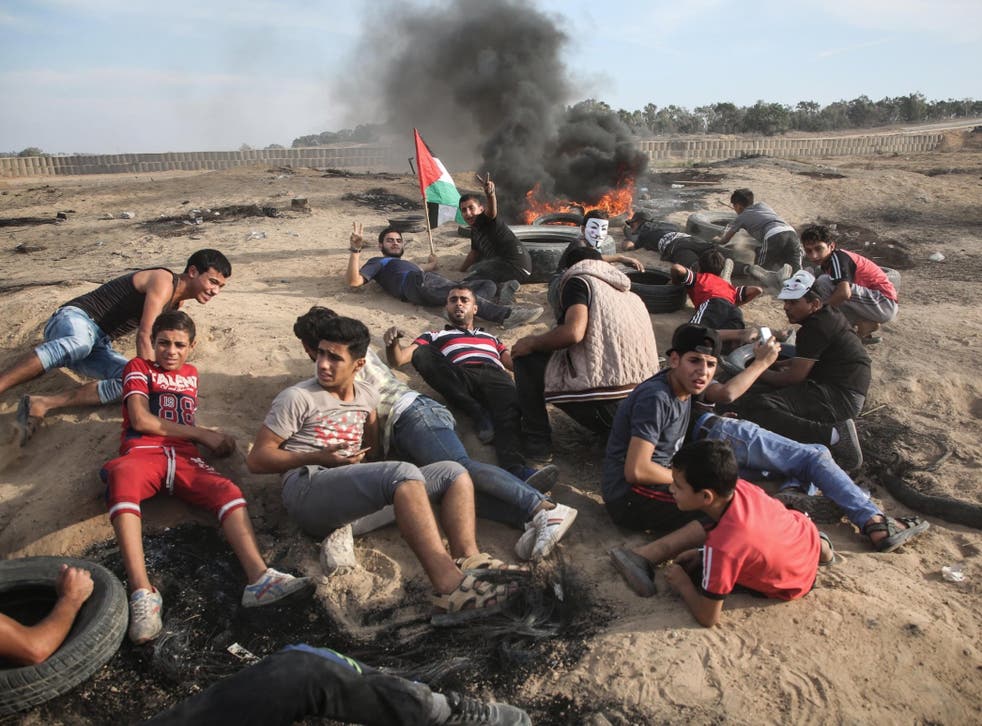 Israel has imposed new fishing restrictions on Gaza following border protests organised by the Palestinian territory's rulers Hamas.
Defence Minister Avigdor Lieberman ordered the permissible zone for Palestinian fishermen off the coast of Gaza to be scaled down from nine to six nautical miles.
The right-wing politician also threatened "additional steps if the violent incidents continue", according to a statement by COGAT, the Israeli defence body that coordinates affairs for the Palestinian territories.
Other measures could include more restrictions at Kerem Shalom – Gaza's main commercial crossing point and the only one with Israel.
Mr Lieberman cited Palestinian "riots" at the fence dividing Gaza and Israel on Friday as a contributing factor in his decision.
He also mentioned midweek protests in which Palestinian fishing boats gathered at the northwest end of the Gaza Strip where its sea and land barriers meet with Israel.
Hamas forcibly seized Gaza from the Palestinian Authority in 2007. Since March 2018 the militant group has initiated protests on a weekly basis, demanding an end to an Israeli-Egyptian blockade of the territory that has made it increasingly difficult for the group to govern.
The party accuses Palestinian President Mahmoud Abbas, who governs parts of the West Bank, of thwarting regional efforts to reach a Gaza cease-fire deal that could ease the closure.
World news in pictures

Show all 50
Protests have intensified recently, taking place at more locations and more frequently, including night gatherings near the border fence where activists use sound bombs and laser lights to distract soldiers.
On Friday, three Palestinians were killed by Israeli troops during "Great March of Return" demonstrations at five locations along the frontier. On Saturday a funeral was held for Faris Hafez al-Sarasawi, a 12-year-old boy killed during the protests.
Israel said the demonstrators threw grenades at the soldiers, adding that they also tore at parts of the fence with bolt cutters.
At least 148 Palestinians have been killed since the protests began in March, including 33 under the age of 18 years. A Gaza sniper shot dead an Israeli soldier in August.
Additional reporting by agencies
Join our new commenting forum
Join thought-provoking conversations, follow other Independent readers and see their replies