Israel urges Turkey to cut ties with Hamas over allegations it uses country as base to launch attacks
'It's extremely worrying. You have terrorist activities against Israel that are basically orchestrated from a country that is a member of Nato'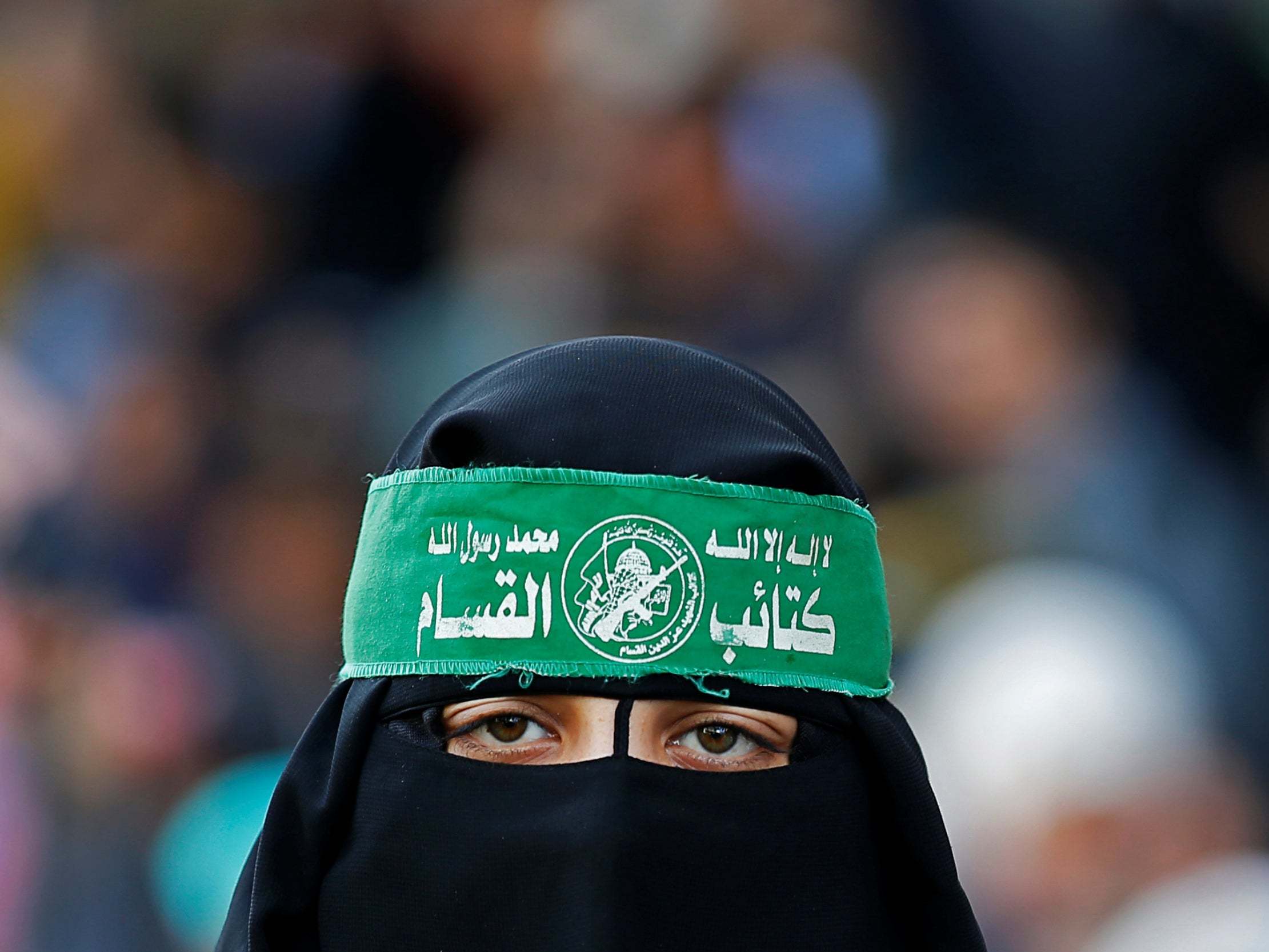 Israel is urging Turkey to close the headquarters of Hamas in Istanbul after reports suggested operatives of the Palestinian militant group were plotting attacks from its soil.
The Israeli Foreign Ministry said the Turkish leadership was "turning a blind eye" to Hamas's use of the country as a base to "direct" terrorist activity.
It came after The Daily Telegraph reported that members were planning attacks from Istanbul, including a failed assassination attempt earlier this year on the mayor of Jerusalem.
Citing anonymous Israeli police sources and interrogation transcripts, the paper outlined several instances where senior Hamas operatives had apparently tried to recruit suicide bombers.
Hamas also enjoys access to Turkey's leadership, and on Saturday, President Recep Tayyip Erdogan hosted the group's Gaza chief Ismail Haniyeh.
The Turkish intelligence agency allegedly maintains close contact with the group's operatives and even meets daily.
Turkey has not publicly commented on the report. Speaking to The Daily Telegraph, Turkish diplomatic sources denied the accusations saying that Hamas was not a terrorist organisation but a legitimate Palestinian party.
The enemy within: life under Hamas
Show all 2
Hamas also refuted the accusations.
Israeli officials told The Independent that Ankara had agreed to stop Hamas planning attacks from its soil in a 2015 reconciliation deal, but said that it has failed to fully respect the agreement.
"It's extremely worrying. You have terrorist activities against Israel that are basically orchestrated from a country that is a member of Nato," one foreign ministry spokesperson claimed.
"Yet they have agreed not to allow any terrorist activity on their soil," the official added.
Yuvel Rotam, director-general of Israel's foreign ministry, urged Turkey to reconsider its ties with Hamas.
"Israel calls on [Turkey] to immediately cut its support for Hamas operations out of its territory and to close Hamas' HQ in Istanbul," he wrote on Twitter.
Citing an Israeli interrogation transcript, the newspaper reported that a freed prisoner met in Istanbul to try to find recruits for suicide attacks against Israelis, including offering to pay the families of would-be attackers $20,000 (£15,500).
In another transcript a 23-year-old Palestinian called Adham Muselmani said in Istanbul he met a senior Hamas operative Zacharia Najib, who suggests he try to kill Nir Barkat, the mayor of Jerusalem; Yehuda Glick, an MP from Benjamin Netanyahu's party; or Roni Alsheich, Israel's police chief.
The Palestinian was arrested on his return to Jerusalem's Shuafat refugee camp by Israeli intelligence officers, the paper added.
Hamas, which runs the besieged Gaza strip, is designated a terror group by the European Union and the US, which has put a $5m (£3.9m) bounty on the group's deputy leader Salah al-Arouri, who regularly travels to Turkey.
The UK has only listed its armed wing the Qassem Brigades.
Turkey's relations with Hamas have flowered in recent years. Both the government of President Erdogan and the Palestinian militant group share roots in the same strand of populist Islamist politics associated with the Muslim Brotherhood.
Together with its strategic ally Qatar, Turkey has come to the defence of Palestinians in Gaza repeatedly in recent years, a cause that has been popular among rank-and-file members of his Justice and Development Party (AKP).
Israel has accused Turkey of funnelling resources to Hamas via charities and suspected it of using Hamas to gather intelligence on Israel. Relations hit a nadir in 2010 when Israel attacked a Turkish ferry aimed at breaking a blockade on Gaza, leading to the deaths of 10 Turkish citizens.
But despite diplomatic strains over Israeli policies in the West Bank and Gaza, Turkey's relations with the Jewish state have also expanded dramatically in recent years. At least 14 direct flights a day connect Istanbul to Tel Aviv.
Israel is one of Turkey's top export destinations, with trade between the two countries topping $8bn (£6.2bn) annually.
Join our commenting forum
Join thought-provoking conversations, follow other Independent readers and see their replies