Israel 'approves new settler housing in Hebron for first time in 15 years'
City's mayor condemns 'blatant aggression on the property of Hebron's municipality'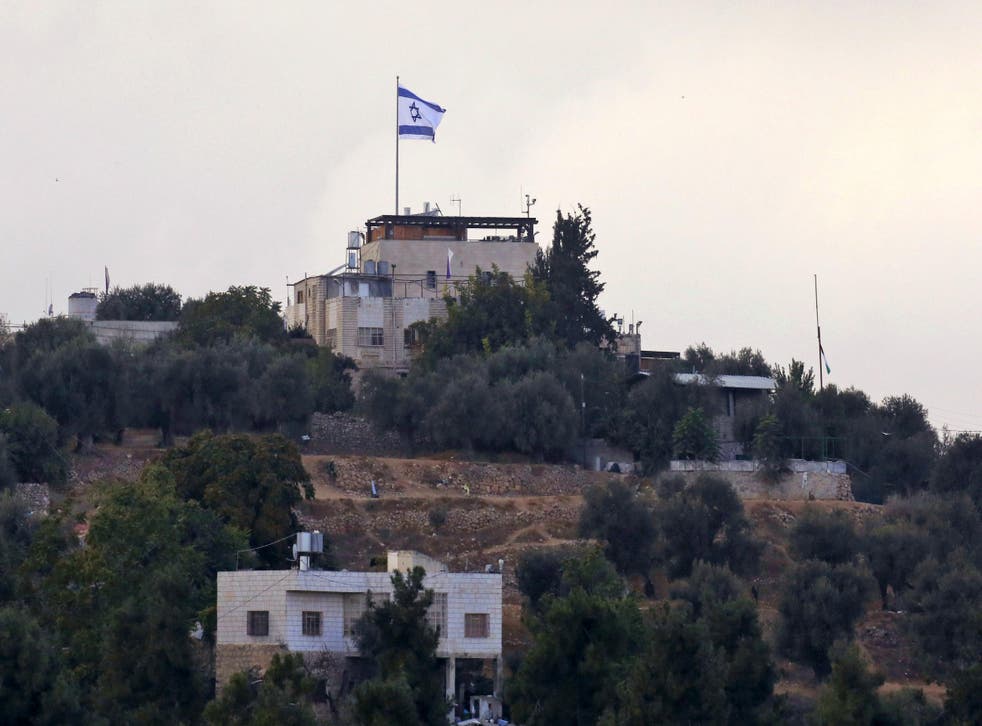 Israel has approved controversial plans for new housing in Hebron, paving way for the first settlement homes to be built in the flashpoint city for 15 years, an NGO has sad.
Thirty-one units will be constructed in Beit Romano in Hebron's Old City as part of proposals for up to 3,800 new homes in the occupied West Bank.
Hundreds of Israeli settlers live in the heart of Hebron under heavy military guard among some 200,000 Palestinians.
The area where the housing permits were granted on Monday, is home to around 35,000 Palestinians and 700 Jewish settlers.
Human rights groups have previously raised concerns about "severe and deeply discriminating" restrictions imposed on Palestinians moving around the area, with the regular closure of major streets and armed security checkpoints.
Issa Amro, spokesman for the Youth Against Settlements activist group in Hebron, said the housing plans would "make life even more unbearable for Palestinians living into the Old City" if they went ahead.
"The decision challenges the international community and violates international laws and agreements," he told told Al Jazeera.
Tayseer Abu Sneneh, the mayor of Hebron, said the decision constituted "blatant aggression on the property of Hebron's municipality".
"We will challenge this decision legally, and will apply political pressure as well," he added.
The building permits, which were granted subject to conditions including a public consultation, are the first granted since 10 settler houses were built in 2002.
Plans for 1,844 units in Jewish settlements across the West Bank during a series of meetings of the civil administration's planning committee this week.
Last week the Israel and United States announced they would withdraw from the UN's main cultural heritage body over "continuing anti-Israel bias" after Hebron was listed as a Palestinian word heritage site.
Unesco's board voted to approve a proposal which referred to Hebron an "Islamic" city.
The Israeli ambassador to Unesco, Carmel Shama-Hacohen, stormed out of the July session in which the decision was made, denouncing the choice of language for downplaying the importance of Hebron's Tomb of the Patriarchs to the Jewish faith.
Join our new commenting forum
Join thought-provoking conversations, follow other Independent readers and see their replies