Israel holds largest military drill in 20 years 'simulating war' with Hezbollah
Israel Defence Forces prepares thousands of personnel as well as missile defence systems for display of military might amid rising tensions with Lebanese group and allied Iran 
Tuesday 05 September 2017 13:11 BST
Comments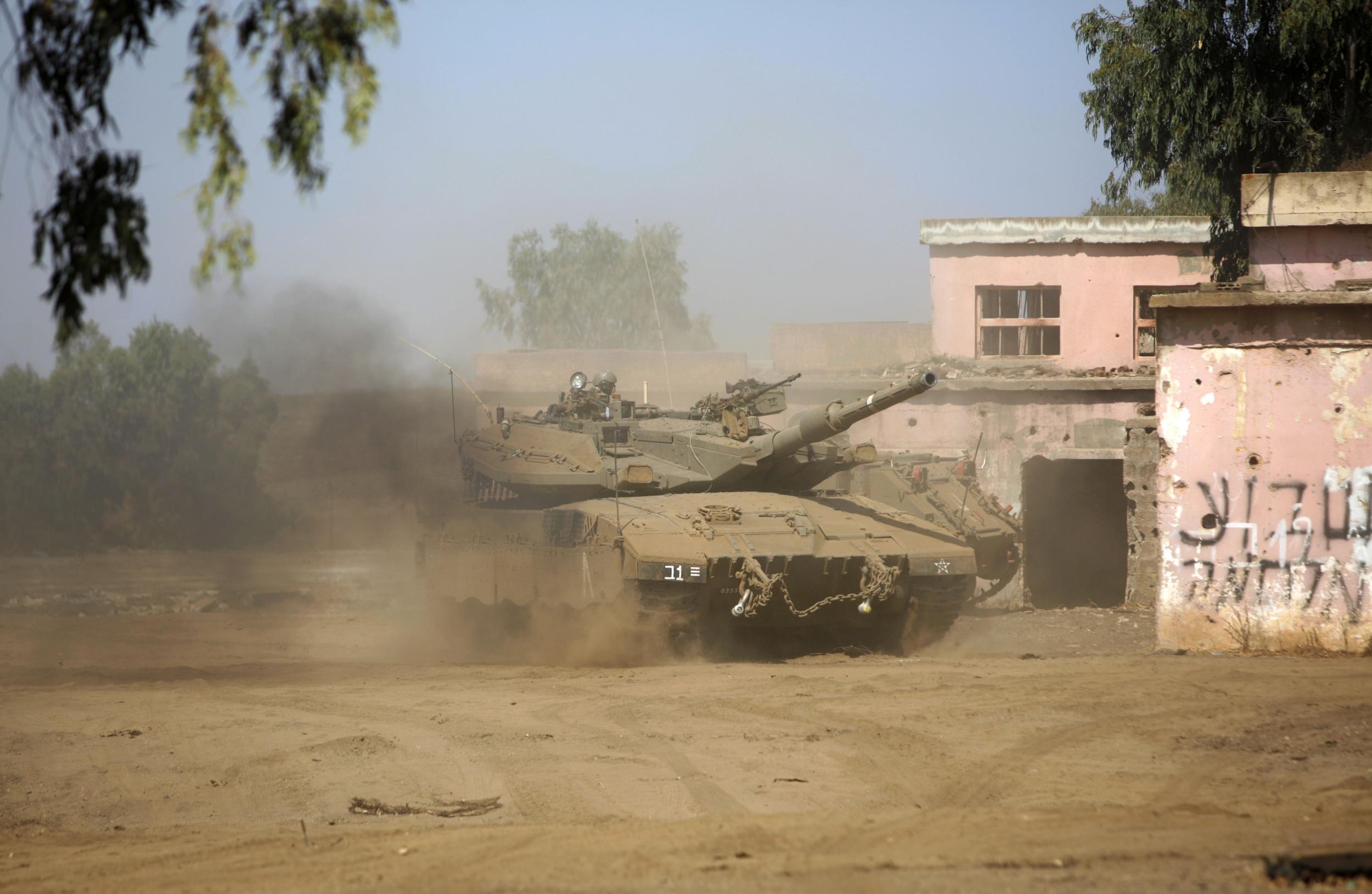 The Israel Defence Forces (IDF) has deployed thousands of air, sea and land personnel to the Lebanese border for its biggest military drill in almost two decades, a show of strength designed to intimate Hezbollah and Iran even as their power grows in neighbouring Syria.
Beginning Monday night, soldiers and reservists are simulating a 10-day-long war with the Lebanese militant group to prepare for "preserving the current stability in the northern sector", a military official said, as well as "scenarios we'll be facing in the next confrontation with Hezbollah".
The 'Or Hadagan' or 'Light of the Grain' drill - which has taken 18 months to plan - will utilise fighter planes, ships, submarines, drones, cyber and canine units and Israel's missile defence system. Two field hospitals and trucks and helicopters for evacuating casualties will also be set up.
Top Hezbollah commander Mustafa Badreddine killed in Syria – group confirms
Elite units will also practice disarming bombs and locating and fighting in the tunnels Hezbollah is believed to have dug in south Lebanon.
The exercise will begin with small border skirmishes and escalate into a full-scale war - with the ultimate aim of permanently vanquishing the Lebanese opponents. Soldiers playing the role of the enemy will don Hezbollah's signature yellow and green flag and guerilla-style uniforms as well as fake weapons and explosive vests.
Both the Shia Lebanese militant organisation and its allies in Iran have sworn the destruction of Israel. Following the 2006 Israel-Hezbollah war, the two sides agreed to a ceasefire but never signed a formal peace deal, meaning they are technically still at war.
Hezbollah's war in Syria threatens to engulf Lebanon
Show all 2
Officials in Jerusalem and Tel Aviv's main worry as the more than six-year-long conflict next door in Syria has evolved has become Iran's political influence over the government of Bashar al-Assad, making Syria a potential site for missiles aimed at Israel, as well as the presence of Iran's Revolutionary Guards, Hezbollah and other Shia militias which take part in the fighting.
Israeli officials have been keen to stress that Or Hadagan is not a reaction to recent events over the border in Syria, but a long-planned exercise designed to smooth out problems encountered in the 2006 war.
Hezbollah leader Hassan Nasrallah has frequently boasted of how the group has replenished and expanded its arsenal since the last round of conflict, as well as how its 40,000 guerilla fighters have evolved into skilled combatants thanks to battlefield experience in Syria. It is now thought to possess 100,000 short-range rockets as well as medium-range missiles capable of landing deep inside Israel.
"Every time an Israeli official refers to Hezbollah's growing power, he admits Israeli defeat in the summer of 2006," he said in a recent speech.
Last month, the Israeli and US delegations to the UN accused international peace keeping forces of turning a "blind eye" to Hezbollah arms smuggling into Syria.
While the IDF largely stays out of the complicated conflict next door, the border region is restive and Israeli air strikes in Syrian territory in the last few years have aimed to prevent the movement of weaponry.
The last time the IDF held a drill of this scale was in 1998, when it simulated a seven-day war with Syria. The two countries have technically been in a state of war for decades.
Join our commenting forum
Join thought-provoking conversations, follow other Independent readers and see their replies