Israeli High Court rules homes of killers who burned Palestinian teenager alive will not be demolished
Muhammed Abu Khdeir. 16, was kidnapped outside a mosque and made to swallow petrol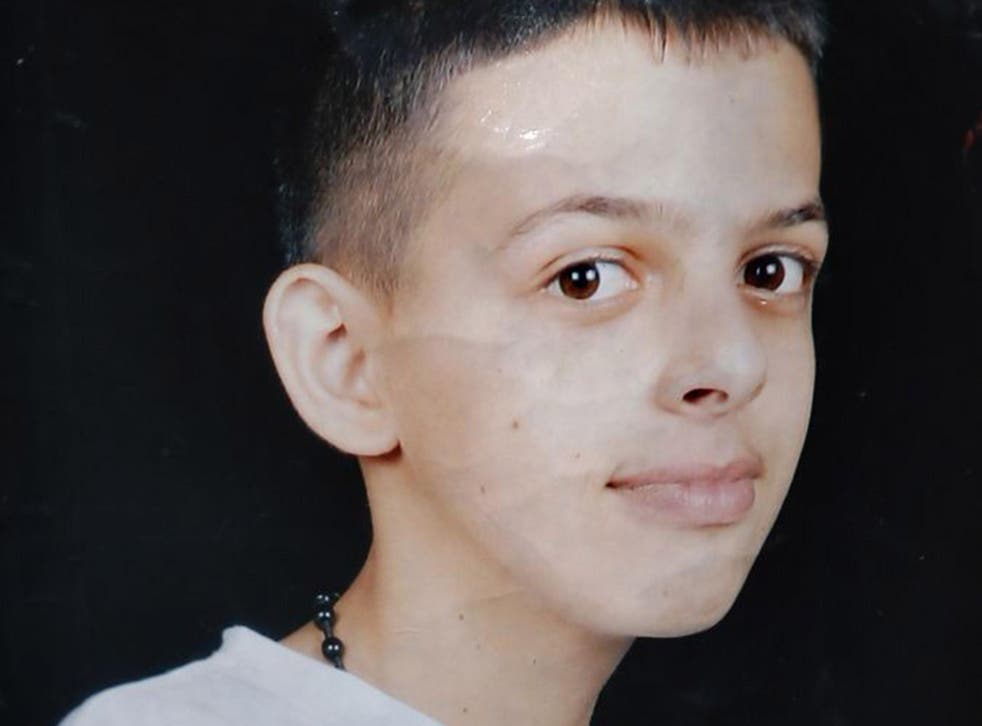 The Israeli High Court of Justice has rejected a petition by the family of murdered teenage Muhammed Abu Khdeir to demolish the homes of the people who kidnapped him and burned him alive.
A Jewish man and two Jewish minors were convicted of burning alive the 16-year-old Palestinian in a forest outside Jerusalem in a revenge killing for the murder of three Israeli teenagers on the West Bank, who were buried the previous day.
Israel regularly demolishes the family homes of Palestinians who commit acts of violence against Israelis arguing it serves as a deterrent for future terror attacks.
Critics say the practice is unfair because it punished whole families for crimes committed by individuals.
But the Supreme Court Vice President Elyakim Rubinstein said the court was rejecting the petition to demolish the homes of Yosef Haim Ben-David along with two Israeli minors who took part in the killing because too much time had passed between the murder and the date of the petition being filled.
Abu Khdeir's family requested the demolition of the homes of their young son's killers in July 2016, two years after the murder.
In the petition, they wrote: "The state needs to operate in the same way against Jewish terrorists as it does against Palestinians. Just like the homes of Palestinian terrorists are sealed, the same should be done to Jews."
According to the Times of Israel, a month before the petition was filed, the Israeli Defence Minister told the family in a letter there was no need to demolish the homes of Jewish terrorists because attacks were too infrequent to warrant deterrence.
Speaking to Israeli news website Ynet, Abu Khdeir's father, Hussein Abu Khdeir, said: "There is no justice in the court system, which hands down decision according to the directives of the Israeli government. This kind of decision encourages a continued attack on us under the guise of the state."
The family's lawyer also said the number of attacks by Jewish Israelis was increasing and that they should be deterred through the demolition of culprits' homes.
The High Court ruling stated anti-terror regulation that allows for home demolitions "applies equally to Arab terrorists and to Jewish terrorists, each case according to its circumstances".
Abu Khdeir was waiting for friends outside a mosque during morning prayers in Shuafat, East Jerusalem, when he was abducted on 2 July 2014.
World news in pictures

Show all 50
Surveillance footage showed him being dragged into a car that drove into Jerusalem Forest, where his burned body was discovered just an hour later.
An autopsy showed he had soot in his lungs, indicating he had been burned alive after being beaten and forced to swallow petrol by his attackers.
Ben-David was handed a life sentence by the Jerusalem District Court and the two minors, who cannot be named for legal reason, received a 21-year sentence.
Register for free to continue reading
Registration is a free and easy way to support our truly independent journalism
By registering, you will also enjoy limited access to Premium articles, exclusive newsletters, commenting, and virtual events with our leading journalists
Already have an account? sign in