Meet the IDF soldiers declared 'enemies of the Israeli state'
German foreign minister barred from talks with Netanyahu government after making time to meet anti-occupation veterans' group Breaking the Silence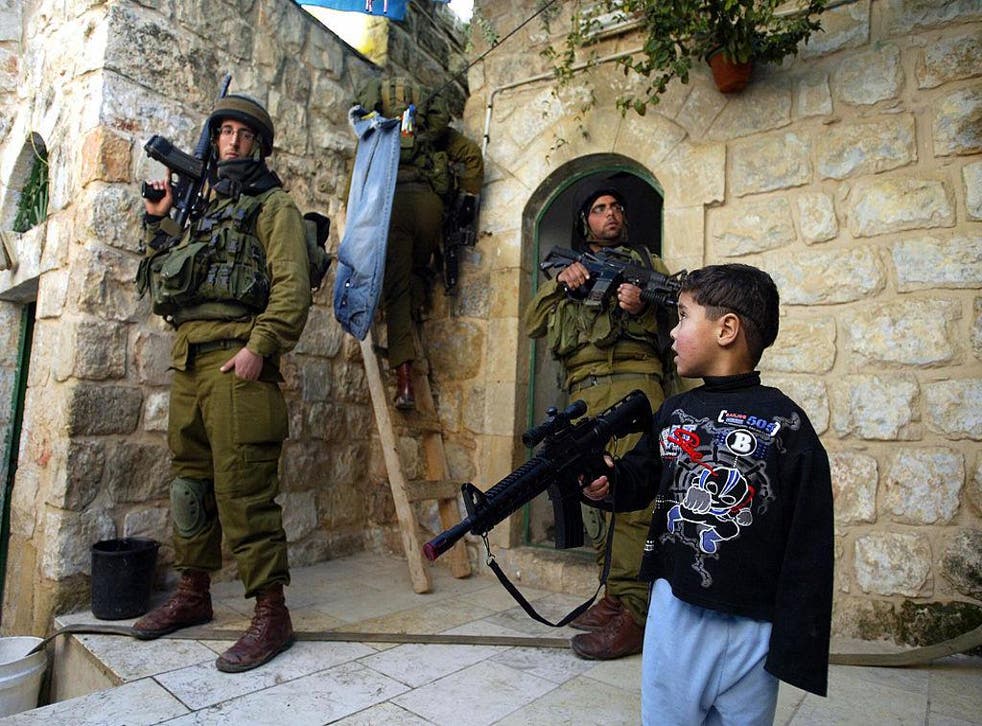 "Silence is not a specifically Israeli disease. It's a human epidemic. When you don't look well you don't spend too many hours in front of the mirror," Yahuda Shaul, Israel Defence Force (IDF) veteran and founder of Breaking the Silence says.
"The thing is it's more personal here. The walls of silence and denial need to be higher, thicker."
Shaul is used to criticism from the Israeli authorities - but this week's comments from deputy Foreign Minister Tzipi Hotovely about his anti-occupation NGO, which shares testimonies from IDF soldiers about their service, made waves internationally.
Hotovely, a member of the right-wing Likud party in Prime Minister Benjamin Netanyahu's coalition, told Army Radio on Wednesday that Breaking the Silence was "an enemy of Israel" akin to Gaza's militant group Hamas.
"The struggle for Israel's image is one of the most important struggles we have with foreign entities and Breaking the Silence, based on lies, is trying to besmirch Israel's good name, as well as the IDF's," she said.
The deputy minister's remarks came in the wake of a decision from the prime minister's office to cancel planned meetings with visiting German Foreign Minister Sigmar Gabriel.
"It's not new. They've been campaigning for more than a year and a half against human rights organisations," Shaul said. "Normalising the settlements and occupation [of the West Bank] is more important than anything else."
Gabriel's insistence on meeting with Breaking the Silence's team and civil rights group B'Tselem this week led to the swift, furious retaliation from the Israeli government.
Yet the German minister decided to go ahead with talks with the NGOs, risking the Israeli government's anger, because the work they do is crucial in Israel's current political climate.
The country lacks a strong political opposition to right wing policies which would expand Israel's presence in the occupied West Bank and East Jerusalem, and often, civil society organisations fill the gap.
Since US President Donald Trump - widely viewed as far more sympathetic to Israeli interests than his predecessor Barack Obama - entered office, plans for thousands of new settler homes have been approved.
The international community views all Israeli construction over the 1967 Green Line as illegal. Despite an official rebuke from the UN at the end of last year, the building continues at an accelerated pace.
"In a normal society the opposition would fight against the coalition," Shaul says. "But we're the only opposition that is active at the moment. We disturb the status quo."
Breaking the Silence was founded in 2004 in order to "discover the gap between the reality which [IDF recruits] encountered in the [occupied] territories, and the silence which they encounter at home," the organisation's website reads.
"People at home, they have no idea what goes in the Territories, what gets done in their name," Shaul says. "Our mission is very simple. We just document what we are sent to do."
Shaul spent three years in the IDF between 2001 - 2004 for his compulsory military service, first as a infantry combat soldier and then as a deputy sergeant posted in Hebron, at the height of the Second Intifada.
Barack Obama uses final interview as President to slam Israeli policy on settlements
He grew up in in a family on the political right in Jerusalem, although he takes pains to point out that the terms 'right' and 'left' as Europeans or North Americans understand them do not apply to Israeli society. ("It's really all about whether you support settlements or not," he says.) Today his two sisters live in Jewish settlements in the West Bank.
"I always had doubts and questions. But the thing is, when you're 18 and you get sent to Hebron, you don't really have time to think. For soldiers the military logic, the hierarchy, following orders, that's what sustains it.
One of the most pervasive things Shaul, now 34, realised he had grown to hate was the IDF policy of 'making our presence felt.' Detentions, questioning, interrupting Palestinians' right to privacy and freedom of movement were all daily occurrences, he said.
"Do you know what that entails? They get creative with it, but it can mean almost anything. Arbitrarily entering and searching houses at all times of day and night, 24/7, keeping people constantly on guard, making sure they are afraid and humiliated," he says.
Israel: From independence to intifada

Show all 7
"The only way to rule a population that doesn't want you there is fear. And if they get used to your tactics, then you have to step it up.
"Eventually the families whose lives you'd disrupt just become a blur. You become so numb to it it's just routine.
"But by the time I was due to leave and was thinking about becoming a civilian again I didn't think I could go on with my life without doing something about it. When I spoke to others in my unit I realised many of us felt the same… and people at home had no idea."
Shaul, along with fellow soldiers Avichai Sharon and Noam Chayut, began Breaking the Silence by exhibiting photographs and written accounts of the experiences of 64 soldiers in their unit who had served in Hebron in 2004.
Israel had never seen anything like it before - and encouraged by the responses from IDF veterans, politicians and civilians alike, the organisation grew into the well-known group it is today, organising lectures and tours for Israelis to see what daily life is really like in the West Bank as well as providing a platform for anonymous soldier testimonies.
Breaking the Silence has critics, many of whom became particularly vocal after it published a report based on the accounts of IDF members who took part in the Gaza War in 2014 - an operation which was internationally condemned for the extensive loss of Palestinian life.
The anonymous nature of the accounts also means the NGO faces near-constant accusations of falsifying or 'sexing up' accounts, although Shaul maintains all testimonies from soldiers are arrived at through one-on-one interviews which are not published without thorough research and verification.
And yet for every comment like Hotovely's accusing them of being an enemy of the state, Breaking the Silence's leaders maintain their work is based on a deep love for their country and its people.
"The occupation is the greatest threat to the state of Israel today, and it must end," Shaul says. "I'm far from the only one who thinks that way; even the ex-head of Mossad said the same.
Shaul is also the first to admit it does not look like the Israeli occupation will end any time soon.
"The struggle may become more difficult. But that's our challenge," he said.
"All the soldiers there at the moment, they are there on my behalf. And as long as that is the case, we will continue to speak out."
Join our new commenting forum
Join thought-provoking conversations, follow other Independent readers and see their replies