Israel approves $56m project to increase accessibility to Jerusalem holy sites including Western Wall
The plans include proposals for a cable car that will transport thousands of visitors an hour to the Western Wall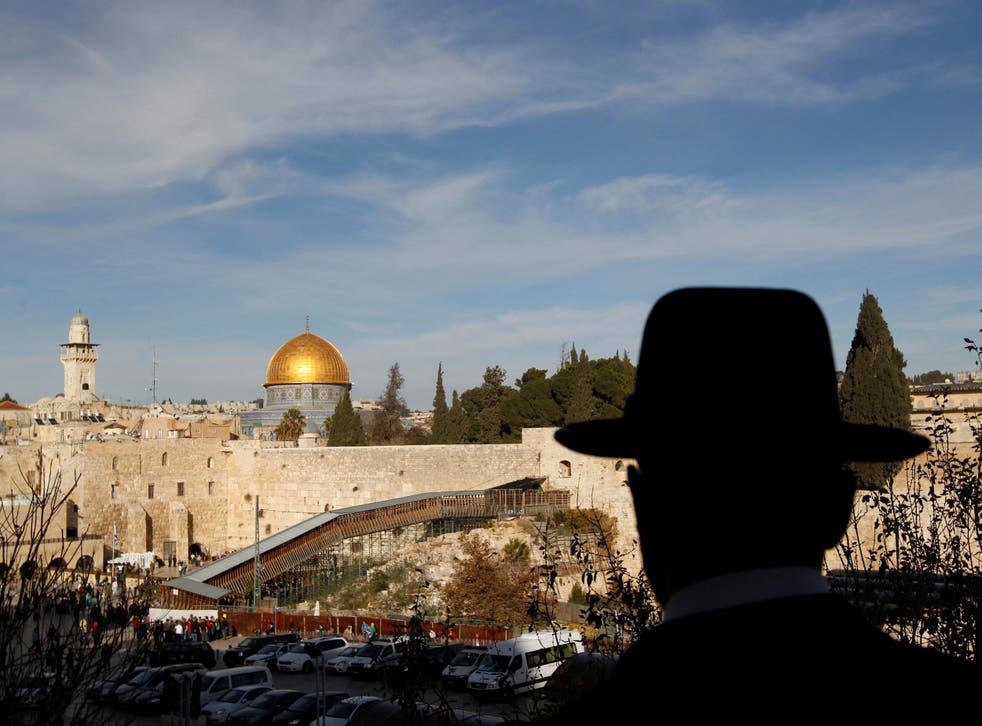 Israel's cabinet has approved a £3.2m project to develop accessibility to holy sites in the disputed territory of east Jerusalem.
The plans have faced a backlash from Palestinian organisations, which say the Israeli government is attempting to take control of the sites.
The plans include proposals for a cable car that will transport thousands of visitors an hour to the Western Wall and close to al-Haram al-Sharif, a compound containing the Al-Aqsa mosque and the golden-topped Dome of the Rock, also known as Temple Mount.
A £11m lift and underground passageway to the Western wall is also planned.
The decision was made by Prime Minister Benjamin Netanyahi's Cabinet at a meeting in tunnels near the compound containing Al-Aqsa.
Senior Palestinian official Saeb Erekat said the meeting served as a "provocation".
He added that it sent "a clear message to the Palestinian people that the systematic violations of their inalienable rights are going to continue".
However, Israeli Tourism Minister Yariv Levin said the cable car "will change the face of Jerusalem, allow easy and convenient access for tourists and visitors to the Western Wall and will serve as an exceptional tourist attraction".
Israel has also produced plans for thousands of homes across the West Bank. It was the first announcement of settlement construction since US President Donald Trump urged a building freeze in February.
Israeli settlement building in the West Bank and east Jerusalem over the 1967 Green Line is considered illegal under international law and has been condemned by the United Nations and European Union.
World news in pictures

Show all 50
An Israeli Defence Ministry committee responsible for West Bank construction gave the green light to plans for around 3,000 homes at various stages of the approval process.
It is the first major approval of plans since Mr Trump told Prime Minister Benjamin Netanyahu to "hold back on settlements for a little bit" while Washington tries to renew peace talks.
Mr Netanyahu's office wasn't available for comment on whether the move was cleared with Washington beforehand.
Palestinians hope to establish a state in the West Bank and Gaza Strip. They say Israeli settlements are an obstacle to peace.
Additional reporting by the Associated Press
Register for free to continue reading
Registration is a free and easy way to support our truly independent journalism
By registering, you will also enjoy limited access to Premium articles, exclusive newsletters, commenting, and virtual events with our leading journalists
Already have an account? sign in
Register for free to continue reading
Registration is a free and easy way to support our truly independent journalism
By registering, you will also enjoy limited access to Premium articles, exclusive newsletters, commenting, and virtual events with our leading journalists
Already have an account? sign in
Join our new commenting forum
Join thought-provoking conversations, follow other Independent readers and see their replies