Outrage over new Israeli law allowing Palestinians in Jerusalem to be stripped of residency
New 'breach of loyalty' legislation administered at discretion of interior ministry challenged by activists as illegal under international law 
Thursday 08 March 2018 17:49 GMT
Comments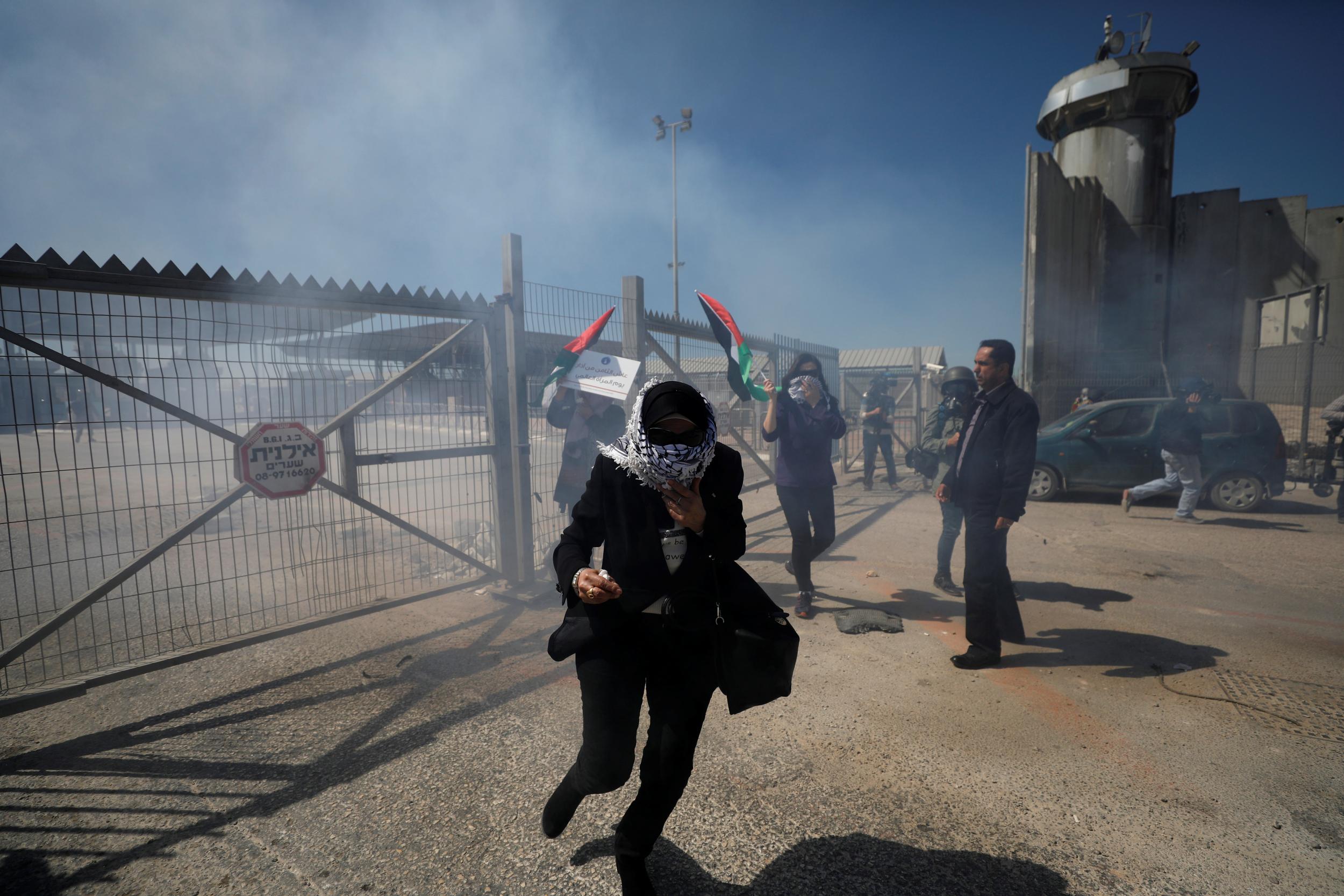 Palestinians and rights activists have reacted with anger to the passing of a controversial "breach of loyalty" bill in the Israeli Knesset which will allow the authorities to strip Arabs living in Jerusalem of their right to live there.
Residency documents belonging to any Palestinian deemed to be a threat to the state can be seized by the ministry of the interior under the new measures, which went to a vote on Wednesday.
An amendment to the bill, which was first proposed in September, also means the Supreme Court will be unable to challenge any interior ministry rulings.
The United Nations General Assembly votes 128-9 to declare the United States' Jerusalem capital recognition 'null and void'
It will also apply to Palestinians who are believed to have falsely claimed residence.
The measures will be "used against permanent residents who plan to carry out attacks against Israeli citizens", right-wing interior minister Aryeh Deri said on Twitter after the vote passed.
The Palestine Liberation Organisation (PLO) called the vaguely worded new legislation "deeply racist".
"By unethically stripping the residency of Palestinians from Jerusalem and depriving the rights of those Palestinians to remain in their own city, the Israeli government is acting in defiance of international law and is violating international human rights and humanitarian laws," senior PLO member Hanan Ashrawi said in a statement.
Protests erupt after Trump recognises Jerusalem as Israel's capital
Show all 22
Around 420,000 Palestinians live in east Jerusalem, which was annexed and occupied by Israel during the 1967 Six Day War, a move not recognised international law.
Most Arabs living in the city do not have Israeli citizenship: they instead hold permanent residency ID cards and are allowed to use temporary Jordanian passports for foreign travel. To date around 14,000 have had their Jerusalem residency revoked.
The new law was first proposed in 2017, after Israel's supreme court overturned an interior ministry decision to strip one former Knesset minister and three elected Hamas officials of their Jerusalem residency.
The contested city has seen an upswing in stabbings and shooting attacks in the past three years in what has been dubbed the "Jerusalem" or "silent" intifada.
The unrest has largely been attributed to the breakdown of the 2013-2014 peace talks, the increased rate of Israeli settlement building in the occupied West Bank, and a lack of economic opportunity for Palestinian youth.
In July this year there were intense clashes over access to the al-Aqsa mosque compound after the Israeli authorities installed security cameras, X-ray machines and other security measures in what was viewed as an attempt to control the site.
Tensions were further inflamed by US President Donald Trump's decision to recognise Israel as the undivided capital of the Israeli state last December. The US embassy will relocate to the city from Tel Aviv in May.
Trump: 'Jerusalem was the right thing to do, we took that off the table'
Israel-based Palestinian rights group Adelah said the new Israeli law is illegal under international humanitarian law as East Jerusalem is considered occupied territory.
"Palestinian residents are a protected civilian population… [it is illegal] to impose upon them an obligation of loyalty to the occupying power, let alone to deny them the permanent residency status on this basis," a statement said.
Join our commenting forum
Join thought-provoking conversations, follow other Independent readers and see their replies