Israel police break up settlers' wedding breaking coronavirus lockdown rules
Ultra-Orthodox community leaders accuse police of discrimination and heavy-handedness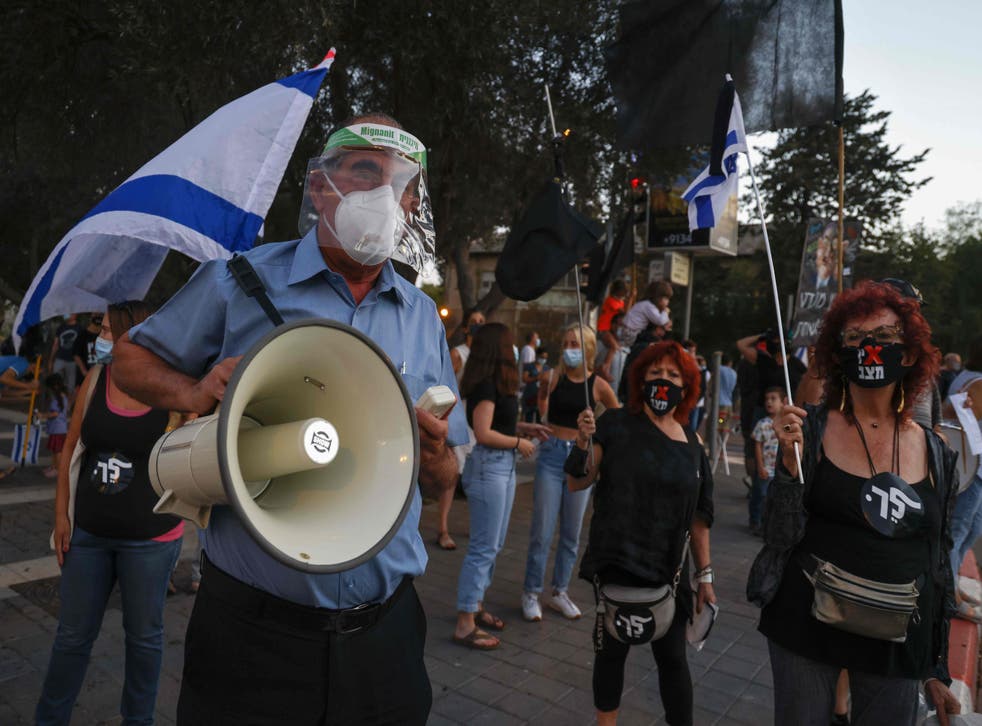 At least two people were injured after a brawl broke out at an ultra-Orthodox wedding in Israel when police intervened to enforce coronavirus lockdown rules.
Video footage from the reception, attended by several dozen guests at a private home in the West Bank settlement of Givat Ze'ev, appeared to show a man with blood on his face being led away by officers while another lay on the ground.
Police carrying assault rifles were confronted by the family of the bride and groom as they attempted to shut down the wedding. They eventually arrested one of the hosts, defying relatives who tried to block her from being detained.
Israeli border police accused the wedding party of becoming hostile towards their personnel and assaulting some officers. Meanwhile, ultra-Orthodox politicians condemned their action and demanded a review into religious discrimination.
Prime Minister Benjamin Netanyahu also called for an investigation and said that he had discussed the incident with his public security minister, Amir Ohana.
"The police's actions are a message to all those who take part in events with such audacity," the government's coronavirus czar, Ronni Gamzu, told The Jerusalem Post. "This type of enforcement will continue. We have no tolerance of such massive weddings and large gatherings, and we will not allow a repeat of the scenes we saw in July and August."
Professor Gamzu, who has regularly called out certain ultra-Orthodox Jewish communities over their compliance with coronavirus measures, vowed to crash weddings "whatever the cost" and added that "anyone who hosts a wedding at this time should take into account that they are putting lives at risk."
He later withdrew his remarks after criticism that he had not spoken out against similar incidents in other communities and apologised for commenting "with only partial and wrong information."
The marriage took place in a small town five kilometres northwest of Jerusalem occupied by Israelis in the Palestinian territory of the West Bank.
The entire State of Israel is currently under a second lockdown, with gatherings limited to 10 people indoors and 20 people outdoors. Under ultra-Orthodox Jewish laws, men and women are not allowed in close proximity, prompting some religious leaders to argue that their group sizes may be doubled.
Join our new commenting forum
Join thought-provoking conversations, follow other Independent readers and see their replies