Israelis hold mass marijuana smoking protest outside parliament
Annual '420' rally known locally as 'Big Bong Night' held as activists pressure government for full decriminalisation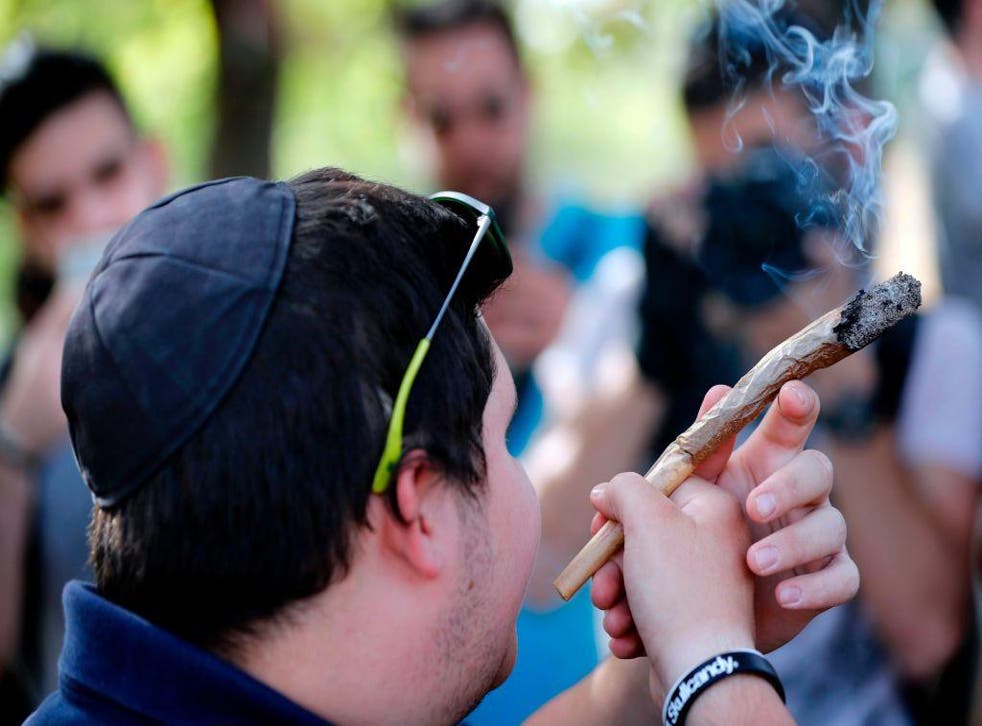 Hundreds of Israelis have gathered for a sit-down protest outside the Knesset in Jerusalem calling for the full legalisation of marijuana in the country.
As part of the worldwide pot-smoking tradition held on every 20 April since the 1970s, people carrying picnic blankets, food and guitars settled in for the peaceful protest on Thursday afternoon, lighting up when the clock struck 4.20pm. Police left those breaking the law alone, reports said.
The Israeli government gave the green light to plans to decriminalise marijuana use in public spaces last month. Under the new rules those who break the law will have to undergo treatment or pay fines rather than face criminal charges.
However, advocates are still calling for full legislation.
The annual '420' event is known as 'Big Bong Night' in Israel, a name coined by Amos Dov Silver, a marijuana legalisation advocate who went to prison for his role in organising the 2014 event.
Mr Silver emigrated to the US on his release.
"Once a year we celebrate cannabis day. We forget all our troubles, gather here - all the brothers who smoke - and we bond," 22-year-old Itamar Yitzhakov told the AFP news agency, adding that he came out of the "cannabis closet" to his family and employers recently.
He used pot to relax after a hard day, he said - an activity that did not harm anyone.
"The more people present, the more the awareness will rise and we'll be able to start advancing legalisation," Mr Yitzhakov said.
Join our new commenting forum
Join thought-provoking conversations, follow other Independent readers and see their replies