UK 'helped push through UN settlement resolution' branded 'declaration of war' by Benjamin Netanyahu
The resolution is swiftly becoming a central rift between President Obama and President-elect Trump, as well as increasing tensions across the globe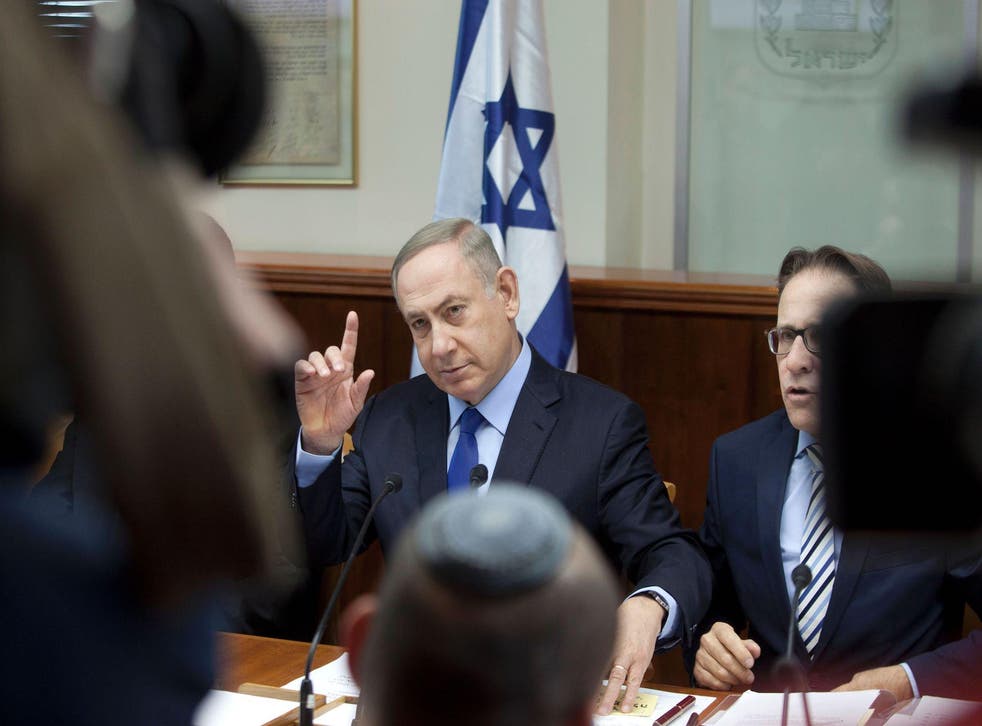 The UK helped push through a UN resolution that Israeli Prime Minister Benjamin Netanyahu called an "act of war".
British diplomats at the UN helped craft the resolution so that it would sit better with the US, according to reports. The UK also helped encouraged the resolution to be revived after it had been dropped by Egypt, according to Haaretz, which said it had spoken with Israeli and western diplomats.
The country's support for the deal puts it at the centre of a rift between Israel, the US and many other countries as well as President-elect Donald Trump.
World news in pictures

Show all 50
The UN resolution condemned settlements in the West Bank and East Jerusalem as a "flagrant violation of international law", and asked that Israel immediately cease further settlements. It was voted for by 14 countries and was abstained on by the US – a break with tradition that has set Mr Trump and Mr Netanyahu against President Barack Obama.
The UK has been open about its support for the resolution. It not only voted for its terms and signalled in advance that it would do so, but ministers and diplomats have publicly argued for it since.
But it has also been reported that the country worked behind-the-scenes with diplomats from Egypt and elsewhere to ensure that the wording would meet the concerns of President Obama. He has since said that the US refrained from vetoing the resolution because of its balanced wording, but has denied suggestions that it had any role in drafting the text.
Israel has said publicly that it thought that a "Western power" had been involved in the drafting of the resolution. It has not named that country but suspicion initially fell on either the US or the UK.
The UK also picked up the resolution after Egypt backed down from presenting it, according to Haaretz. Britain was one of a number of countries urging – and helped encourage New Zealand to support the resolution, a decision that Mr Netanyahu reportedly branded an act of war.
The UK's foreign office has said in statements only that the resolution was "proposed and drafted by the Egyptian delegation", and that it "engaged" with it as it does with any Security Council texts.
British politicians including UK Foreign Office minister Tobias Ellwood have publicly welcomed the resolution. He said that the decision "helps retain prospects of a 2 state solution" and that it was in the interests of both Israel and the region.

Join our new commenting forum
Join thought-provoking conversations, follow other Independent readers and see their replies