Israeli parliament votes for suspected terrorist interrogations to remain secret
Knesset approves bill to make current waiver on recording all interactions with suspected terrorists permanent
Wednesday 23 November 2016 18:01 Comments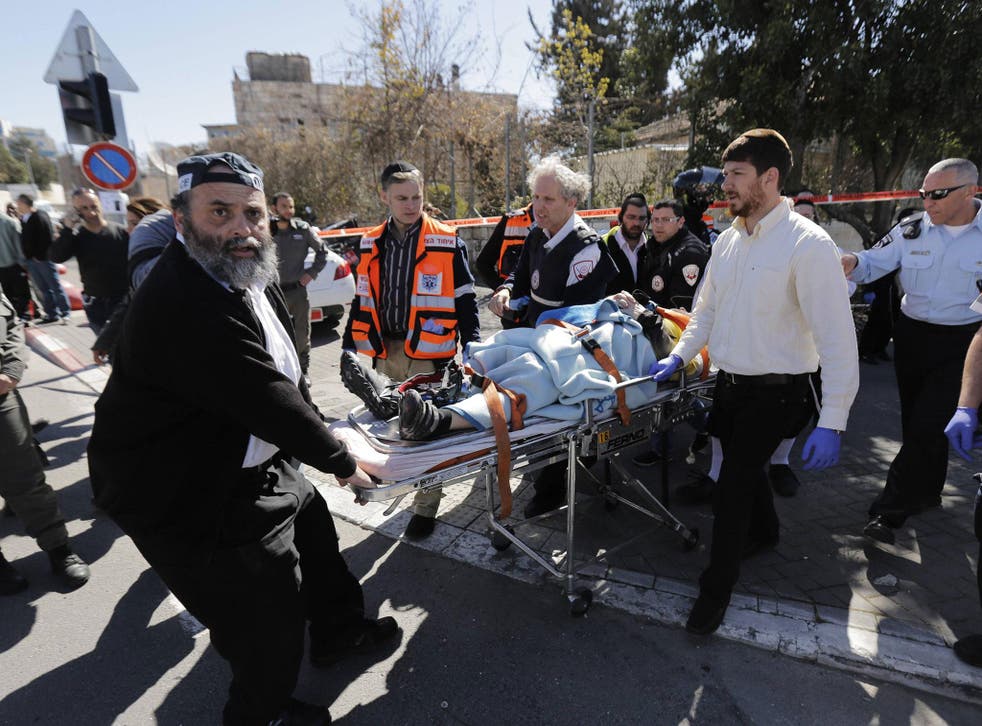 The Israeli parliament has voted 46-15 to keep interrogations of people detained by the police and Shin Bet security services on terrorism charges off the record.
Under current Israeli law, Haaretz reports, all interrogations must be video and audio recorded. However, since 2002 temporary legislation, periodically renewed, has removed the need to document proceedings in interrogation rooms.
The bill which passed the Knesset in a first reading on Monday would in effect make the temporary waiver permanent. It was only opposed by Arab members of parliament, including Aida Touma-Suliman of the Joint List party, who called it a "crime against international law."
"This bill would give every security interrogator total immunity to do whatever he pleases, and nobody will know how much force he uses or what he does to the suspect," she said.
"This is a crime not only against international law, but also against basic morality, which says that people suspected of security offenses have basic rights that must be upheld."
Public Security Minister Gilad Erdan, who proposed the bill, said it was necessary to make interrogations off the record because terrorist organisations use any details made public to train members on how to cope with interrogation techniques. In addition, the fear of interrogation recordings being made public in settings such as courtrooms may prevent detainees from giving up information, Mr Erdan said.
Remembering the Israel-Gaza conflict

Show all 12
"This isn't something Israel made up. It exists in other intelligence agencies in the world that deal with terrorism," Mr Erdan said when the statute was up for renewal last year.
The bill has also been criticised for not differentiating between minors and adults.
Nissan Slomiansky, the Knesset's Law, Constitution and Justice Committee chairman, also supported the bill.
"It's true that there is a violation of rights, to some extent, but what can be done when there's another side, the good of the country?" he asked when the statute was up for renewal last year.
Pro-Palestine protest turns violent at UCL student Israeli society
"We don't live in a tranquil, peaceful country. Unfortunately, there are attacks, terrorism and people want to harm us," he said.
The use of torture by the state was outlawed by Israel's supreme court in 1999. Rights groups such as Amnesty International allege that inhumane treatment is still used on those arrested by police and the security services - mostly Palestinians - some of whom are unfairly detained.
"This bill serves one purpose and one only – concealing crimes knowingly committed during these interrogations by the police and the Shin Bet, with encouragement from the political leadership," Joint List MK Jamal Zahalka said. "If there's nothing to hide, why hide it?"
Register for free to continue reading
Registration is a free and easy way to support our truly independent journalism
By registering, you will also enjoy limited access to Premium articles, exclusive newsletters, commenting, and virtual events with our leading journalists
Already have an account? sign in
Join our new commenting forum
Join thought-provoking conversations, follow other Independent readers and see their replies