Palestinian women sue Israeli airlines over 'unwarranted' strip searches
Three Arab-Israeli female students seeking damages after two-hour-long interrogation and strip search lawyers claim was racial profiling and sexual assault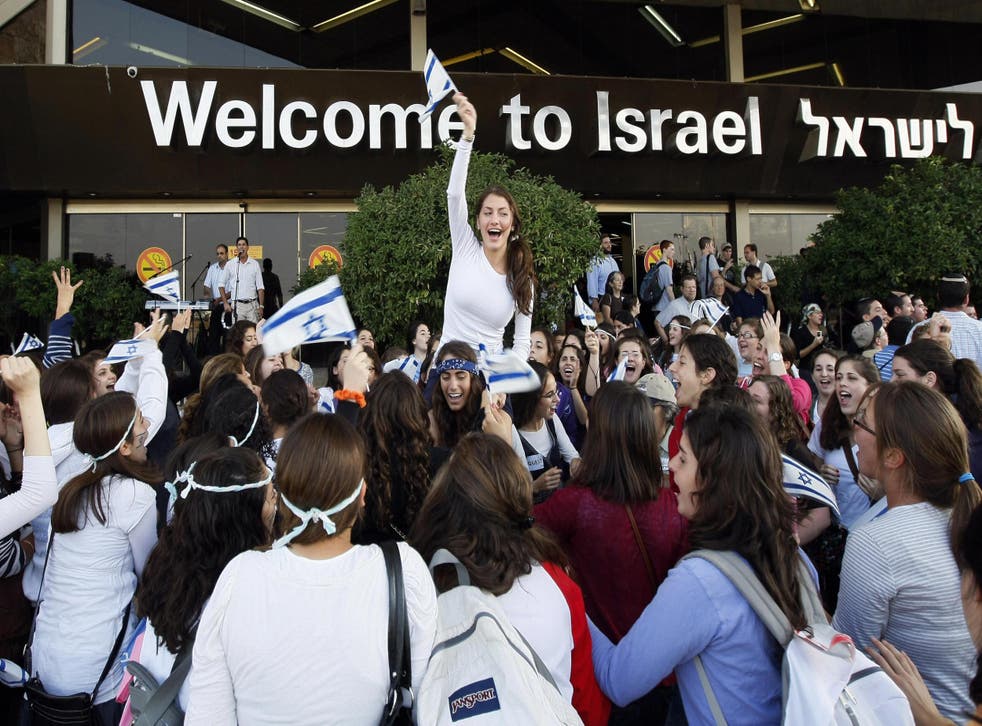 Two Israeli airlines are being sued by a group of female Palestinian Arab-Israeli students over what they allege was racial profiling in which they were forced to strip for an "unwarranted" security search.
The three students at the Hebrew University of Jerusalem were on their way back from a short break in Belgrade in October 2016 when they were denied permission to board the return flight to Tel Aviv unless they agreed to strip searches, the women allege.
They say they were the only passengers singled out for extra security checks.
Teacher attacked by right-wing American Jewish group 'for being Palestinian'
"I overheard the chief security officer tell [a woman officer] that if I did not take off my bra I will not get on the plane," one of the plaintiffs, who asked to remain anonymous, told Al Jazeera.
"I couldn't speak. It was a shock. I completely undressed the upper part of my body. It was painful."
Another of the women fainted during the two-hour-long screening.
Mark Steel: So what have the Palestinians got to complain about?

Show all 64
"The search was unwarranted," said Awni Bana, the lawyer representing the women, in an interview with Al Jazeera. "The women were not acting in a suspicious manner and there was no intelligence suggesting that the women posed a security threat."
The suit alleges the women were targeted because they are Arab, in a case of racial profiling.
While the flight was operated by Arkia Airlines, El Al, the national carrier, is responsible for all security processes for Israeli airlines, which is why two companies are named in the litigation.
"Every action taken by any El Al security employee is closely monitored and debriefed. It goes without saying, that El Al does its very best to keep every security procedure respectful and tolerant," an El Al statement said, adding that its checks operated within all relevant laws.
The defence must answer the charges by 20 October. If they don't, a date for a trial will be determined in Tel Aviv.
Over the years there have been several attempts by civil rights groups in Israel and the Palestinian Territories to address allegations of racial and ethnic profiling of Arabs travelling through Tel Aviv or on Israeli airlines.
The last legal petition to implement "uniform and equal criteria for all security processes" was annulled by Israel's high court in 2015.
The lawsuit is the second high-profile legal headache for El Al this year, after it lost a landmark gender discrimination case in which a court ruled it could not forcibly make women move seats on planes to accommodate the sensibilities of ultra-Orthodox Jewish male passengers.
The ruling in the case, bought by 82-year-old Holocaust survivor and former lawyer Renee Rabinowitz, declared that "under absolutely no circumstances can a crew member ask a passenger to move from their designated seat because the adjacent passenger doesn't want to sit next to them due to their gender".
Join our new commenting forum
Join thought-provoking conversations, follow other Independent readers and see their replies