Israel demolishes EU-funded Palestinian classrooms in occupied West Bank
It was the fifth time the school has been demolished since 2016, Palestinian officials said. Residents, with the help of non-government organisations and EU funding, reconstruct it each time
Monday 05 February 2018 07:35 GMT
Comments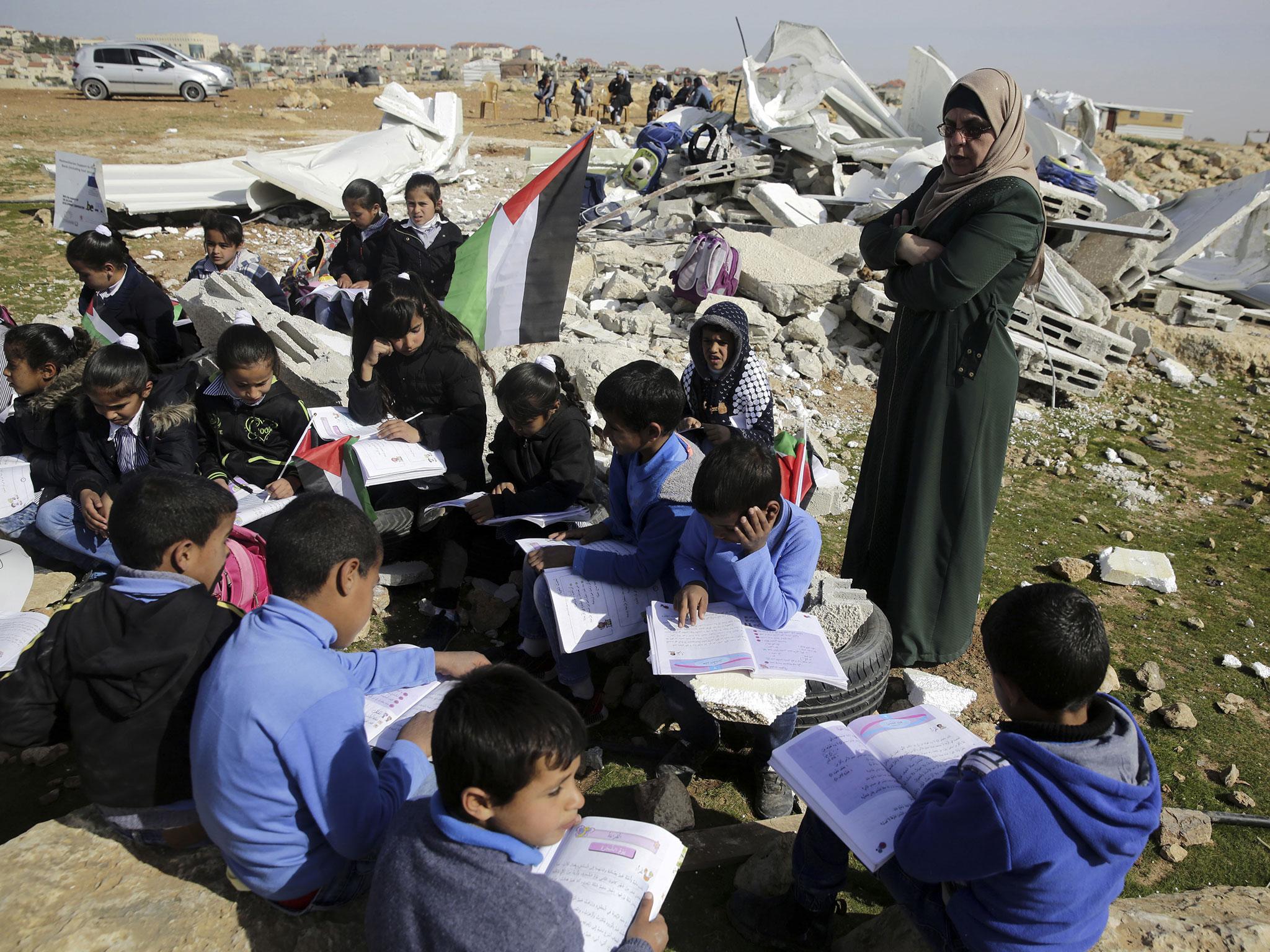 Israeli authorities on Sunday tore down two EU-funded classrooms that were part of a school for Bedouins in the occupied West Bank because they said they were built illegally.
Palestinians condemned the move.
Israeli authorities say such demolitions carry out court rulings against unauthorised building by Palestinians. Palestinians see it as part of a broader move to seize land for potential Jewish settlement expansion.
The two classrooms, which stood separately from the rest of the hilltop school, were demolished early in the morning by a work crew while Israeli security officers closed off the area, according to residents of the Palestinian village Abu Nuwar.
Tens of thousands of Bedouin, once nomads, live in villages across the desert region of southern Israel and in the West Bank.
It was the fifth time the school has been demolished since 2016, Palestinian officials said. Residents, with the help of non-government organisations and EU funding, reconstruct it each time.
"The building was built illegally and without the necessary permits. In addition, the enforcement was approved by the Supreme Court," said a statement from Israel's Coordinator of Government Activities in the Territories, the military-run authority that deals with Palestinian civilian issues.
Shadi Othman, head of media in the EU office in Jerusalem, said: "The European Union demanded from Israel more than once not to demolish projects the European Union funds and which aim to improve the living conditions of the Palestinians."
Senior Palestinian official Saeb Erekat said on Twitter the demolition was "the continuation of Israel's humiliation of international law and only aims to break the Palestinian will for freedom and life."
Reuters
Join our commenting forum
Join thought-provoking conversations, follow other Independent readers and see their replies