Israeli police ban Muslim men aged under 50 from Friday prayers in Jerusalem
Islamic leaders call for mass protests in response to the new security measures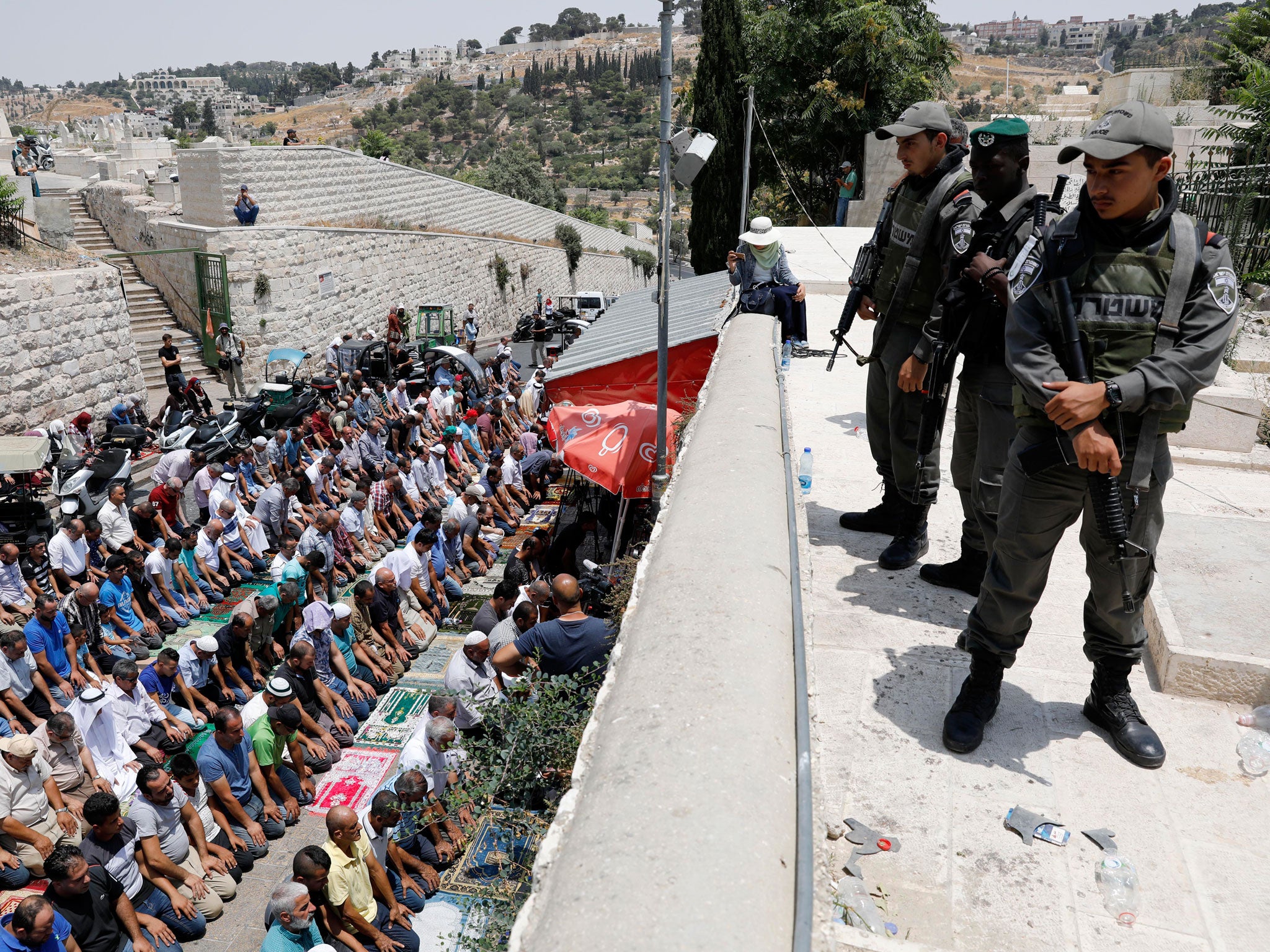 Israeli police have banned Muslim men under the age of 50 from al-Aqsa mosque in Jerusalem.
The ban comes ahead of feared mass protests over the installation of metal detectors aimed at increasing security at the site.
Muslim leaders have called for mass protests at Friday's noon prayers.
The shrine is revered by both Muslims and Jews.
Muslim leaders say Israel is trying to expand its control there by installing the security devices.
Gates were fitted with metal detectors after Palestinian gunmen launched an attack from there last week, killing two Israeli policemen.
Muslim leaders have called on worshippers to pray in the streets near the shrine rather than walk through metal detectors.
Over the course of the week, growing numbers of Palestinian worshippers have participated in street prayers, particularly in the evenings.
Following the prayers, small numbers of Palestinian protesters have clashed with police.
Christianity's holy shrine to be restored in Jerusalem
On Thursday evening, police fired rubber bullets, tear gas and stun grenades to disperse protesters who, according to police, threw rocks and bottles.
Paramedics from the Red Crescent said 37 people were injured by rubber bullets, three of them seriously.
Police spokesman Micky Rosenfeld said on Friday that reinforcements were being deployed in and around Jerusalem's Old City, where the walled shrine is located.
"Police and border police units mobilised in all areas and neighbourhoods," he said.
Friday is the highlight of the Muslim religious week, and tens of thousands of worshippers typically perform prayers at the shrine, known to Muslims as the Noble Sanctuary and to Jews as the Temple Mount.
AP
Join our commenting forum
Join thought-provoking conversations, follow other Independent readers and see their replies