Israel prosecutor 'to recommend corruption charges against Netanyahu'
Israeli media claims that country's state prosecutor has found sufficient evidence to charge premier with bribery in at least one of corruption cases against him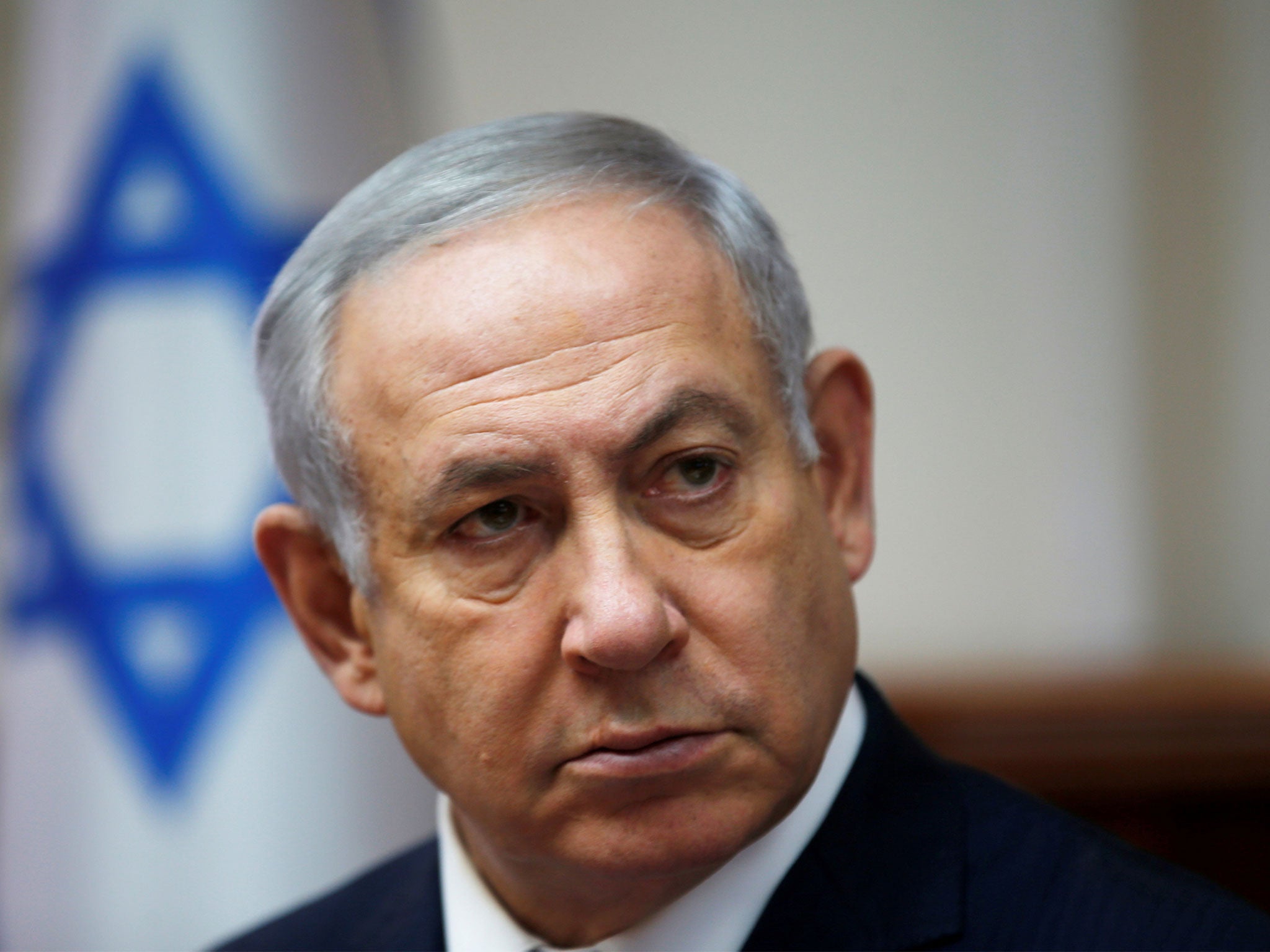 Israel's state prosecutor is set to recommend that Israel's prime minister. Benjamin Netanyahu. be charged with corruption in at least one of the three cases against him, Israeli media has reported.
Israel's state prosecutor's office said Wednesday it has completed its work into the corruption cases Mr Netanyahu is currently facing, dubbed cases 4000, 2000 and 1000, and would be forwarding the findings onto the country's attorney-general.
Hadashot TV news reported that the state prosecution had found sufficient evidence to charge the prime minister in case 4000 or "Bezeq", named after a telecommunication company he supposedly awarded regulatory favours too.
State prosecutor Shay Nitzan is said to be forwarding this recommendation on, meaning Mr Netanyahu could be one step closer to being indicted.
Mr Netanyahu has repeatedly denied all the charges.
Hadashot TV claimed the other two cases were described as "bribery lite". They include case 1000, in which the premier and his wife allegedly received lavish gifts from Israeli Hollywood entertainment magnate Arnon Milchan and others in exchange for personal favours. Also included is case 2000, in which the premier allegedly struck a deal to get positive coverage in Israel's second largest newspaper.
The attorney general's office plans to make a decision on whether to press charges in the next few months, The Times of Israel reported.
Israeli police have already recommended he be charged with corruption in cases 1000 and 2000, piling pressure on the Netanyahu family.
But the final decision to charge him is up to the attorney general, Avichai Mandelblit, a former Netanyahu aide who has on occasion opposed the government.
Mr Netanyahu has denied all charges and rejected any talk of stepping down. He is not legally required to resign if he is charged.
The prime minister's office told Haaretz newspaper: "The leaks and the media pressure are meant this time as well to apply wrongful pressure in order to file indictments against Prime Minister Benjamin Netanyahu at any price. We are certain that an examination of the evidence while ignoring the background noises will prove that there's nothing [to the allegations]."
Join our commenting forum
Join thought-provoking conversations, follow other Independent readers and see their replies