Israeli settlements in West Bank can use private Palestinian land for 'public use', says Attorney General Avichai Mendelblit
Attorney general agrees with Supreme Court ruling legalising road to 'wildcat' West Bank settlement partially built on private Palestinian land 
Thursday 16 November 2017 14:27 Comments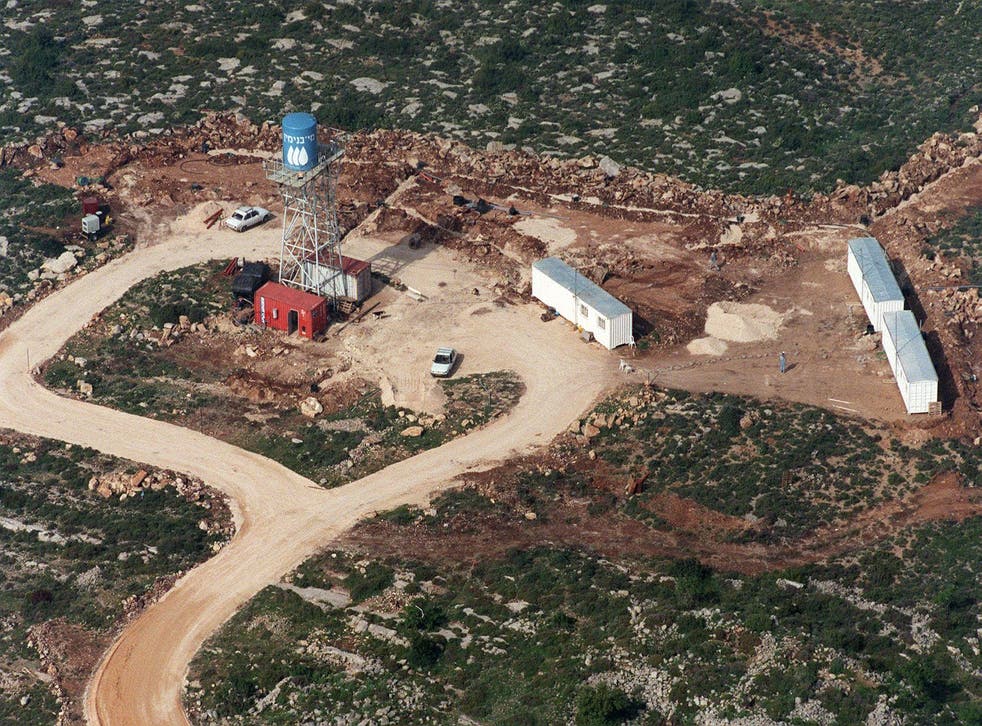 Private land owned by Palestinians in the West Bank can be seized by the state for public use in settlements, Israel's attorney general has said.
The unprecedented legal opinion from Avichai Mendelblit, published on Wednesday, found that private land can be expropriated but must comply with "standards of reasonableness and proportionality", the Times of Israel reported.
Mr Mendelblit's suggestion is a marked change from his usually cautious stance on issues related to settlement building in the West Bank.
Israel approves spending millions in West Bank settlement security
Earlier this year, he reportedly told Prime Minister Benjamin Netanyahu that he would not defend a new law retroactively legalising "wildcat" settlements built on private Palestinian land because he believed to do so violated both Israeli and international law.
The new law has been frozen by Israel's High Court as it is has been petitioned by rights groups and Palestinian landowners.
The attorney general's new findings were released after a recent Supreme Court case built around Haresha, a wildcat settlement built in 1995 without Israeli government approval. Under international law, all Israeli building over the 1967 Green Line is illegal.
Another brick in the wall: Saving schools in the West Bank

Show all 2
Residents petitioned to legalise the only road to the settlement - part of which lies along privately owned Palestinian land.
Supreme Court Justice Salim Joubran found that the land could be taken from Palestinian owners for the road for the benefit of Israeli settlers because both parties formed the West Bank's "local population".
"The full significance of [the Supreme Court] ruling will be examined by the attorney general in the near future in a [formal] legal opinion," Mr Mendelblit wrote.
He agreed that the decision made it possible for the Haresha road to be legalised - but warned that private land could only be expropriated for similarly specific purposes and for public use.
Justice Minister Ayelet Shaked welcomed the attorney general's opinion.
"The decision is another step toward the realization of the rights of hundreds of thousands of residents in Judea and Samaria," she said, referring to the West Bank by the Biblical names used by many Israelis.
Settlement watchdog Peace Now is expected to appeal the Supreme Court decision.
In a statement, the group said confiscating the land "would constitute a severe violation of international humanitarian law and of the Palestinians' right to own property", and that it could lead to "additional confiscations".
"The AG seeks to allow the confiscation of lands owned by Palestinians, who have no voting rights in Israel for the benefit of Israeli settlers with full rights," a spokesperson for Peace Now said. "If the Netanyahu government will continue down this path it will lead us towards a one state reality, based on discrimination and theft."
Register for free to continue reading
Registration is a free and easy way to support our truly independent journalism
By registering, you will also enjoy limited access to Premium articles, exclusive newsletters, commenting, and virtual events with our leading journalists
Already have an account? sign in
Join our new commenting forum
Join thought-provoking conversations, follow other Independent readers and see their replies