Israel sold weapons to Argentina at height of Falklands War, declassified files show
Military jets sold to Argentine forces were used to bomb British warships, while arms sales continued even after the war was over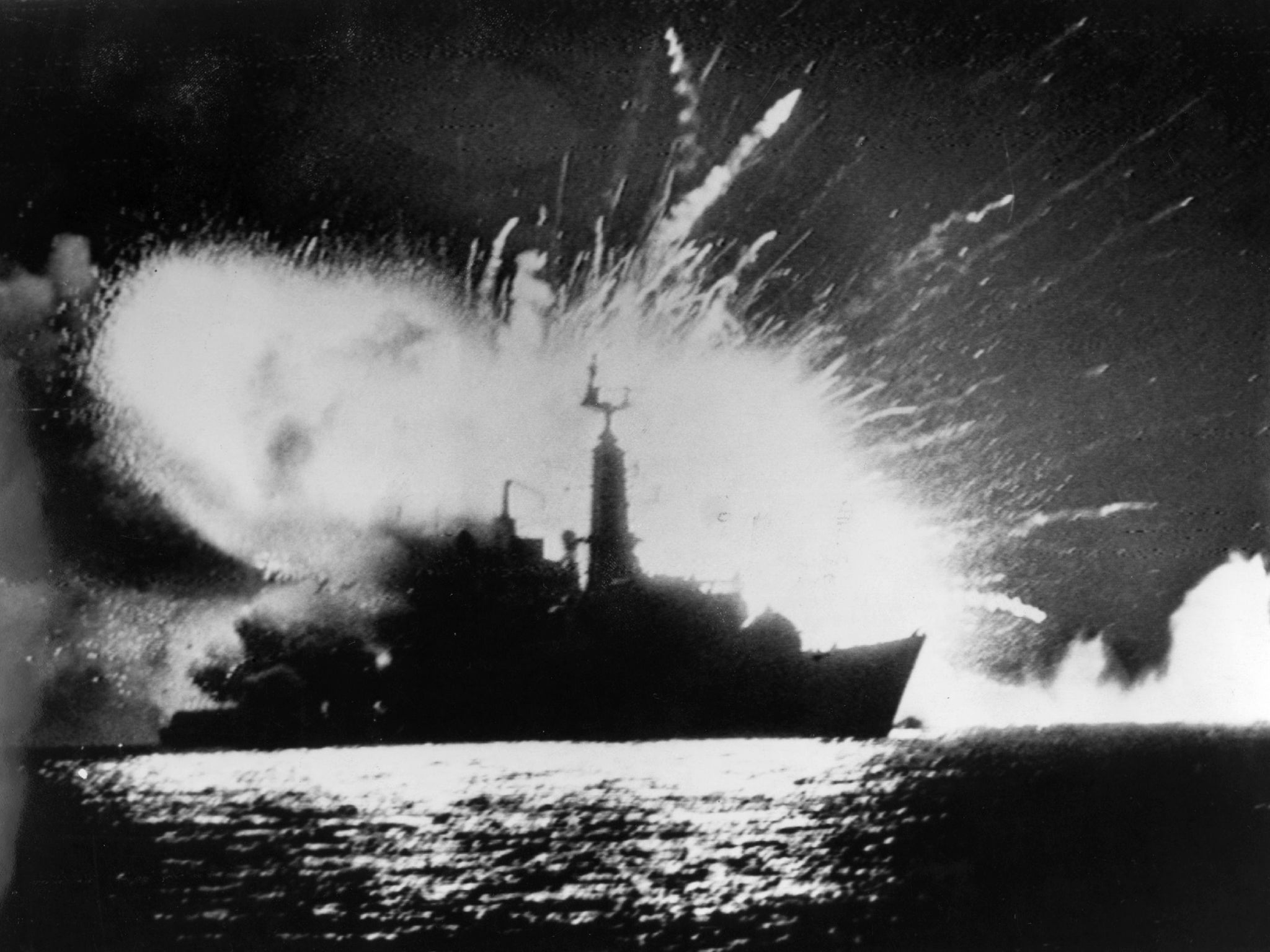 Israel was supplying the Argentine government with weapons at the height of the Falklands War, newly declassified Foreign Office files show.
The UK's National Archives department has released files which cite evidence that Israeli weapons including Skyhawk jets were sold to Argentina prior to the war, which were later used to bomb British forces, killing 48 soldiers and sailors.
The documents also show that Israel was still exporting arms in 1984, two years after the war was over, the Telegraph reports.
The files back up a book published in 2011 called Operation Israel, by Argentine journalist Hernan Dobry, which explained how Israel sent Argentina the weapons via secret cargo flights that went through Peru.
In addition, the Official History of the Falklands Campaign, by Lawrence Freedman says: "British troops entering Port Stanley at the end of the war came across Israeli equipment."
By 1984, Israel no longer denied the arms sales were taking place, and argued that the deals were essential for sustaining the country's arms industry.
Meanwhile, Britain was also selling arms to Israel's opponents in the Middle East.
"Israel was one of the few countries to supply Argentina with arms during the Falklands conflict and has continued to do so," wrote C.W. Long, who was the UK Foreign Office's head of the Near East and North Africa region, in one of the documents.
The files also show that Israel was willing to sell Argentina spy planes and then Foreign Secretary, Geoffrey Howe, asked Israel not to go ahead with the sale.
But Mr Long thought Mr Howe's intervention would not be heeded. He wrote: "I do not believe the Israelis are to be moved on this issue."
"This is not satisfactory, but Israeli interests in Argentina will outweigh any readiness they might otherwise feel to be helpful to us."
World news in pictures
Show all 50
Four British warships were sunk by bombs dropped from Skyhawk jets, while another four were damaged.
Join our commenting forum
Join thought-provoking conversations, follow other Independent readers and see their replies