Israel threatens a 'heavy price' for Iran after deadly Bulgaria bus bomb
Mr Netanyahu went out of his way to link the attack with Tehran's nuclear ambitions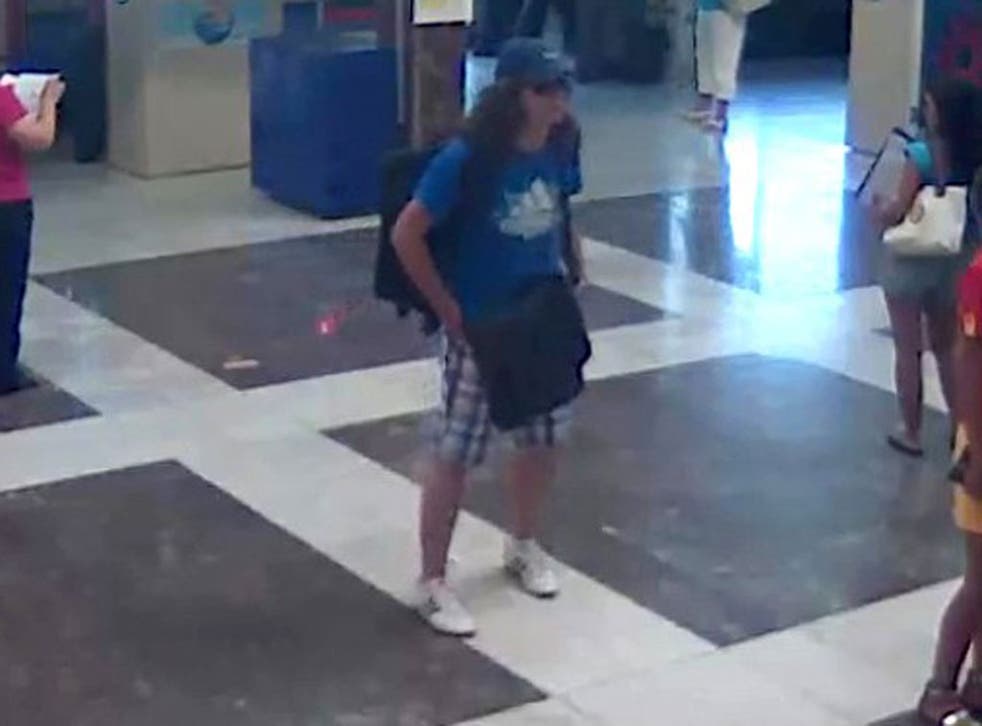 Israel yesterday fuelled fears of a further escalation in the already high tensions with Iran by promising to "exact a heavy price" from the perpetrators of the suicide bombing which killed seven people in Bulgaria, which it blamed unequivocally on Hezbollah.
As Bulgarian officials said the suspected bomber in the attack on Wednesday that killed five Israeli holidaymakers was a lanky, long-haired man in a baseball cap and T-shirt, carrying a fake American driving licence, Israel's Prime Minister, Benjamin Netanyahu, said it had been carried out by "Hezbollah, the long arm of Iran."
There was some doubt about Bulgarian media reports that named the suicide attacker as Mehdi Ghazali, a former detainee at the US-run detainment camp at Guantanamo Bay. Mr Ghazali, who is of Algerian-Finnish origin, is said to have studied at a British mosque, and to have travelled to Saudi Arabia, Afghanistan and Pakistan.
Continuing to blame Iran, under whose direct orders Israel is convinced Hezbollah acts in its operations outside Lebanon, Mr Netanyhau went out of his way to link the attack at the Black Sea resort of Burgas with Tehran's nuclear ambitions.
"The time has come for all countries that know the truth to speak it," he said. "Iran is the one behind the wave of terror. Iran is the No 1 exporter of terror in the world. A terrorist state must not have a nuclear weapon. The most dangerous country in the world must not possess the most dangerous weapon on earth."
Mr Netanyahu said that for more than a year, Iran and its proxy Hezbollah, the Lebanese militant group and political party, had been conducting "a global terror campaign that crosses continents and borders, listing 10 countries, including the US, in which they had operated.
The Prime Minister pledged that Israel would "continue to pursue the attackers and exact a heavy price from those who sent them."
The categorical accusation against Hezbollah and Iran was in sharp contrast to Bulgaria's reluctance to apportion immediate blame for the airport attack in which the bus driver, as well as the bomber, was killed.
The Bulgarian Foreign Minister, Nikolay Mladenov, said that he thought "it is wrong and a mistake to point fingers at this stage of the investigation at any country or organisation."
Iran denied that it was responsible, saying that it was itself a target of terrorism, all forms of which it said it condemned.
Ramin Mehmanparast, a spokesman for the Foreign Ministry in Tehran declared that "terrorism endangers the lives of innocents."
The Bulgarian authorities posted an airport video showing the bomber, with pale skin and long red hair, and who the Interior Minister, Tsvetan Tsvetanov, said had been carrying a fake Michigan driving licence, wandering into the arrivals hall of the airport, looking around and wandering out again. He is seen carrying an unusually large back pack which witnesses said contained the bomb.
Investigators have established that he had either turned towards the bus when he blew it up or pretended to be one of the passengers.
"He either had turned with his backpack toward the bus when he exploded it or pretended he was simply a normal passenger making to store in the baggage compartment when it exploded," said Mr Tsvetanov.
As the dead and injured, at least five critically so, were being airlifted back to Israel, the Bulgaria attack was being discussed by senior Israeli security officials already exercised by the separate possibility that parts of a Syrian arsenal of chemical weapons might be transferred to Hezbollah by the increasingly embattled Damascus regime.
Meanwhile, Meir Javedanfar, an Iran analyst at Israel's Interdisciplinary Centre in Herzliya, expressed doubts about apportioning blame for the Bulgaria bombing before a full investigation bore fruit, pointing out that al-Qai'da had been held responsible for an attacking targeting Israel in Kenya in 2002.
But Mr Javedanfar said if Israel's government really had solid intelligence that Hezbollah had been responsible for the bombing then it would have been under Iran's aegis, and Iran "would have made a very big mistake by doing this on European Union soil.
"It would mean that Iran's hopes of an easing of sanctions by the EU would become more distant if it was Iran's responsibility."
Join our new commenting forum
Join thought-provoking conversations, follow other Independent readers and see their replies