Calls for Israeli university's funding to be cut after student's anti-Netanyahu poster goes viral
Debate rages over whether artwork is artistic expression or incitement to violence after 18-year-old creator questioned by police
Wednesday 21 December 2016 17:56 Comments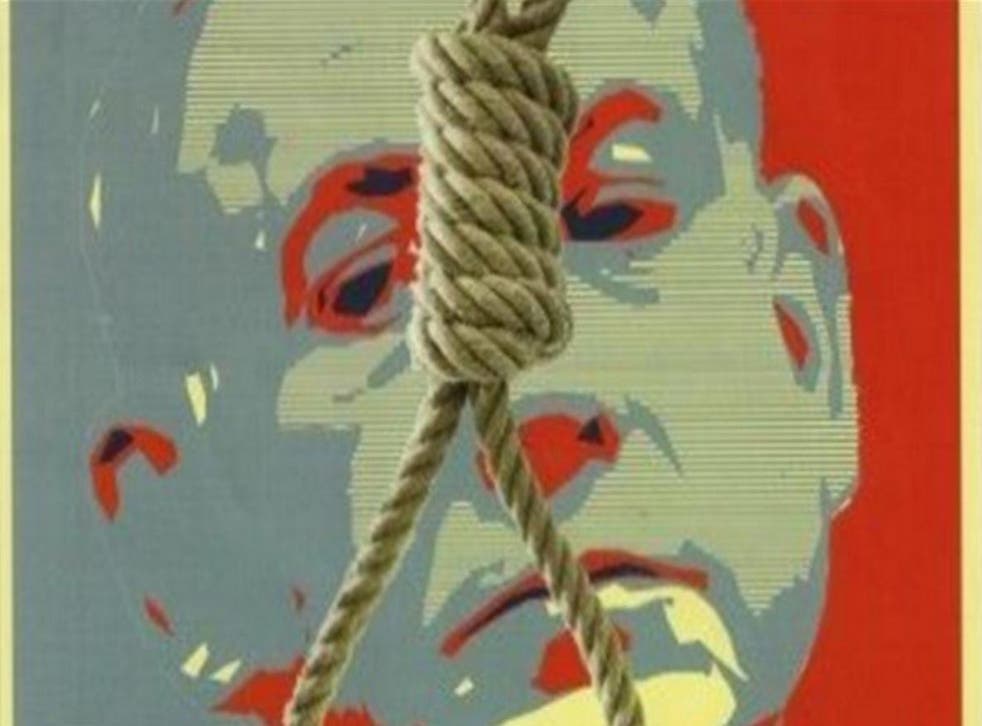 Israeli Culture Minister Miri Regev has said that an arts university in Jerusalem should lose its funding after a piece of art critical interpreted as critical of Prime Minister Benjamin Netanyahu went viral online.
The poster, which briefly appeared as part of a piece of work in a stairwell on campus at Bezalel Academy of Arts and Design, was created by a first year student. It parodies US President Barack Obama's famous 2008 campaign poster reading 'HOPE', featuring a noose dangling in front of Mr Netanyahu's face and the word 'ROPE.'
It has been widely shared on social media throughout Israel and beyond in the last two weeks, and has caused an uproar at home. The student and head of her department were both taken in for police questioning, which led to students in the city staging a solidarity protest. Neither was charged.
"An exercise by students at an academy is not a call for action. The aim of art education is providing an opportunity to ask questions about the personal, social and cultural - and inevitably the political - space in which we live," Eli Petel, head of the fine arts department, told Haaretz on his release.
Ms Regev, who is a member of the ruling Likud party and a divisive figure in Israel's arts scene, said that she thinks the poster is a dangerous precedent.
"Freedom of art isn't freedom to incite! It started with the statue in the city square and now we have a noose," she said in a statement, referring to the toppling of a gold statue of Mr Netanyahu in a public square in Tel Aviv a few weeks ago.
"This is artistic talent to incite and murder. If it had been a picture of [opposition Zionist Union leader Isaac Herzog], there would already be arrests."
Ms Regev went on to call for Education Minister Naftali Bennett to cut the Bezalel's funding, which was echoed by several other politicians.
Remembering the Israel-Gaza conflict

Show all 12
The right to freedom of expression vs the need for security is a major issue for the Israeli government after a spike in Israeli-Palestinian violence in the last year.
Both Israeli and Palestinian rights groups report a major crackdown on journalists, artists and those posting 'inflammatory' social media posts which has resulted in hundreds of arrests.
Register for free to continue reading
Registration is a free and easy way to support our truly independent journalism
By registering, you will also enjoy limited access to Premium articles, exclusive newsletters, commenting, and virtual events with our leading journalists
Already have an account? sign in
Join our new commenting forum
Join thought-provoking conversations, follow other Independent readers and see their replies