More than half of Israelis have received two doses of Covid vaccine
Deaths have fallen by 85 per cent compared with January peak, data shows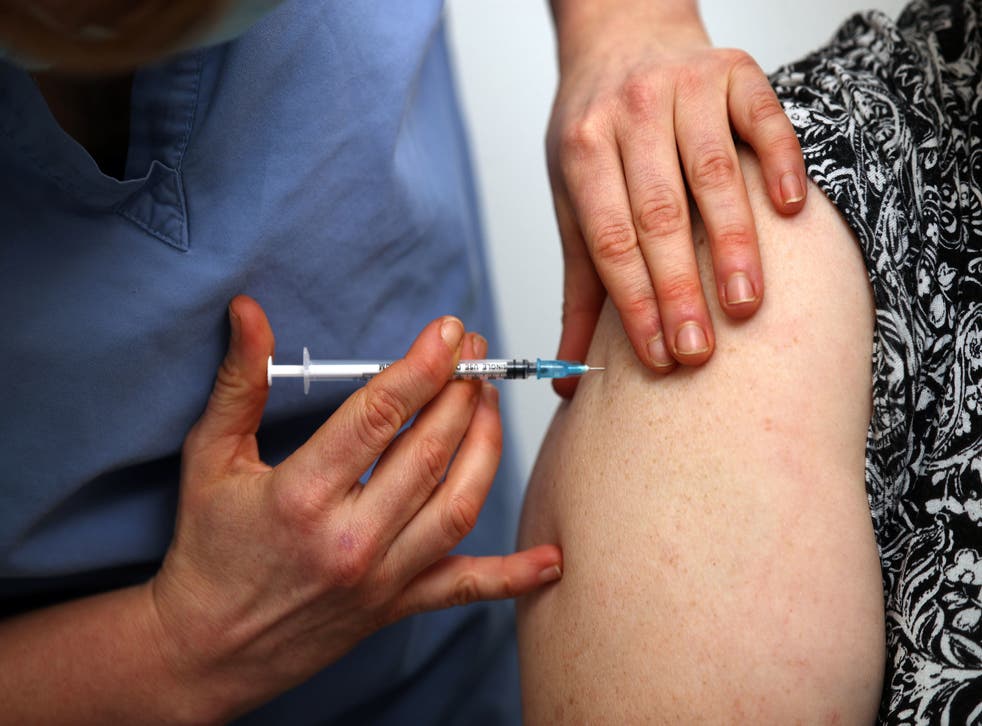 More than half of Israel's population have now received both doses of a Covid-19 vaccine, the country's health minster announced on Thursday as the state continues to open up its economy.
Israel began rolling out the Pfizer/BioNTech jab last December, with residents above 16 eligible for the jab.
Health minister Yuli Edelstein said that 50.07 per cent of the overall population have now received both vaccine doses, and 55.96 per cent have had the first shot.
He warned against complacency, urging people "to follow (health) guidelines so that the coronavirus does not return".
People are considered fully protected one week after they receive the second dose.
Read more:
Israel has been easing its lockdown since February, and as part of the economy's reopening, authorities have been issuing 'green passes' to people who are fully vaccinated or have recovered from Covid-19. The certificates grant pass-holders exclusive access to leisure facilities including gyms.
Most businesses have reopened, with limits on the number of customers they can serve.
The world-beating vaccine rollout has caused deaths and infections to plunge in the country, figures from Israel's Weizmann Institute of Science show.
Compared with Israel's third wave peak in mid-January, the daily number of fatalities is down by 85 per cent, while the number of critically ill patients has fallen by 72 per cent. There are 86 per cent fewer daily infections.
The health ministry's director-general, Hezi Levi, told the Reuters news agency that he estimated that all of the population eligible for vaccination will have received both doses before June.
The vaccine is currently not being offered to children under 16, who make up about one-third of the population.
Although Israel's vaccine campaign has been celebrated as a global success story, the country has come under fire for comparatively limited efforts to ensure Palestinians are vaccinated.
Israel has provided Palestinians in East Jerusalem, who have Israeli residency status, with vaccines. Since early March, it has also vaccinated Palestinians working in Israel and in Israeli settlements in the occupied West Bank.
However, the situation for the five million people living in the West Bank and the Gaza Strip is markedly different, with limited numbers of doses available.
The UN has said Israel has a responsibility to provide vaccines to Palestinians under the Fourth Geneva Convention despite the country's claim that under the Oslo Accords, Palestinians "have to take care of their own health".
The UN maintains that the ultimate responsibility for providing health services "remains with the occupying power until the occupation has come to an end".
Palestinian health authorities have begun a limited vaccination rollout in the West Bank and Gaza Strip using doses from the global Covax programme as well as those shared by Israel, Russia and the United Arab Emirates.
Register for free to continue reading
Registration is a free and easy way to support our truly independent journalism
By registering, you will also enjoy limited access to Premium articles, exclusive newsletters, commenting, and virtual events with our leading journalists
Already have an account? sign in
Register for free to continue reading
Registration is a free and easy way to support our truly independent journalism
By registering, you will also enjoy limited access to Premium articles, exclusive newsletters, commenting, and virtual events with our leading journalists
Already have an account? sign in
Join our new commenting forum
Join thought-provoking conversations, follow other Independent readers and see their replies