Israel violence: Hamas leader who held talks with Tony Blair arrested for 'actively inciting terrorism'
Hassan Yousef met the former British PM in August for what he described as an 'exchange of ideas'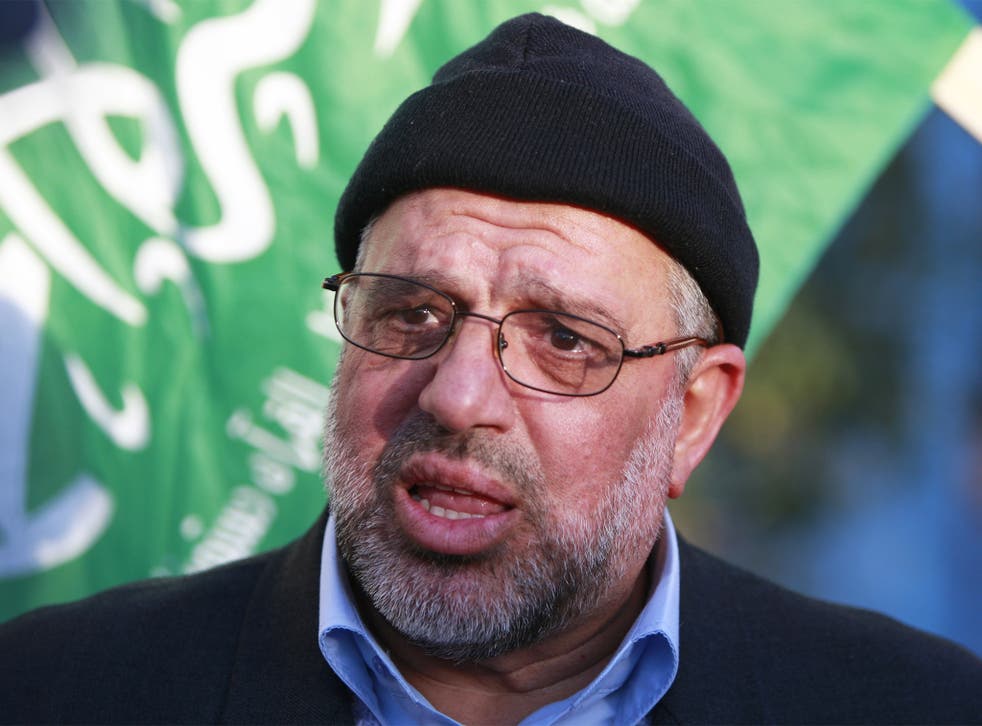 A Hamas leader who once held talks with Tony Blair has been arrested by Israeli security forces, as violence continued to engulf the West Bank.
Hassan Yousef was arrested near Ramallah for "actively instigating and inciting terrorism" by encouraging attacks against Israelis. "Hamas leaders cannot expect to propagate violence and terror from the comfort of their living rooms and pulpits of their mosques," said Peter Lerner, a military spokesman.
Mr Yousef is a founder of Hamas, the militant group that rules Gaza, and is one of its leaders in the West Bank. In August, he told The Independent that he had held talks with Mr Blair which he described as an "exchange of ideas".
The lasting peace Mr Blair sought as a Middle East envoy appears as distant as ever in recent weeks. A Palestinian was shot dead after he rammed his car into a group of Israelis waiting at a bus stop on the outskirts of Jerusalem in the West Bank, the Israeli military said. He then attempted to stab bystanders.
Earlier, a 24-year-old Palestinian was shot dead by Israeli forces after he stabbed and lightly wounded an Israeli military officer. In a separate incident in the West Bank, an Israeli man was killed after being run over during a clash with Palestinians. The man left his car after demonstrators threw stones at it and began to hit passing Palestinian cars with a large stick.
The UN Secretary-General, Ban Ki-moon, called for calm during a surprise visit to Jerusalem, before meetings with Israeli and Palestinian leaders. He was set to meet the Palestinian President, Mahmoud Abbas, in the West Bank and the Israeli Prime Minister, Benjamin Netanyahu.
At a press conference with the Israeli President, Reuven Rivlin, he called for calm and said "no society should live in fear". He said: "My visit reflects the sense of global alarm at the dangerous escalation in violence between Israelis and Palestinians. I am here to encourage and support all efforts to lower tensions and prevent the situation from spinning out of control." He added that he understood Israeli fears over security but there was no military solution.
Additional reporting by AP
The Israeli–Palestinian conflict intensifies

Show all 10
Join our new commenting forum
Join thought-provoking conversations, follow other Independent readers and see their replies