Baby 'dies from tear gas inhalation' two months after Israeli forces shot canisters into home, Palestinian official says
Israeli army denies there is a link between death of 18-month-old on Friday and incident two months ago in which forces fired tear gas into family home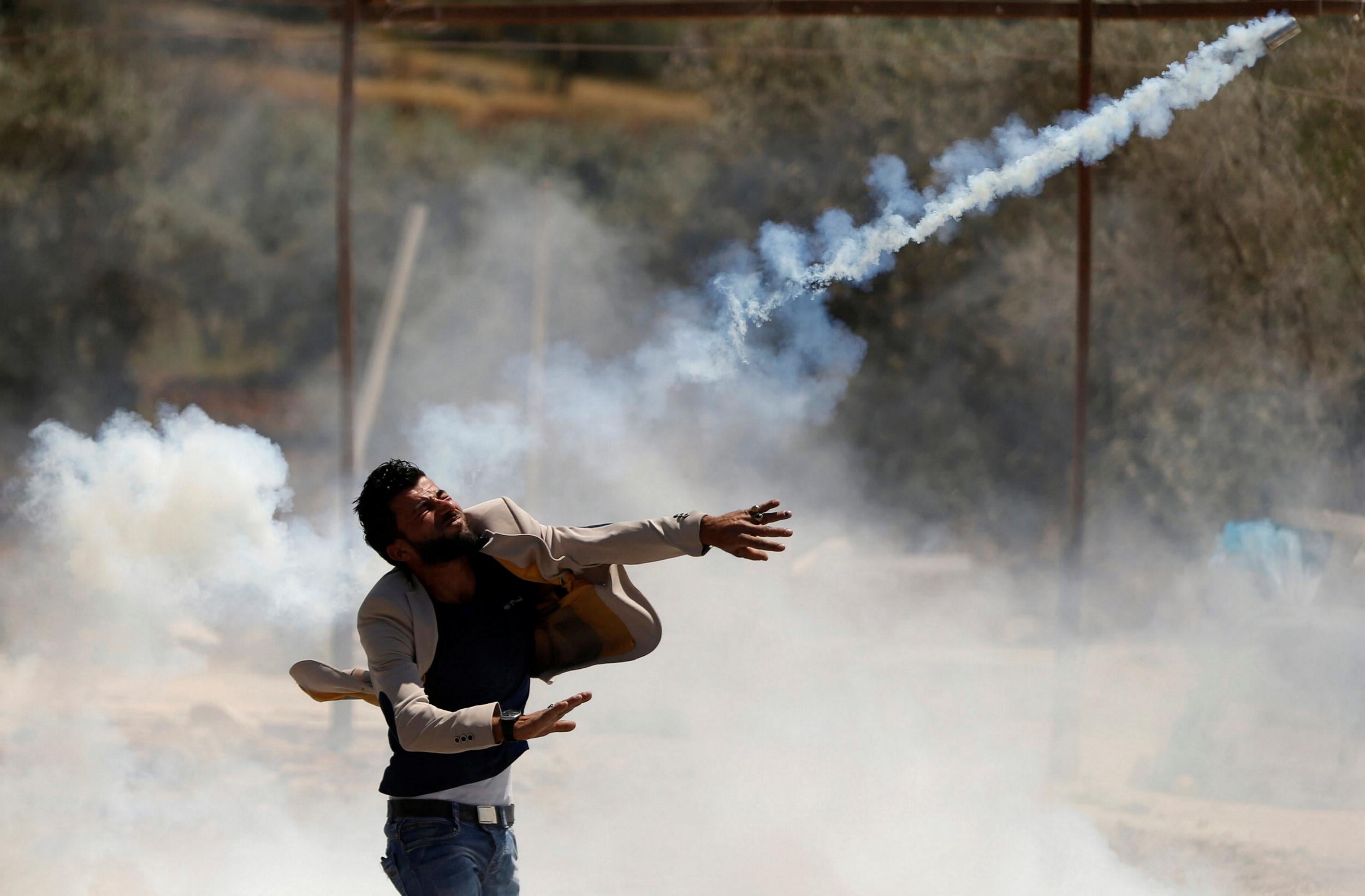 A Palestinian toddler in the occupied West Bank has died from complications arising from an incident in which tear gas canisters were fired by the Israel Defence Force (IDF) into his home earlier this year, the Palestinian Authority has said.
18-month-old Abdul Rahman Barghouti of Aboud, near Ramallah died of asphyxiation on Friday after being hospitalised on 19 May, the Palestinian Ministry of Health said on Monday.
According to Palestinian news agency Wafa, a protest in support of hunger striking Palestinian prisoners in Israeli jails turned violent, leading soldiers to fire tear gas canisters at the crowd.
Tales from the West Bank: Palestinian Raja Shehadeh chronicles life during occupation
Show all 8
"Soldiers... randomly fired a large volume of tear gas at civilian homes," it said, which penetrated the Barghouti family home.
Emergency services were blocked from reaching the child by Israeli army jeeps, Palestinian Ministry of Health spokesman Osama Najjar told al Jazeera, meaning medics were forced to attend to the child on foot before they were able to transfer him to hospital in Ramallah.
The child was later transferred to Hadassah hospital in Israeli-controlled West Jerusalem.
A spokesperson for the Israeli army said that Abdul Rahman "was said to have been exposed to gas that risked his health. The child was treated and released from the hospital after a week and a half."
Israel approves spending millions in West Bank settlement security
On Friday, the day of his death, "the child was brought by his family to the settlement of Halmish with no pulse. A paramedic in the settlement determined his death once he arrived. There is no known relationship between the two cases."
In 2015, an eight-month old baby died after inhaling tear gas during clashes in Beir Fajjar, a village near Bethlehem. Ramadan Mohammad Faisal Thawabta was treated at the scene but died before medics could transport him to hospital.
At least 32 Palestinian children were killed as a result of violence in the West Bank and Jerusalem in 2016, human rights group Defence for Children International (DCI) has claimed, making last year the deadliest for Palestinian youth for a decade.
Nine children have been documented as killed by the IDF or Israeli settlers so far in 2017, DCI says.
Join our commenting forum
Join thought-provoking conversations, follow other Independent readers and see their replies