Israel approves more than 1,100 new settlement homes in occupied West Bank
'The government is attempting to destroy the possibility of a two-state solution and the prospects of peace', NGO warns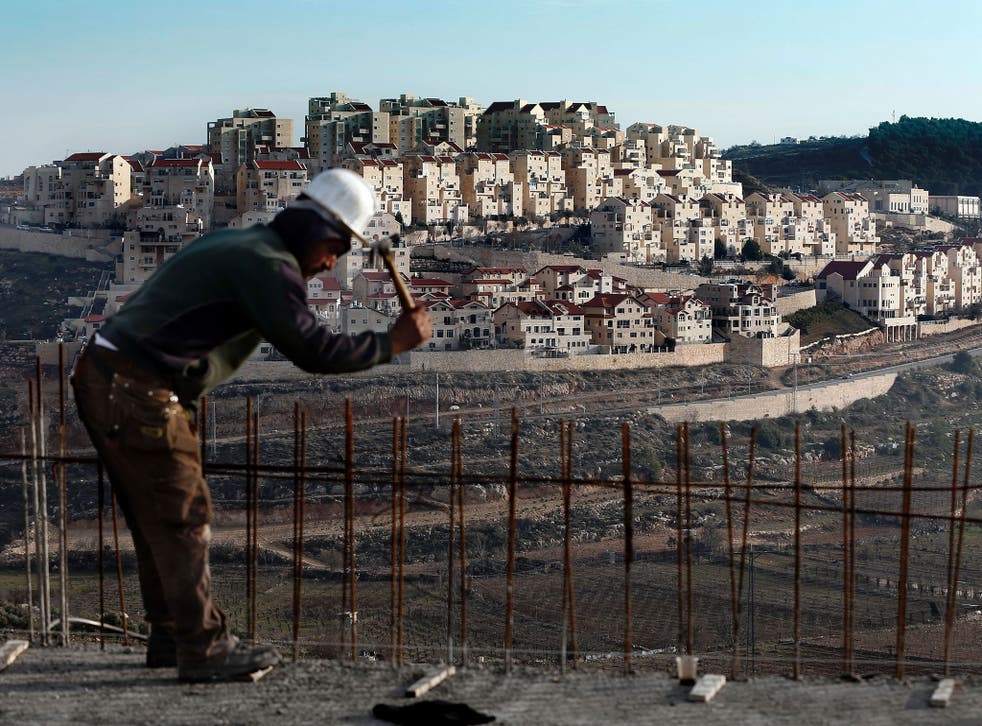 Israel has approved the construction of more than 1,100 new settlement homes in the occupied West Bank, an NGO has said.
A total of 1,122 new housing units had been approved in 20 settlements and outposts, a spokesman for Peace now told The Independent.
In a statement, the group said: "The government is attempting to destroy the possibility of a two-state solution and the prospects of peace by building more and more in the settlements.
"This agenda runs counter to Israel's national interest, as well as the interests of everyone who seeks a peaceful future in the region."
Palestinians clash with Israeli troops during 'Day of Rage'

Show all 18
Earlier this week, Avigdor Lieberman, Israel's Defence Minister, said authorities would approve the construction of 1,285 housing units to be built in 2018.
He also said authorities were due to advance planning for 2,500 others in around 20 different settlements.
Settlements are one of the most contentious issues in efforts to restart Israeli-Palestinian peace talks, which have been frozen since 2014.
Palestinians want the West Bank for a future state, along with East Jerusalem and the Gaza Strip.
Footage shows Israeli soldiers arresting Palestinian children
Most countries consider the settlements Israel built in the territory it captured in the 1967 Middle East war illegal.
Israel disputes the allegation and says their future should be determined in peace talks with the Palestinians.
Join our new commenting forum
Join thought-provoking conversations, follow other Independent readers and see their replies