Israel rescues hundreds of Syria's White Helmet aid volunteers from encircled war zone
Operation saw group members and families evacuated amid warnings of 'immediate' threat to their lives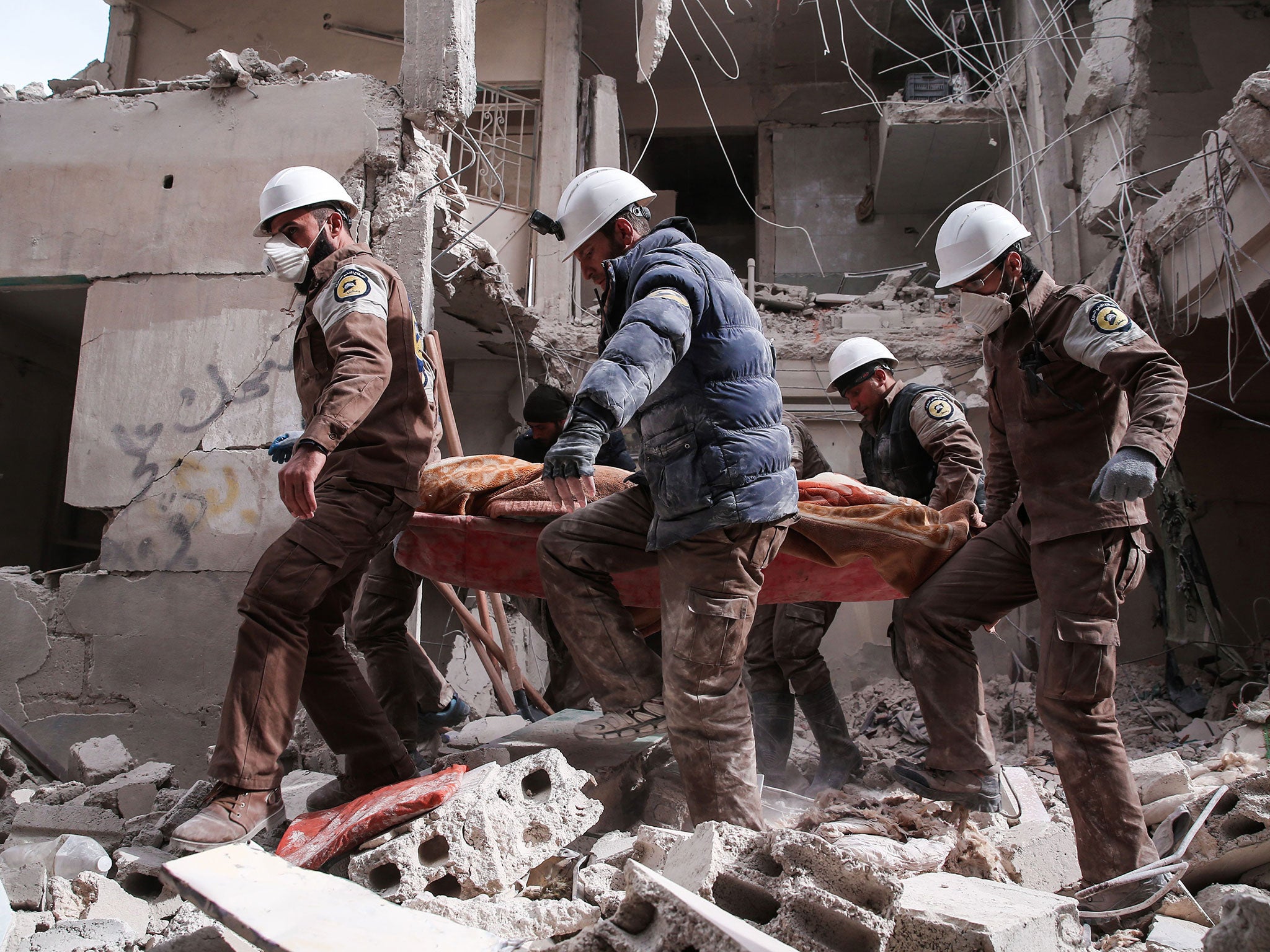 Israeli troops have rescued more than 400 members of Syria's White Helmets aid group who were trapped in a Syrian war zone.
Precise details of the over-night operation remain scarce but the Israel Defence Forces said it acted on a request to help from the UK, US, Canada and France.
It evacuated the volunteers and family members from the Deraa and Quneitra provinces in Syria's south-west – both of which are under rebel control but have lately been surrounded by government forces as part of a major offensive.
A spokesman for the Israeli army called it a "humanitarian gesture", and said it agreed to act "due to an immediate threat to their live".
The evacuees were transferred, through the Golan Heights, to Jordan, from where they are to be relocated to the UK, Canada and Germany.
Jordanian Foreign Minister Ayman Safadi said the total number of evacuees was 422, even though the initial request was to evacuate 800. It was unclear what happened to the rest.
Praising the rescue, foreign secretary Jeremy Hunt said in a tweet: "Fantastic news that we – UK and friends – have secured evacuation of White Helmets and their families – thank you Israel and Jordan for acting so quickly on our request. The WH are the bravest of the brave and in a desperate situation this is at least one ray of hope."
A follow up statement from Mr Hunt and international development secretary Penny Mordaunt said: "White Helmets have been the target of attacks and, due to their high profile, we judged that, in these particular circumstances, the volunteers required immediate protection. We therefore took steps with the aim of affording that protection to as many of the volunteers and their families as possible."
It added: "The White Helmets have saved over 115,000 lives during the Syrian conflict, at great risk to their own...We pay tribute to the brave and selfless work."
Raed Saleh, head of the group, said the evacuees had arrived in Jordan after being "surrounded in a dangerous region".
Known officially as the Syria Civil Defence, the 3,000 strong organisation describes itself as a volunteer workforce which acts as first-responders to help the injured and rescue the trapped in Syria's war zones. Counting dozens of engineers among its numbers, it has become especially known for repairing and stabilising buildings.
World news in pictures
Show all 50
President Bashar al-Assad's supporters and his allies in Russian have claimed the group is in league with the country's rebels.
Although Israel's official policy on the Syrian war is "non-intervention", the two countries have themselves been in a state of official conflict for decades.
Israel annexed the Golan Heights in 1981, a move which remains unrecognised by the international community.
Join our commenting forum
Join thought-provoking conversations, follow other Independent readers and see their replies