Israel-Gaza conflict: 50-day war by numbers
The latest conflict has left more than 2,200 people dead, mostly civilians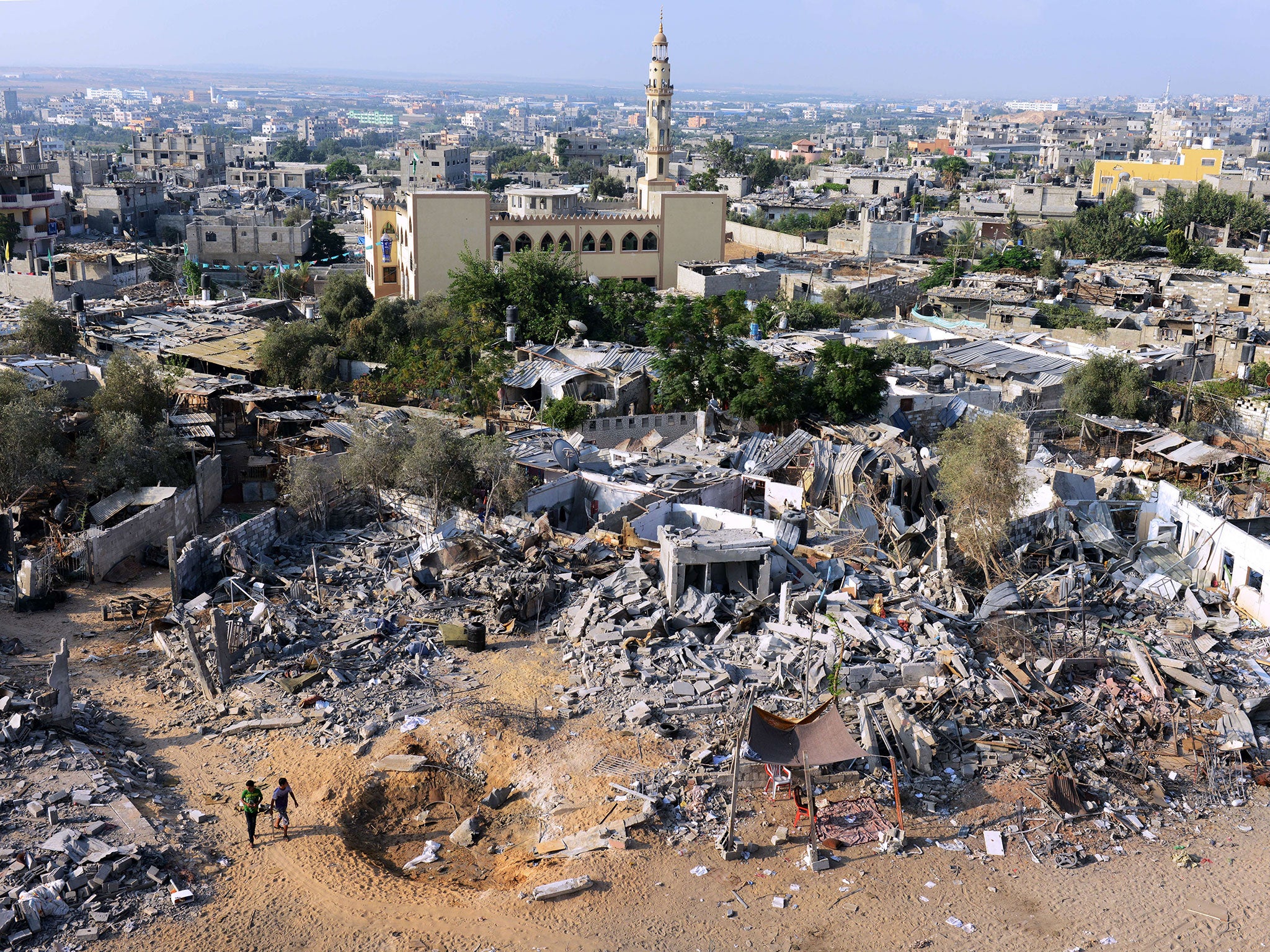 As discussions for a long-term truce between Israel and Hamas continue in Cairo, Gaza is picking up the pieces of a 50-day war that left more than 2,200 people dead.
People are beginning to leave refugee camps and UN shelters amid hopes that a ceasefire declared yesterday will hold but many have no home to return to.
More than 20,000 homes are estimated to have been rendered uninhabitable by shelling and air strikes that the Israel Defence Forces (IDF) claimed targeted only "terrorist" sites used by Hamas for military purposes.
Just a day before the peace deal was struck, bombing toppled one of Gaza's tallest buildings, the 15-storey Basha Tower full of apartments and offices, after days of strikes against shopping complexes and high rises.
The UN estimates that more than 20,000 homes have been reduced to rubble or rendered uninhabitable and workers are racing to avert humanitarian crisis by fixing damaged water mains and power lines.
According to the United Nations Relief and Work Agency (UNRWA), more than 300,000 Gazans had been sheltering in its schools on Tuesday and up to 500,000 people have been displaced by the conflict.
Pierre Krähenbühl, UNRWA Commissioner-General, appealed for £178 million ($295 million) of international aid towards its recovery operations.
He said: "During a week when children should have been starting their new school year, they are instead facing prolonged insecurity, fear and suffering.
"To make matters worse, the extensive destruction caused by the conflict means that many Palestinians will have no home to return to once hostilities have ended.
"Many will face a harsh winter in emergency shelters."
In pictures: Israel-Gaza conflict - summer 2014
Show all 18
Palestinian health officials say 2,139 people, most of them civilians, including more than 490 children, have been killed in Gaza since Israel launched Operation Protective Edge on 8 July.
Israel's death toll stands at 64 soldiers and six civilians, including a four-year-old boy who died after a Hamas rocket hit a house in Eshkol.
The IDF claimed more than 3,700 rockets had been fired towards Israel by 20 August and it had destroyed 32 Hamas tunnels and killed 750 alleged militants and commanders.
2014 Gaza war by numbers:
Palestinians killed: 2,139
Palestinian children killed: 490
Israeli soldiers killed: 64
Israeli civilians killed: 6
Israeli children killed: 1
Palestinians wounded: 11,000
Palestinian children wounded: 3,000
Gaza residents displaced: Up to 500,000
Homes destroyed in Gaza: 20,000
Source: UN
Join our commenting forum
Join thought-provoking conversations, follow other Independent readers and see their replies