Israel-Gaza conflict: 'Captured' soldier Hadar Goldin declared dead by Israel as Netanyahu warns Hamas it will pay 'intolerable price'
Hadar Goldin, 23, killed in action while 30 more reported dead in Gaza after further shelling on Sunday
Loulla-Mae Eleftheriou-Smith
Sunday 03 August 2014 11:11 Comments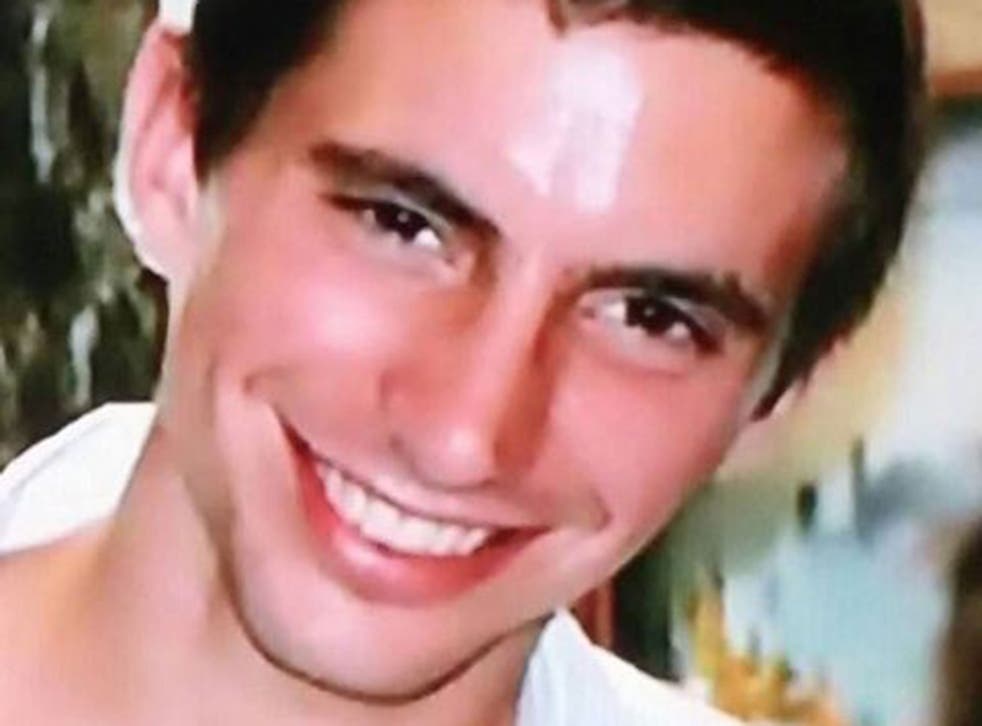 Israel has confirmed the soldier it claimed had been captured by militants was killed in combat, as prime minister Benjamin Netanyahu declared Hamas will pay an "intolerable price" for its shelling of Israeli land.
Second Lieutenant Hadar Goldin, 23, went missing on Friday, reportedly only 90 minutes into the ceasefire, sparking a search operation into his whereabouts.
Israel accused Hamas of having kidnapped Mr Goldin, but the Palestinian group denied having anything to do with his disappearance, instead claiming he had been killed during an ambush in Gaza, alongside two other Israeli soldiers.
In the early hours of Sunday morning Israel confirmed Mr Goldin had been killed in action during an operation in Gaza.
The army issued the statement: "A special committee led by the Israel Defence Forces Chief Rabbi, announced the death of the IDF infantry officer of the Givanti Brigade, Lieutenant Hadar Goldin, who was killed in battle in the Gaza Strip on Friday."
The developments followed Israel's prime minister Benjamin Netanyahu declaring that "we do not accept a continuation of the shooting," referring to Hamas' shelling of Israel.
In pictures: Israel-Gaza conflict

Show all 124
"[Hamas] will have to understand, however long that takes, that it will pay an intolerable price, from its perspective, for continuation of the shooting," he said.
Hamas spokesman Fawzi Barhoum dismissed the Israeli prime minister's comments as "confused," responding: "We will continue to resist until we achieve our goals."
Lieutenant-Colonel Peter Lerner said Israeli ground forces were being redeployed in the Gaza Strip, and added that residents from a number of evacuated neighbourhoods had been told they could return.
Mr Netanyahu suggested that Israeli troops would reassess its operation once the Hamas military tunnels running under the border of the two countries had been destroyed, during a television broadcast on Saturday, while security officials said separately that the tunnel mission was winding down.
But renewed Israeli shelling killed at least 30 people in Gaza on Sunday, Reuters reports, while a number of tanks and other vehicles were seen leaving the country.
At least 1,708 Gazans have been killed since the attacks began on 8 July, the majority of which are civilians, and 67 Israelis have been killed in Hamas attacks, the majority of which are soldiers.
Register for free to continue reading
Registration is a free and easy way to support our truly independent journalism
By registering, you will also enjoy limited access to Premium articles, exclusive newsletters, commenting, and virtual events with our leading journalists
Already have an account? sign in
Join our new commenting forum
Join thought-provoking conversations, follow other Independent readers and see their replies