Israel-Gaza conflict: Only peace can prevent 'disease explosion' in Gaza, warns British GP
Donald Macintrye
Saturday 16 August 2014 00:47 Comments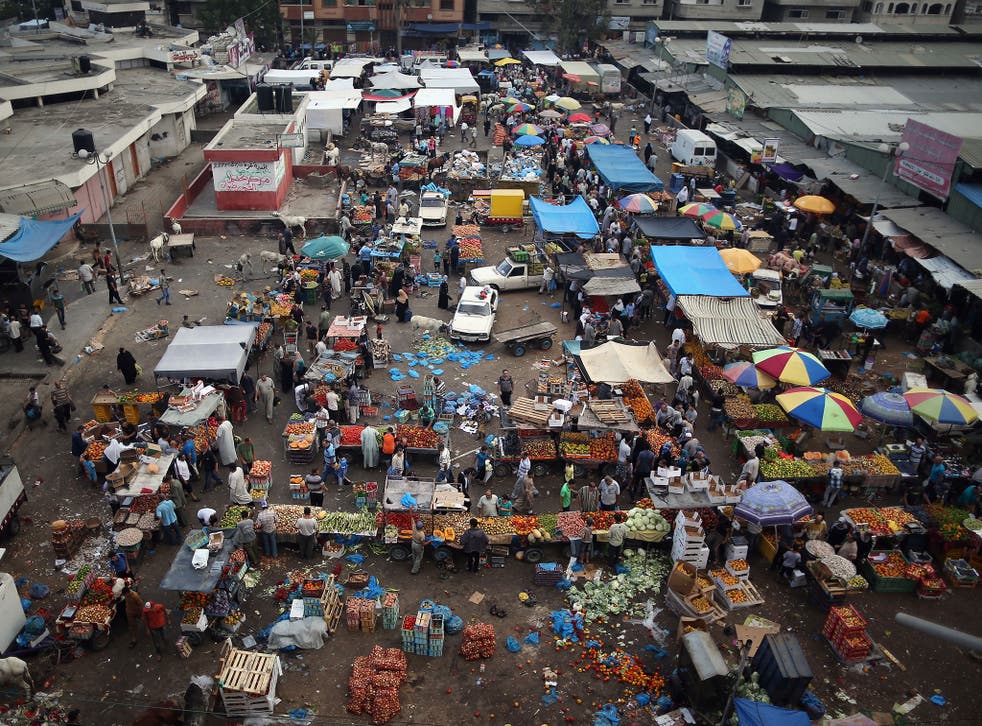 Gaza is at "massive risk" of a "communicable disease explosion" among its 1.8 million population unless there is an early durable peace and huge investment in the devastated electricity and water infrastructure, according to a British public health expert.
Andy Ferguson, a Sheffield-based GP and member of the Faculty of Public Health Medicine, with extensive experience of disaster and conflict zones, says the risk is particularly acute because of the unprecedentedly high number (260,000) of internally displaced Gaza residents who have been taking refuge in UN schools for a month.
Dr Ferguson says urgent action is needed to prevent the spread of diseases that could include dysentery, measles, hepatitis A and even typhoid and cholera. "Otherwise, the deaths we have seen as a result of the conflict would be as nothing compared with those in a public health crisis," he told The Independent.
The GP, a technical medical adviser to the UK-based Ideals Charity, as a well as a key member of a Medical Aid for Palestinians mission to Gaza supported by the Department for International Development, said before leaving Gaza this week that morbidity among displaced populations was commonly greater than the conflicts which generated the displacement.
In pictures: Israel-Gaza conflict - summer 2014

Show all 18
Dr Ferguson, 49, said that up to now the spread of disease had been less severe than might have been expected – and largely confined to "slight increases" over the seasonal average in diarrhoea, viral meningitis (which is less likely than the bacterial version to cause death or long-term disability), and skin problems including scabies and lice.
Among the factors behind the. so far, less-than-expected incidence of serious illness, he cited more than 95 per cent vaccination cover provided by the UN refugee agency UNRWA and the Gaza Ministry of Health, a low level of acute protein malnutrition, relatively good hygiene practices and reporting systems for diseases, and the emergency provision of services – including water – particularly to those in the UN shelters.
But Dr Ferguson warned that this could rapidly change, regardless of whether the displaced Gazans remained in the shelters or returned to their – in many cases – badly damaged homes in areas of "very poor sanitation". Dr Ferguson said that the longer the displaced families remained crowded into their shelters, the greater the risk of a "communicable disease explosion".
But there was a commensurate risk to the same families as they returned home because of the "huge disruption to water and sanitation" coupled with much less easy access by aid agencies to the population once dispersed,
The disruption to the water supplies, coupled with the bombing of only Gaza's only power station, which has severely reduced already intermittent electricity supply, has brought many pumping stations to a halt. Citing one example of a badly war-damaged eastern neighbourhood in Gaza City, Dr Ferguson said there were "pools of sewage in the street" in Shujayia, threatening the health of returning residents. He added: "[Mains] water supply has been restored to about half the households, but even that half are getting only a few hours every five days."
As in several other parts of Gaza City, foul-smelling pools of sewage are visible in Shujayia's al Nazzaz Street, close to the border with Israel. Near his severely damaged, but still standing, house, Anwar Areif, 55, said: "Of course we're worried, but what is it compared with the fact so many people were killed here?"
Register for free to continue reading
Registration is a free and easy way to support our truly independent journalism
By registering, you will also enjoy limited access to Premium articles, exclusive newsletters, commenting, and virtual events with our leading journalists
Already have an account? sign in
Join our new commenting forum
Join thought-provoking conversations, follow other Independent readers and see their replies