Israeli air strikes reportedly hit targets on Syria-Lebanon border amid Hezbollah chemical weapons concerns
There is growing concern that groups such as Hezbollah will get hold of Damascus's stockpile of chemical weapons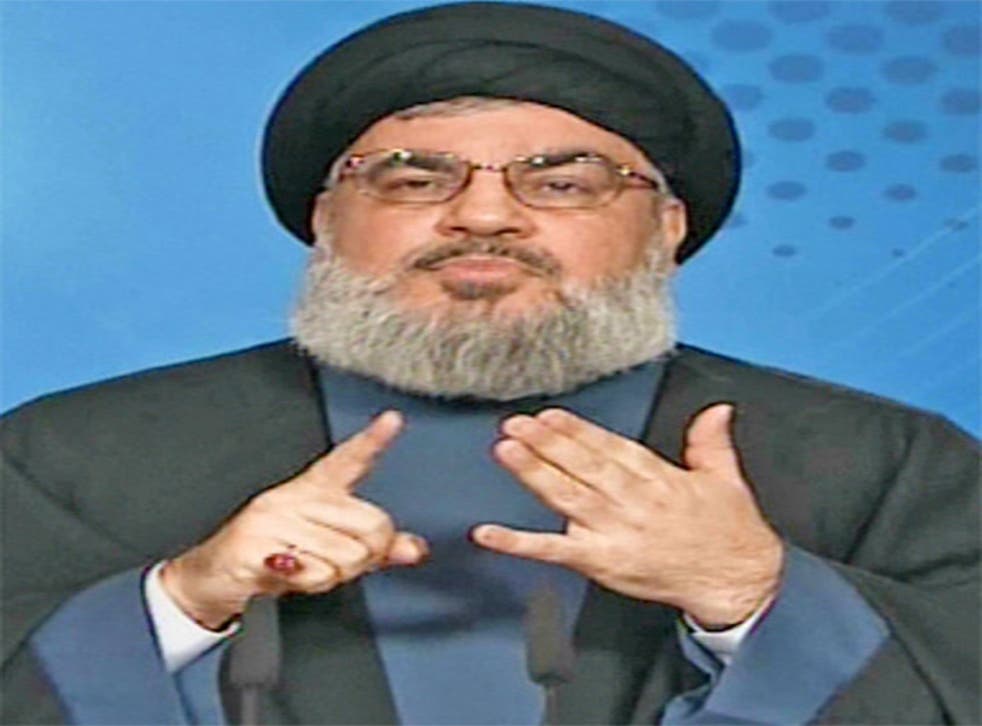 Israel has hit targets on the border between Syria and Lebanon, it was claimed yesterday, amid growing concern that groups such as Hezbollah could get hold of Damascus's stockpile of chemical weapons.
The strike came soon after a significantly increased number of sorties by the Israeli air force over Lebanon. It is thought that in the last 36 hours, at least 12 Israeli warplanes have crossed into Lebanon's airspace and flown sorties over a number of villages in the south of the country.
A security source told the Agence France Presse news agency: "The Israeli air force blew up a convoy which had just crossed the border from Syria into Lebanon."
"There was definitely a hit in the border area," another one unnamed western diplomatic official told the Haaretz newspaper. The Israeli Defence Force, the country's army, declined to comments on the reports.
The Lebanese army said yesterday that at least 12 Israeli warplanes violated its airspace overnight, but denied any target had been hit inside its territory.  "The jets flew into our airspace but there were no strikes on the Lebanese side of the border," a Lebanese army source told The Independent. "The Syrian side I don't know about". 
Lebanon's National News Agency described reports of an attack on the Lebanese-Syrian borders as "sheer rumours," while a spokesman for Hezbollah said he was looking into the reports and declined to comment.   
Four jets crossed at 2am yesterday, engaging in manoeuvres in the area for six hours, while eight Israeli warplanes violated Lebanese territory on two occasions earlier on Tuesday night, the army said.   
Israeli jets regularly encroach on Lebanese airspace, in what can be weekly or even daily flyovers that contravene a UN Security Council resolution enacted after the 2006 war between Israel and Hezbollah: The Lebanese government claims that Israel has violated Security Council resolution 1701 over 7,000 times, with incursions by land, sea and air. 
A staunch ally of Damascus, Hezbollah fought a month-long war with Israel in the summer of 2006. A series of funerals late last year for Hezbollah fighters in the Bekaa valley killed during what officials described as "jihadi duties" pointed to the military wing's increasing involvement in the Syrian civil war. Recent reports in the Israeli press have claimed that its fighters have set up bases near Syria's chemical weapons storage facilities, a point supported by Israeli officials.
Hezbollah denied possessing chemical weapons last September, with Hezbollah leader Hassan Nasrallah saying that religious and humanitarian reasons would stop them from using them. 
It is understood that the target yesterday was Russian-made SA-17 anti-aircraft missiles, which typically target drones or cruise missiles.
Intelligence officials in Israel have grown increasingly nervous in recent weeks about stocks of the nerve agents, Sarin and VX, which are widely believed to be in the position of the Syrian military. Chief among the concerns is that Hezbollah, the Lebanon-based group with which Israel went to war in 2006, and which it labels a terrorist organisation, would seek to gain and use the chemical weapons in the event of the Syrian regime's collapse. There was no comment from Hezbollah yesterday.
"Hezbollah doesn't need many chemical warheads [to do a lot of damage to Israel]," said Amnon Sofrin, the former intelligence head of the Mossad. "In the last two years, Syria has transported Scud missiles to Hezbollah in Lebanon, which are capable of carrying chemical warheads and hitting targets all over Israel."
Stressing that they do not believe that Hezbollah has yet acquired any chemical weapons from Syria, senior Israeli officials have stressed that the IDF would intervene to stop it happening. On Sunday, Prime Minister Benjamin Netanyahu said that he was worried about, "deadly weapons in Syria, which are starting to disintegrate". Meeting a delegation of US congressmen on Monday, Mr Netanyahu described the various options for dealing with the fallout from the Syrian conflict as being, "between bad, bad and worse."
Similarly, the vice prime minister, Silvan Shalom, said that Israel may act if there were signs that President Bashar al-Assad's grip of the stockpile was slipping.
Israel has already taken preliminary measures against a potential attack. At the weekend it moved a battery of its "Iron Dome" missile shield system to the northern city of Haifa, which came under attack during the 2006 war. The battery had previously been stationed in the south of the country during the brief war with Hamas, which controls the Gaza Strip, in November.
Register for free to continue reading
Registration is a free and easy way to support our truly independent journalism
By registering, you will also enjoy limited access to Premium articles, exclusive newsletters, commenting, and virtual events with our leading journalists
Already have an account? sign in
Register for free to continue reading
Registration is a free and easy way to support our truly independent journalism
By registering, you will also enjoy limited access to Premium articles, exclusive newsletters, commenting, and virtual events with our leading journalists
Already have an account? sign in
Join our new commenting forum
Join thought-provoking conversations, follow other Independent readers and see their replies