Israeli airstrike into Syria targeted 'game-changing weapons' bound for Lebanese militant group Hezbollah
Syrian official says attack is part of 'psychological war in preparation of an aggression against Syria'
James Legge
Saturday 04 May 2013 11:57 Comments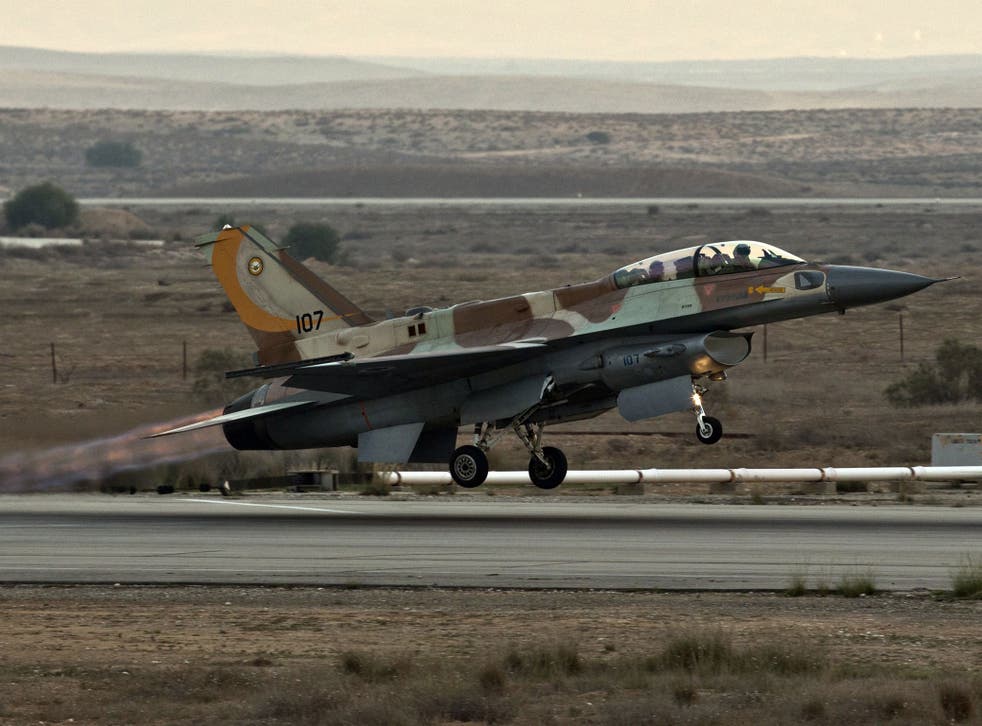 Israel has confirmed that it launched an airstrike into Syria on Friday, saying it targeted a "game-changing" shipment of advanced missiles bound for the Lebanese militant group Hezbollah.
It was the second Israeli strike in Syria this year.
The officials said the attack was early on Friday and aimed at sophisticated weapons, but not chemical arms. One official said the target was a shipment of advanced, long-range ground-to-ground missiles but was not more specific.
They spoke to the Associated Press on condition of anonymity because they were not authorized to disclose information about a secret military operation to the media.
Israeli Prime Minister Benjamin Netanyahu has repeatedly warned in recent weeks that Israel would be prepared to take military action if chemical weapons or other arms reached Hezbollah which would embolden his country's avowed enemies.
Syria's assistant information minister, Khalaf Muftah, told Hezbollah's Manar TV that he has "no information about an aggression that was staged," and said reports of an Israeli air raid "come in the framework of psychological war in preparation of an aggression against Syria."
In January, the Israeli air force is believed to have targeted a shipment of advanced SA-17 anti-aircraft missiles bound for Hezbollah. Israel has not formally admitted to carrying out that airstrike, though officials have strongly hinted they were behind the attack.
Syria's civil war, now in its third year - thought to have killed more than 70,000 and displaced more than one million - has further complicated the situation. It is fought between forces loyal to President Bashar al-Assad and rebels, mostly from the disparate Free Syrian Army.
The conflict has spilled periodically across the ceasefire line and Syria's borders with Lebanon, Iraq and Turkey, threatening to engulf the region.
It also threatens to deprive Hezbollah of a key supporter in Assad, in addition to its land corridor to its other key backer - Iran.
Israel and Hezbollah fought an inconclusive 34-day war in 2006 that killed1,200 Lebanese and 160 Israelis.
While the border has been largely quiet since, the struggle has taken other forms. Hezbollah has accused Israel of assassinating a top commander, and Israel blamed Hezbollah and Iran for a July 2012 attack on Israeli tourists in Bulgaria.
Israeli officials believe that Hezbollah's arsenal has markedly improved since 2006, now boasting tens of thousands of rockets and missiles and the ability to strike almost anywhere inside Israel. In October, Hezbollah launched an Iranian-made reconnaissance drone over Israel, using the incident to brag about its expanding capabilities.
Register for free to continue reading
Registration is a free and easy way to support our truly independent journalism
By registering, you will also enjoy limited access to Premium articles, exclusive newsletters, commenting, and virtual events with our leading journalists
Already have an account? sign in
Join our new commenting forum
Join thought-provoking conversations, follow other Independent readers and see their replies