UN chief calls for end of Israeli blockade of Gaza
Secretary General Antonio Guterres appeals for funding to alleviate humanitarian crisis in visit to 'de-developing' Palestinian enclave
Thursday 31 August 2017 12:32 BST
Comments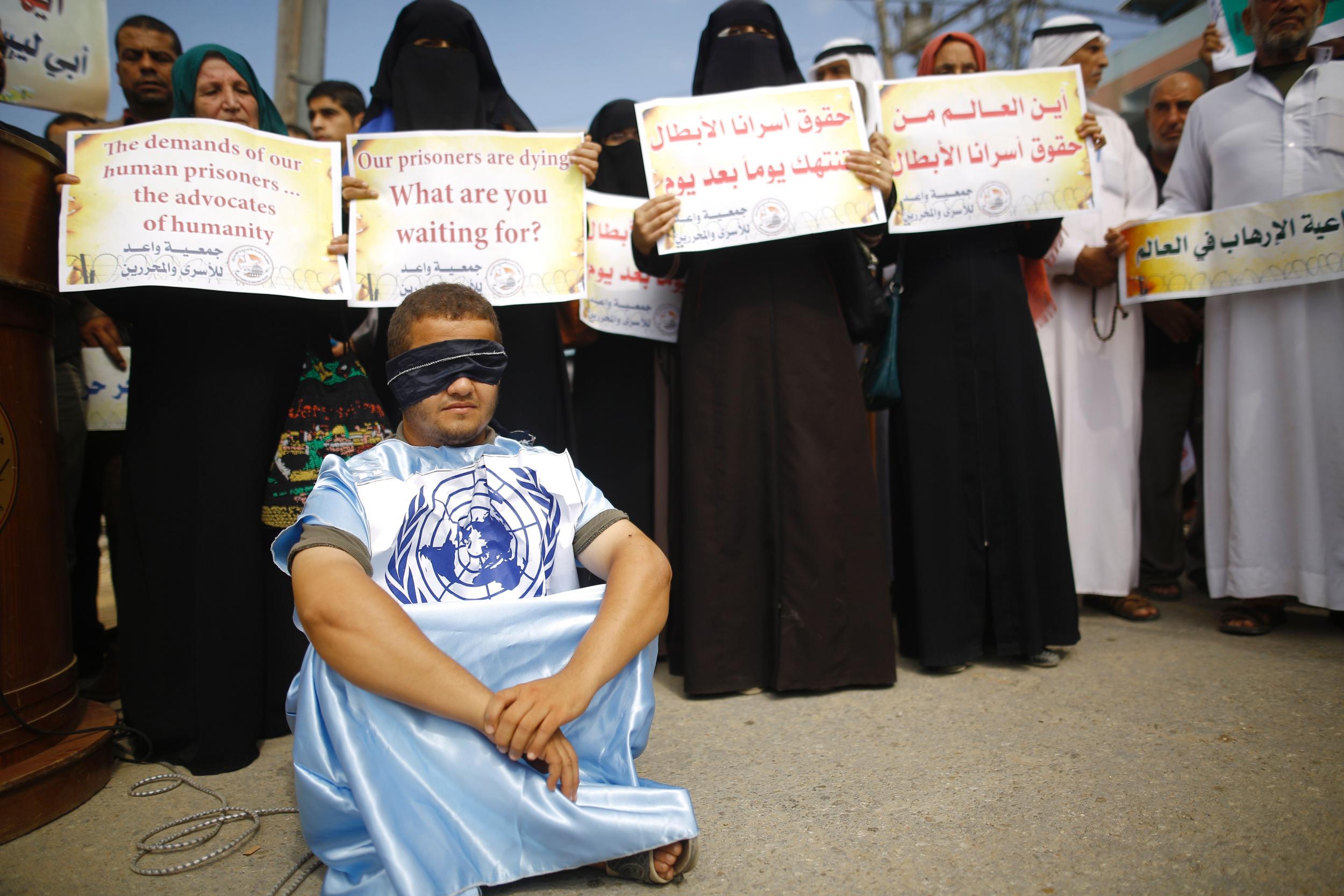 UN Secretary General Antonio Guterres has visited the Gaza Strip in a desperate bid for funding and other measures to alleviate the Palestinian 'open air prison's' burgeoning humanitarian crisis.
In a speech on Wednesday during the UN chief's visit - his first since becoming head of the international body earlier this year - Mr Guterres said he was "deeply moved" to see the suffering of Gaza's two million residents first hand.
"[It is unfortunate] to witness one of the most dramatic humanitarian crises that I've seen in many years working as a humanitarian in the United Nations," he said at a school run by UNRWA, the UN agency for Palestinian refugees, in the northern Gaza Strip.
Gaza marks 10 years of Israeli blockade
10 years on since militant organisation Hamas took over the coastal enclave, leading Israel to impose strict land and sea blockades, the situation for ordinary Gazans is dire.
Three devastating rounds of fighting with Israel, sky high unemployment and a fuel tariff dispute with the rival West Bank Palestinian Authority (PA) - which has led to crippling power shortages - have come to a head in recent months.
A July report from the UN found that the Gaza Strip is now "unlivable", and de-developing quicker than expected.
On Wednesday Mr Guterres - whose visit was met by peaceful protests against perceived UN inaction - appealed for more aid for Gaza and announced the release of $4m (£3.1m) from the UN's emergency relief fund.
Both the Israelis and the Palestinians had a role to play in alleviating Gaza's suffering, he added.
"I have a dream," the UN chief said. "A dream to one day see the holy land with two states - Israel and Palestine - living in peace and security together."
Egypt must reopen the Rafah crossing into Gaza and Israel must allow greater access for Palestinians through the three existing checkpoints into the country, he said. The PA must also work towards a political reconciliation with Hamas, Mr Guterres stressed.
"The division only undermines the cause of the Palestinian people," he said.
Mr Guterres is on his first visit to the Middle East as head of the UN, meeting with both Israeli and PA leaders to encourage the resumption of peace talks, which last stalled in 2014.
He did not, however, meet with Hamas officials in Gaza. The militant organisation issued a statement demanding that the UN persuade Israel and Egypt into lifting their blockades, and demand the release of Palestinian prisoners from Israeli jails.
Join our commenting forum
Join thought-provoking conversations, follow other Independent readers and see their replies