Israeli defence minister warns of nuclear arms race in Middle East following Iran deal
Moshe Ya'alon says Sunni Arab nations are quietly developing their own weapons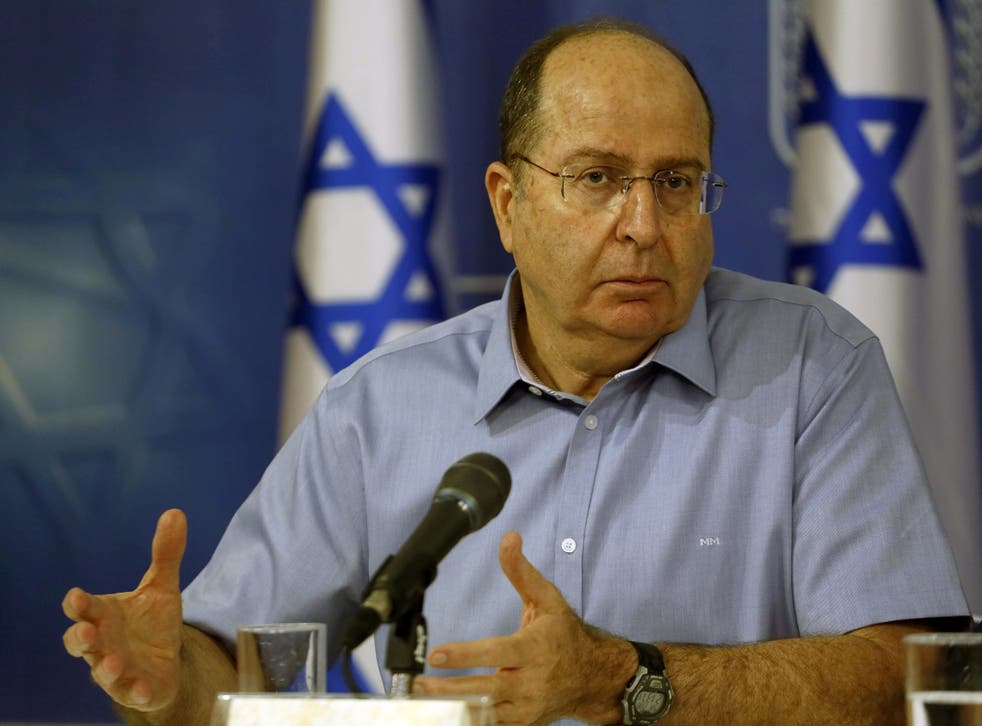 The Israeli defence minister has warned of a coming nuclear arms race in the Middle East as other Arab states seek to develop weapons to counter Iran.
Moshe Ya'alon said Israel has gathered intelligence showing Sunni Arab nations were not convinced by last year's nuclear deal between Iran and six world powers, and have started developing their own weapons in response.
He said: "We see signs that countries in the Arab world are preparing to acquire nuclear weapons, that they are not willing to sit quietly with Iran on brink of a nuclear or atomic bomb."
Israel and the Gulf states do not have formal diplomatic ties but are known to communicate via back channels and share an opposition to Shia dominated Iran.
Mr Ya'alon said Iran could break the agreement to stop their nuclear enrichment programme if their economy improves substantially following the lifting of international sanctions.
Even if Iran did not decide to violate the treaty and "break for the bomb", the agreement's 15-year expiry date was "just around the corner", he added.
Israel has not provided any evidence to back up its claims but is known to spy on the military activities of Islamic powers in the region.
World news in pictures

Show all 50
Mr Ya'alon made the claim after meeting King Abudullah of Jordan - one of the two Arab states Israel has formal diplomatic relations with.
He did not say which countries were developing the weapons, but the comments were most likely aimed at oil-rich Saudi Arabia, which has close ties to nuclear power Pakistan.
Iran and Saudi Arabia are already conducting a "proxy war" by supporting opposing sides in both the Syrian and Yemen conflicts.
Last year, US surveillance records revealed Israeli Prime Minister Benjamin Netanyahu attempted to undermine the Iranian nuclear deal by secretly trying to persuade American politicians to block the deal in Congress.
Israel was emphatically against the deal during negotiations because it feared it could threaten its own security - Iran does not recognise Israeli sovereignty and in 2005 the Iranian president threatened to "wipe it off the map".
But earlier this year the head of the Israeli Defence Force (IDF), Gadi Eisenkot, said although the deal posed "many risks" it also contained "opportunities" for the country.