Two Jordanians killed and Israeli man injured in shooting at Israeli embassy compound in Amman
Gagging order imposed on reporting of incident in Israeli amid heightened tensions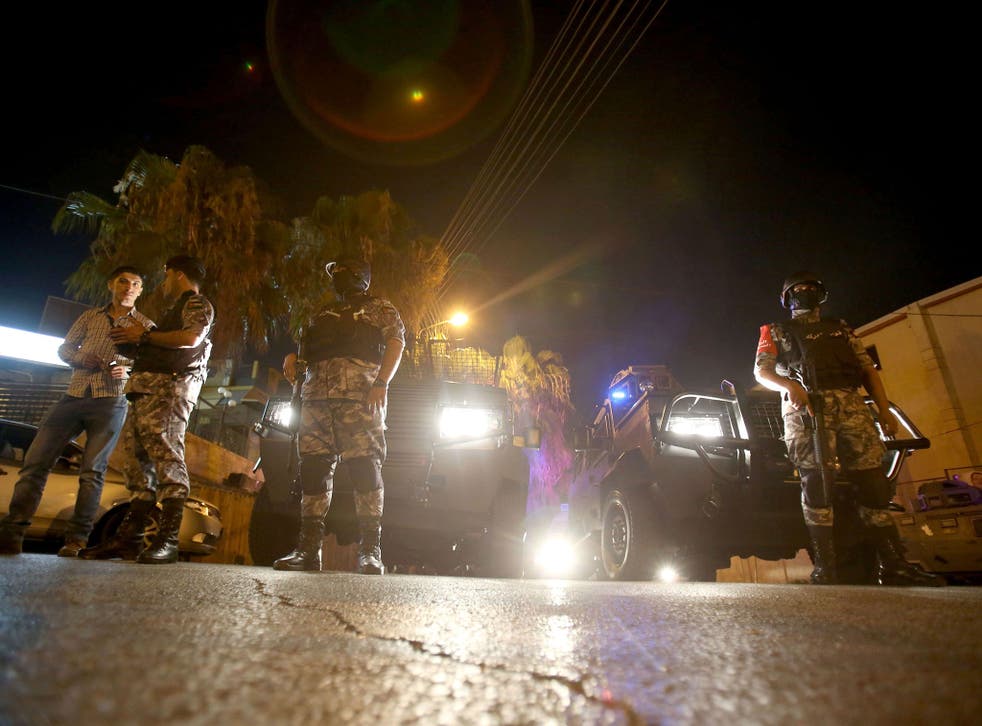 Two Jordanian men have been shot dead and an Israeli man wounded near the Israeli embassy in Amman.
Jordan's public security directorate said Jordanians had entered a residential building in the embassy's heavily fortified compound to carry out carpentry work before the incident.
A statement did not say what triggered the shooting, which initially wounded three people, or who was responsible.
Two Jordanians later died, including a doctor living in the building, according to the Hala Akhbar news site.
Reports in local media said the Israeli man was in an "unstable" condition in hospital, with large numbers of security personnel deployed at the scene.
There was no immediate confirmation from Israeli authorities because of a gagging order imposed by the government.
The incident comes after days of rising tensions in the region over Israel's decision to install metal detectors at entrances to the al-Aqsa mosque, which occupies one of the holiest sites in both Islam and Judaism. Muslims call the site Haram al-Sharif while Jews consider it to be the holy Temple Mount.
Several thousand people demonstrated on Friday in Amman and in cities and refugee camps across Jordan, which is the Islamic custodian of the site.
Many of Jordan's 7 million citizens are of Palestinian origin, they or their parents having been expelled or fled to Jordan in the fighting that accompanied the creation of Israel in 1948.
World news in pictures

Show all 50
The detectors were installed after two Israeli policemen were shot dead by three Arab-Israeli gunmen on 14 July.
The move sparked a series of violent clashes and led Mahmoud Abbas, the Palestinian Authority President, to halt security co-operation with Israel.
Other regional leaders warned that the clashes in Jerusalem could spread to other parts of the Middle East.
Recep Tayyip Erdogan, the Turkish President, said: "No one can expect the Islamic world to remain unresponsive after the humiliation Muslims suffered with the restrictions at the Noble Sanctuary."
Arab League secretary-general Ahmed Aboul Gheit said: "Jerusalem is a red line that Muslims and Arabs cannot allow to be crossed ... and what is happening today is an attempt to impose a new reality on the Holy city.
"The Israeli government is playing with fire and risking a major crisis with the Arab and Islamic world."
Israel has so far refused to back down over the increased security measures at the al-Aqsa mosque.
Tzachi Hanegbi, the minister for regional development and a senior member of the ruling Likud party, told Army Radio: "They will remain. The murderers will never tell us how to search the murderers. If they [Palestinians] do not want to enter the mosque, then let them not enter the mosque."
Additional reporting by agencies