Israeli forces 'kill two Palestinians' during refugee camp raid
The two men are reported to have tried to ram Israeli soldiers with cars as they raided Qalandia, to search for suspects and weapons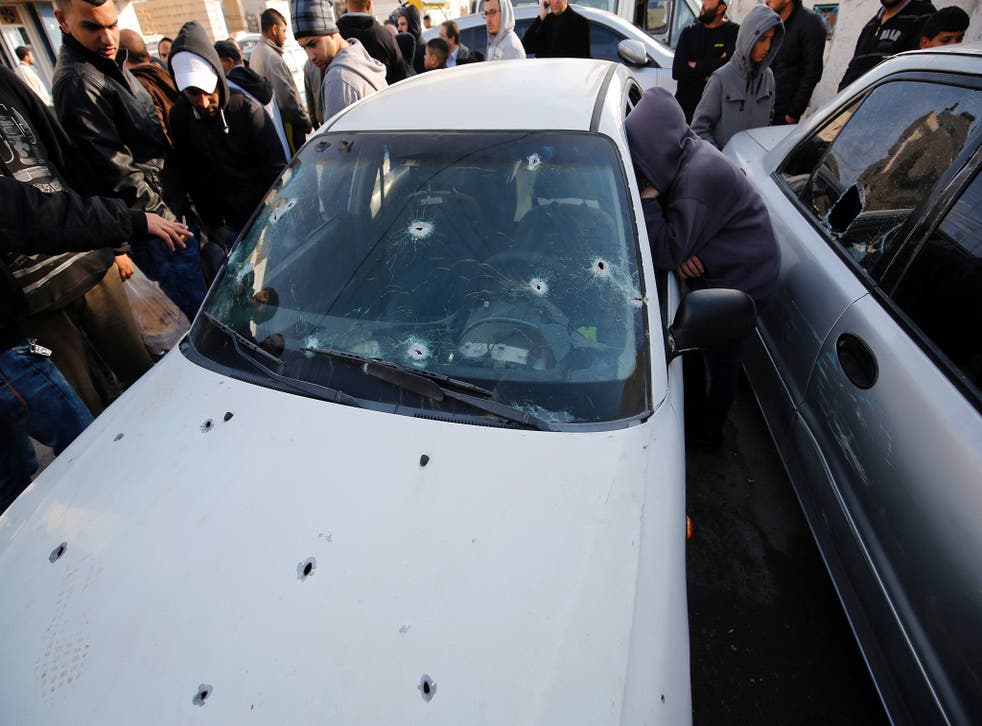 Two Palestinians have been shot dead by Israeli security forces after reportedly trying to ram them with their cars in separate attacks as soldiers raided the occupied West Bank.
Soldiers shot and killed the driver of a car who tried to run them over during the raid in the Qalandia refugee camp between Ramallah and Jerusalem, the Israeli army said. Three Israel Defense Forces (IDF) soldiers were injured.
In a separate attack, paramilitary border police shot dead a second Palestinian who tried to ram them with his car, a spokeswoman for the force said.
Palestinian medical sources told Reuters that four people went to hospital with gunshot wounds after a clash that erupted during the raid, which the army said was intended "to arrest suspects and confiscate weapons".
Violent incidents have become a daily occurrence in the West Bank, Israel and Jerusalem in the past two months as an increasing number of Jews visit East Jerusalem's al-Aqsa mosque compound, Islam's third holiest site, which is also revered by Jews as the location of two destroyed biblical-era temples.
Since the beginning of October, Israeli forces have killed 112 Palestinians, 67 of whom Israel says were assailants or had been caught on camera carrying out assaults. Most of the others were killed in clashes with police or troops.
Nineteen Israelis, as well as one US citizen, have been killed in Palestinian attacks including stabbings, shootings and car rammings.
Palestinian camp activist Raed Hamdan identified the two as Ahmad Jahajha, a 21-year-old resident of the Qalandia camp, and Hikmat Hamdan, 29, from the nearby town of el-Bireh.
The Middle East peace process, stalled since early 2014, continues to frustrate Palestinians with its lack of progress, while Israel continues to expand settlements in dozens of enclaves it has built on land seized in the Six-Day War of 1967.
This week, the UN voiced concern over an "unacceptable" wave of Palestinians attacking Israelis, but also criticised Israeli authorities' reported "excessive use of force" in response to the attacks.
Join our new commenting forum
Join thought-provoking conversations, follow other Independent readers and see their replies