Israeli forces 'shoot nine students' in clashes at Palestinian university in the West Bank
The clashes are the latest in a string of skirmishes between Palestinian combatants and the Israeli military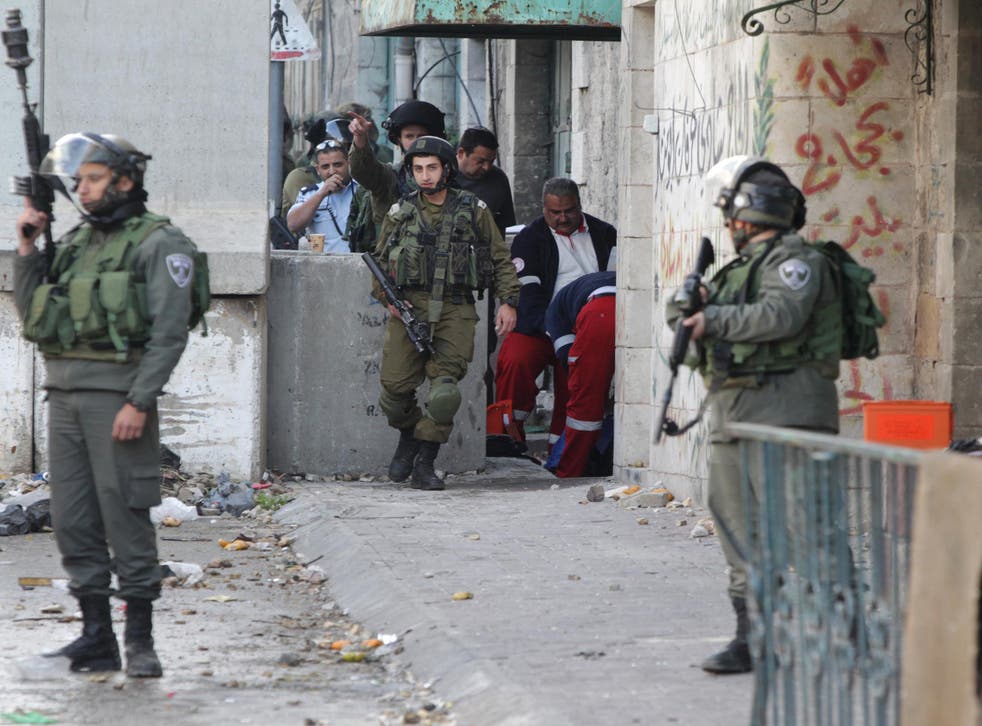 At least nine Palestinian students have been shot and injured after clashes with Israeli soldiers outside a university in the West Bank.
Soldiers reportedly advanced on the campus of Palestine Technical University-Kadoorie in Tulkarem as Palestinian students threw stones, according to the International Middle East Media Center.
Palestinian medical sources reported a paramedic was also injured by gunfire while evacuating injured students.
It comes just a day after the Israeli military said a Palestinian woman was shot with rubber bullets as she tried to stab troops in the West Bank city of Hebron.
The army said she had been arrested and taken to hospital for treatment.
No soldiers were reported injured.
The incidents are the latest in three months of increased hostilities between Israeli forces and Palestinians.
World news in pictures

Show all 50
115 Palestinians have been killed since the latest outbreak of violence - 79 of those were combatants according to the Israeli military - prompting fears of a "Third Intifada".
An intifada - meaning "uprising" - is the name given to the periodic bouts of violent resistance to the Israeli occupation of the West Bank and Gaza.
The last intifada between 2000 and 2005 killed over 6,000 Palestinians and over 1,000 Israelis according to B'Tselem, an Israeli human rights organisation.
Additional reporting by the Associated Press