Israeli gay party posters imitating Islamic State beheading videos provoke outrage
Dreck said the images were 'satire' and showed contempt for Isis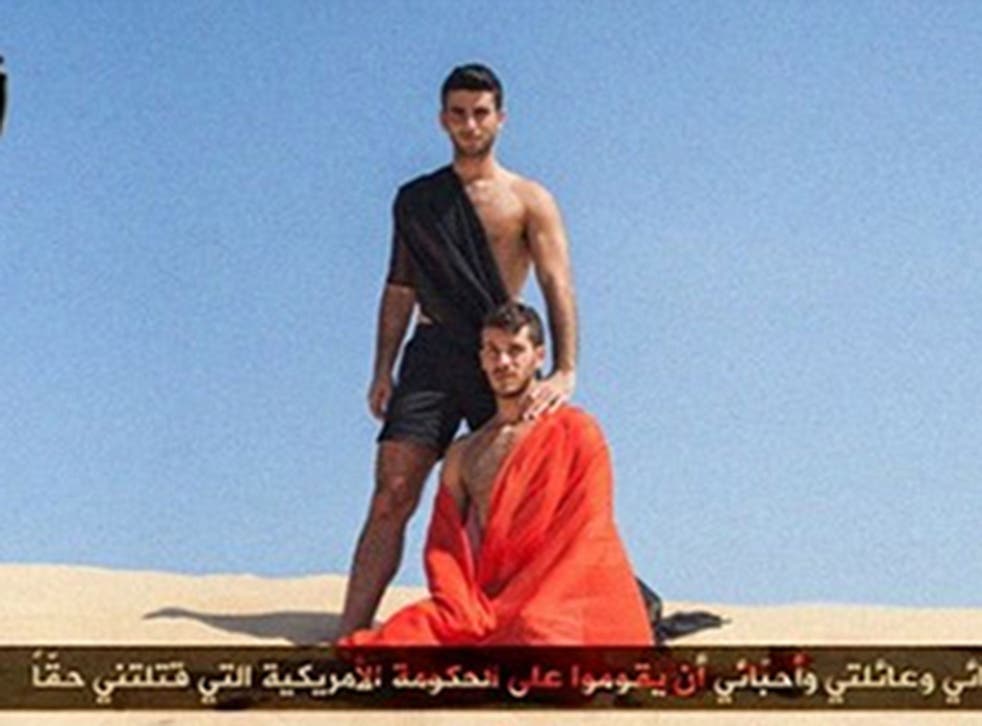 An Israeli gay event promoter has been criticised for using an Islamic State-inspired photo shoot to publicise a party.
Dreck, which holds events around Tel Aviv, used pictures imitating the beheading videos showing the murders of David Haines, James Foley and Steven Sotloff ahead of a club night on Friday.
One image shows a man in a desert kneeling in the sand with a black-clad man behind him with his hand on his shoulder.
The poster has the "black flag" of Isis in the top left hand corner and text running below in the style of Isis' brutal propaganda videos.
A second image, which has been more widely used by Dreck, shows a topless man flying a black flag symbolic of Islamist extremism.
They were posted on Dreck's Facebook page ahead of a party in Tel Aviv's Haoman 17 club called "Drekistan at the Haoman".
An accompanying description, translated by Ynet News, read: "As the new Islamic State gains traction in the Middle East, we at Dreck have decided to give in to Sharia law and cheer the stubborn Da'esh [Isis]."
The Hebrew word for stubborn literally translates as "hard-necked,'", Ynet reported, in an apparent reference to the beheadings.
The beheading-style picture appears to have been deleted after dozens of commenters criticised it, calling it "disgusting" and "poor satire" but the black flag photo remains.
Timeline: The emergence of Isis

Show all 40
Amiri Kalman, co-founder of Dreck, told Ynet the group was "reacting to current events".
"We reject violence in any form and that includes the videos intended to scare the world," he added.
"Therefore we also refuse to participate with this fear and refuse to become hysterical. This is satire, and our way of showing our contempt of them and their videos."
Register for free to continue reading
Registration is a free and easy way to support our truly independent journalism
By registering, you will also enjoy limited access to Premium articles, exclusive newsletters, commenting, and virtual events with our leading journalists
Already have an account? sign in
Register for free to continue reading
Registration is a free and easy way to support our truly independent journalism
By registering, you will also enjoy limited access to Premium articles, exclusive newsletters, commenting, and virtual events with our leading journalists
Already have an account? sign in
Join our new commenting forum
Join thought-provoking conversations, follow other Independent readers and see their replies